Welcome to the Everest Academy Grade 12 Graduation Online Hub. While as a staff we are incredibly disappointed that we are not able to celebrate in-person and together with this special group of graduates, we are excited at this opportunity to honour their accomplishments in 2019-2020 and help send them off to great things in the Fall and beyond. What follows are testimonials, videos, and some fun surprises that we hope will prompt our grads and their families to reflect fondly on their time with us. 
To those of our grads who are leaving us in the Fall, we wish you all the best in your future endeavours. 
This group of graduates is incredibly special and will leave their mark on the world in exciting ways. I'm so proud of the people they've become and will miss their presence deeply. The nest will be emptier without them...
I just wanted to take the time to acknowledge the unique circumstances in which the graduating class of 2020 just went through! You were resilient, adaptable, and made huge strides towards developing the skills to be successful in post-secondary or in a post-grad year! I am confident that the class of 2020 will be incredibly successful in the future. I am truly sorry, you did not get the send-off you deserved, be it a prom, student council party or gala, but it's not all cancelled- it's delayed! I wish all of you the best and try to enjoy this summer as best you can before your new endeavours.
This is the first group that I have seen from Grade 9 through to graduation. They have a special place in my heart, as it feels as though we have, in a small sense, grown up together over the past few years. I want to wish them the best of luck and remind them to continue to be kind, funny, and resilient. Be yourselves - that's why we love you!
Students who have achieved an overall average of 90%+ in their Grade 12 year.
Ontario Scholars are high school graduates in the Canadian province of Ontario who attain an average of 80% or greater in their six best Grade 12 courses. We are excited to announce the Ontario Scholars of our 2019-2020 Graduating Class. 
Students who have achieved an overall average of 80%+ in their Grade 12 year.
"Take pride in how far you've come. Have faith in how far you can go. But don't forget to enjoy the journey." - Michael Josephson
"I have nothing in common with lazy people who blame others for their lack of success. Great things come from hard work and perseverance. No excuses." - Kobe Bryant
"Hardest worker in the room" - The Rock; It's a thing my dad always says to me just before leaving the car for a practice or a game.
"You guys I'm like really smart now you don't even know" - Kelly Kapoor
"The only time I set the bar low is for limbo" - Michael Scott
"EZ" - Braeden Lockyer-Fagan
"I didn't know these captions were due today."
One of the many highlights of my Everest memories was surprisingly during a grade 12 Calculus class… A few slides into the lesson and suddenly, eruption and chaos as someone asks "what class is this?" When I look over, it is none other than Storm. It was the comic relief I needed not to cry that day. Thanks Storm and thank you Everest for the great memories.
I went from a kid who barley passed classes and was a complete mess to a kid who is going to Carleton on a scholarship, if it wasn't for the fact this school allowed a kid who played house league hockey to come with open arms, I doubt any of this would have been possible, Thank you.
"I still don't know basic math" - Me, In reference to the fact that I don't know basic math.
"What's for lunch?" - Everyone at Everest

Did you really go to/work at Everest if you didn't ask everyone you walked past in the hall if they knew what was for lunch that day?
"Dawg you only have 2 minutes to come up with a quote" - Rhys Cole-Ashbury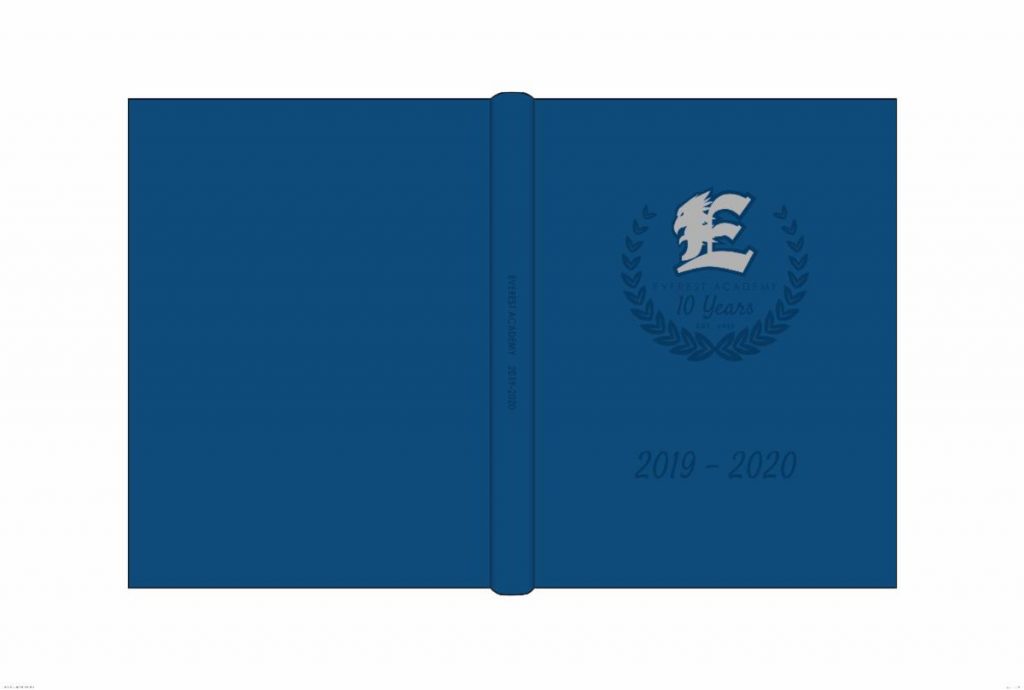 Our major thanks to Ms. Migchels and Ms. Snucins who have finalized the 2019-2020 yearbook. The yearbooks are expected to be received at the end of the Summer in late August. We truly appreciate their hard work and dedication to this monster project, despite the stress and delays of the end of this term.
Yearbooks are now available to reserve or purchase in the EOLC store. 
Grade 8 and Grade 12 graduates will receive a complimentary yearbook as part of their graduation package. Coupons are available via the EOLC store.
Please login to your

Student Account

to be able to access the coupon
. 
Shipping has been included in the cost of the yearbooks. Please list your shipping address in the comments section of the checkout screen so that your yearbook can be mailed to you.
Best of Luck TO OUR 2020 GRADUATES​