AN ATHLETIC PRIVATE SCHOOL FOR ELEMENTARY, SECONDARY AND POST-GRAD STUDENT-ATHLETES IN VAUGHAN, ON
Our Mission:
Everest Academy is dedicated to the challenge of the climb, which results in extraordinary academic, athletic and leadership achievement in our student-athletes. We innovate and inspire as we continue to optimize performance in all facets of life for our student athletes. At Everest, we conquer the mountain and ourselves.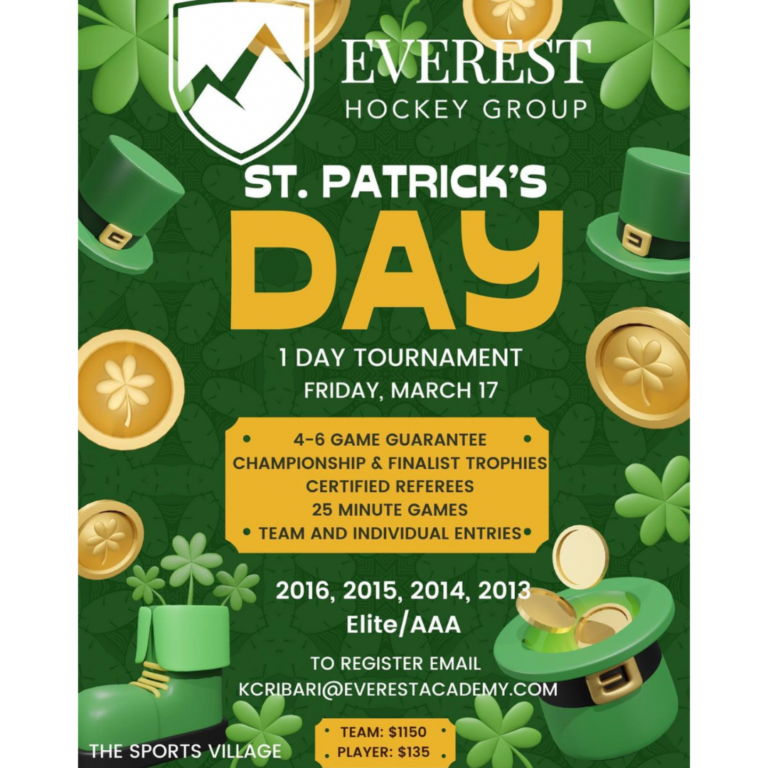 St. Patrick's day tournament
Stay up to date on schedules, online scores, and results throughout the tournament!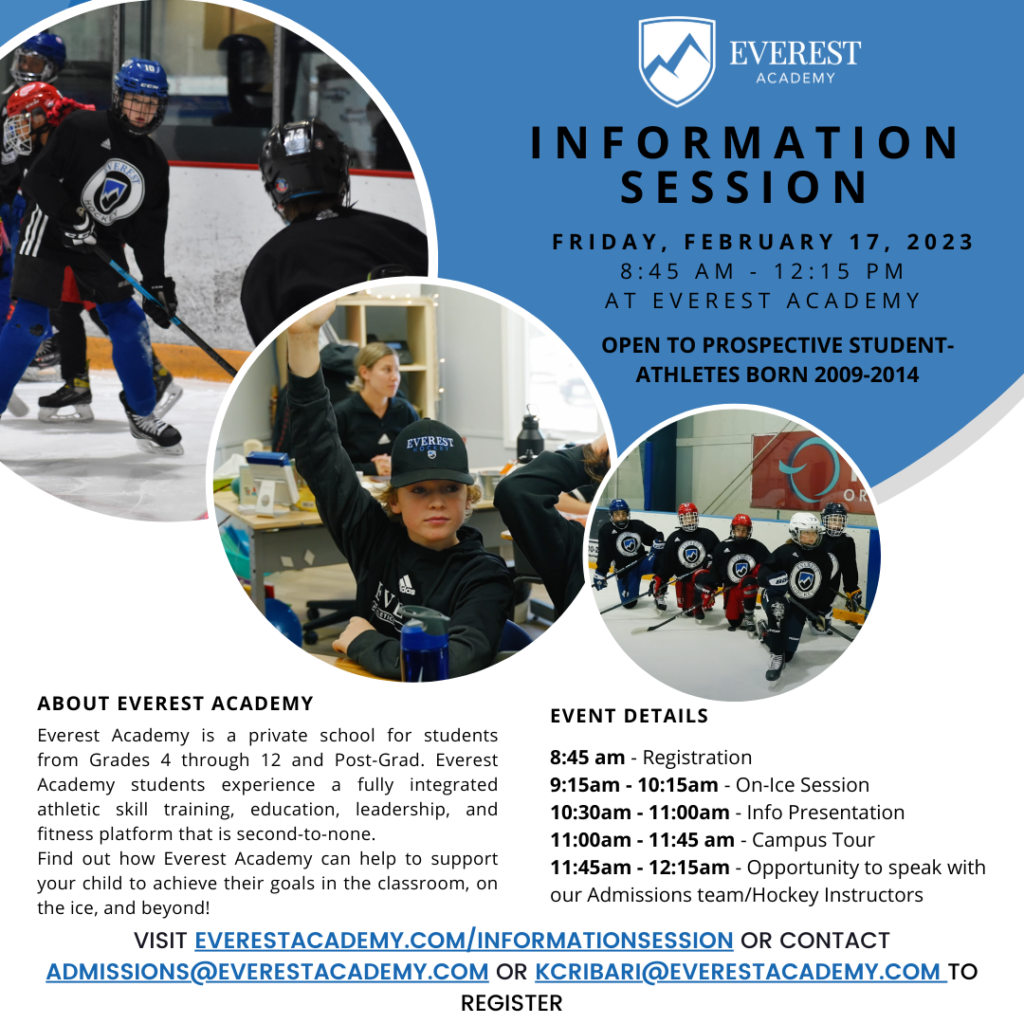 LEARN MORE ABOUT EVEREST ACADEMy
Interested in learning more about how Everest Academy can support your child in the classroom and on the ice? On Friday, February 17, 2023, prospective families are invited to join us for an on-ice session led by our incredible team of Hockey coaches, followed by a campus tour and information session.
"At Everest I get to lift and practice five days a week. I am treated like an NCAA athlete."
"Everest definitely gave me the skills and work ethic to play NCAA Division 1 Baseball. Everest allowed me to practice every single day with my coaches where I received tremendous instruction which has made me into the player I am today."
Everest Academy has been a game changer for our son. He went from a child that hated going to school, to someone who jumps out of bed with excitement everyday. He didn't want to go to his old school because he was labeled as too active, too competitive, too rough, etc. Now that he is at Everest, he is surrounded by like minded children who he actually enjoys being around and he feels like he belongs there. It has been amazing to see his transformation into a happy, confident and engaged child. He not only likes the bus, school and food but he LOVES it! I cannot say enough about the teachers, staff and coaches and their ability to keep our child wanting to come back everyday. He is learning things not only in the classroom but outside of the classroom, on and off the ice. Their motto is "Climb higher today, go further tomorrow" and we could not agree more. Thank you Everest!