Students at Everest have two paths to choose from to develop their skills. For the majority of our students, they are in the skill development path which means they play for a team outside of school. This model allows them to practice and do fitness training each day at school, then fully participate in their team activities in the evenings and on weekends. Secondary students who are Lacrosse players have the additional option to play for an Everest Prep Team. This model builds a Strength & Conditioning program and Team Practice into the daily schedule.
Everest Academy Hockey & Hockey Goaltending programs aim to develop complete players with instinctive habits and skill versatility. Through an in-depth Hockey curriculum that includes customized fitness programs, on and off-ice assessments, video review and more, student-athletes learn and practice fundamental Hockey skills, develop a love for the game, and a willingness to study and master all of its aspects.
The Everest Academy Prep Lacrosse program ranks amongst the top Prep school programs in Canada. In addition to building leadership skills and creating the foundations for an active, healthy lifestyle, Everest Lacrosse gives student-athletes the best platform to improve their individual (and team) skills to prepare for collegiate opportunities. Through persistent and dynamic coaching techniques, students are motivated to succeed on and off the field. The programs are based around the individual needs of our student-athletes, promoting excellence and integrity in a competitive environment.
2020-2021 - grades 7 to 12
The Everest Academy Golf program enables students to reach their potential by emphasizing the value of practice in achieving excellence. Students will experience a comprehensive and systematic approach to their training, developing sound technical fundamentals, ball striking skills, short game proficiency, and on-course performance throughout the golf season. Students will experience an intensive training program to help them build towards their U Sport, NCAA or professional aspirations in Golf.
The Everest Academy Golf program offers a Winter Camp, open to a select group of Everest Golfers at the Secondary School level. This elite group is invited to participate in an exra-cost special ten-day intensive training camp at the PGA Tour Academy in St. Augustine, Florida.
PGA Of Canada Master Professional | Golf Magazine Top 100 Teacher | US Kids Golf Master Junior Teacher
Henry Brunton is one of the world's leading golf coaches and educators – a PGA of Canada Master Professional and the only Canadian listed among GOLF Magazine's Top 100 Teachers in America. In addition to being a four- time national award recipient by the PGA including 2016 National Teacher of the Year, he is recognized by Golf Digest – "Best in Country"; US Kids Golf- Kids Master Teacher, by the PGA's of Europe with its most prestigious honor- The 5 Star Professional Award and by Future Champions Golf as a Top 25 Elite Junior Coach in the USA.
Brunton served as the Canadian National Team Coach from the inception of the acclaimed program in 1999 until 2011. He led teams to several international victories around the globe and has coached and developed 4 world junior champions; 2 NCAA Men's DI champions, 16 NCAA All-Americans and a host of athletes who have graduated onto the Web.Com, PGA and LPGA Tours.
A graduate of the University of Ottawa, Brunton is the creator of the PGA of Canada's Teaching and Coaching Certification Program. He is the author of "Journey to Excellence" and "High Performance Golf". Henry and Dr. Rick Jensen conduct professional development seminars nationwide for PGA/LPGA Professionals under the Certified Golf Coaches brand. Henry Brunton Golf is based in Canada at Eagles Nest G.C. near Toronto and in the USA at Strawberry Farms GC in Irvine, CA; and, at Eagle Creek GC in Orlando, FL.
Mich Sonnenburg is an Assistant Coach with Henry Brunton Golf at Eagles Nest and the Everest Golf Program. A native of Massey, ON, Mich graduated from Georgian College with a Bachelor of Business Golf Management Degree. He is a Class A Member of the PGA of Canada, serving as an Assistant Professional at the Cedar Brae Golf Club and the National Golf Club of Canada before assuming his current position with Henry Brunton Golf. Mich has a deep passion for the game and helping others improve. He was a member of the Georgian College Grizzlies and competed in many top level amateur events before turning professional.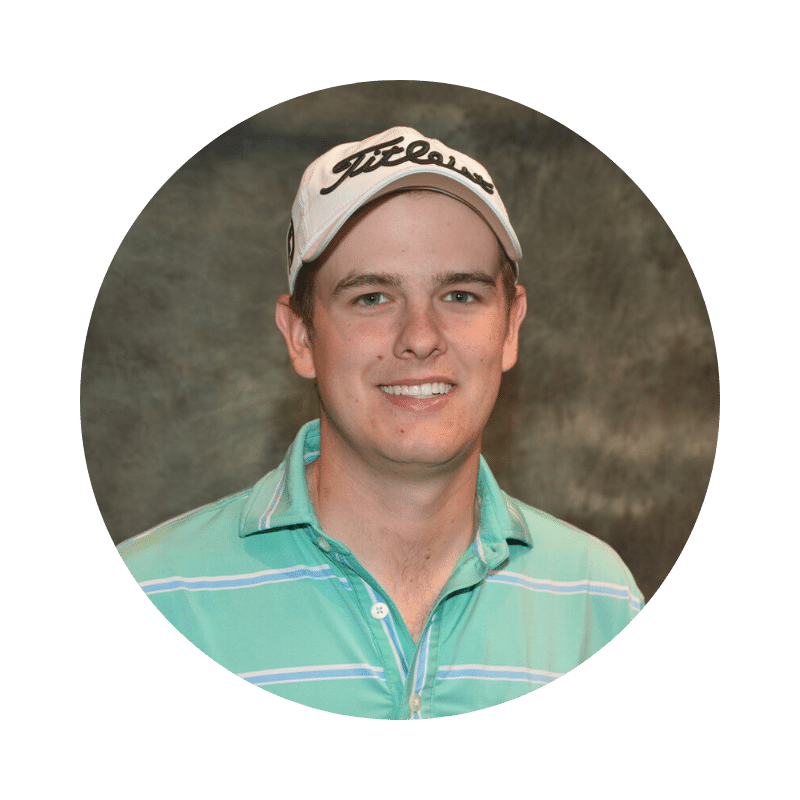 At Everest Academy, our athletic philosophy is to instil in our students the necessary skills and positive attributes that will make them successful in Baseball, in the classroom, and later on in life. All student-athletes in our Baseball program are given the opportunity to enhance their Baseball experience daily through skill development, practice, expert coaching, and physical training. Training occurs year-round, with outdoor and indoor training facilities on and off-campus. Our indoor training partner is The Dugout Baseball & Softball Academy. 
2020-2021 - grades 7 to 12
Everest Academy is proud to offer a NEW athletic skill option to students – Basketball! With the growing popularity of Basketball in the Greater Toronto Area, our program gives our students an opportunity to learn more about the game they've come to love. Skill sessions teach the fundamentals of play and aim to maximize training opportunities to improve Basketball IQ, always with an emphasis on individual skill development. Basketball skill sessions are led by former NCAA Basketball player, Vice Principal & Intermediate teacher Chad Malone.
2020-2021 - grades 1 to 12
At Everest Academy we are pleased to offer music as a study option to our students. Our philosophy is to have our students develop the skills that will enable them to grow and excel as musicians, both individually and in small group environments when possible. We aim to create an environment where the love of music is and will always be the focus for students and faculty alike. Join us as we look to build a recognized, world class music program.
Piano | Guitar & Bass Guitar | Drums
Strings (Violin, Viola, Cello)
And More!
Julio is an accomplished drummer and overall musician. He loves to work with kids of all ages. He teaches drumming and other musical disciplines with unparalleled passion. Julio also works performing, recording, and composing music.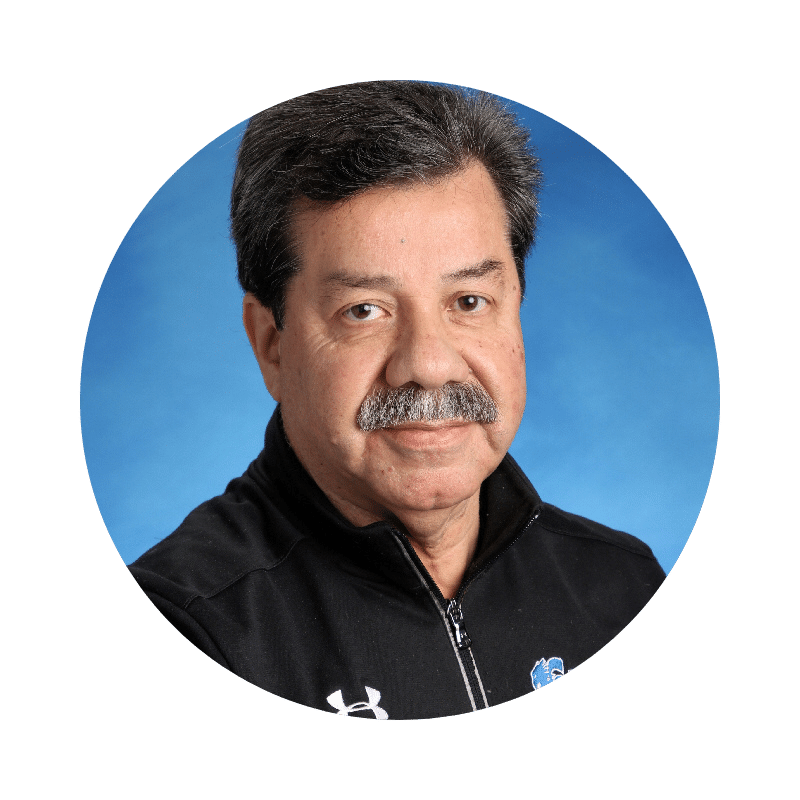 2020-2021 - grades 1 to 8
At Everest Academy, our investment in innovation means bringing the programs at the forefront of the academic world to our students. STEM stands for Science, Technology, Engineering and Math and STEM programs at all levels are helping to bridge gaps and diversify in-demand jobs in those fields after graduation. Moving beyond curriculum requirements in standard classes like Mathematics and Science, the STEM program at Everest is available to students grades 1 through 8 and brings project-based learning to our student body. Available as a Skill selection, this new addition to our programming in 2019-2020 has been embraced by staff and students alike. Build bridges and roller coasters, work with robotics or in a lab. Our goal is to foster a love of these four core subjects for any and all of our Elementary and Intermediate students who participate.