At Everest Academy, academic excellence is the key tenet of our unique approach. By providing small class sizes our teachers know each student and their individual learning style. Classroom engagement is high. Our faculty know that teaching is a relational process, so students feel cared about and well nurtured along their journey. Everest offers courses at the highest level with a depth and breadth that allows every student to pursue their area of passion and best prepares them for University. 
What Can Everest Offer
Your
Child?
Everest Academy is innovating the traditional educational model, making Everest the leader in individualized learning and customized education. With Everest's unique integrated schedule each student's skill training, fitness training, and academic classes are built into the daily schedule. Combined with customized timelines to fit each student's club sport schedule, each day at Everest is intentionally structured to maximize the student's academic, athletic, and personal potential. Learn more about Academic Programs at Everest. 
At Everest Academy, most students play a sport outside of school at a very high level. Students practice their sport skill as well as receive fitness training everyday within their school schedule. Supported by elite coaches and Strength & Conditioning staff, students are given the best instruction everyday. Parents love the one-stop-shop for all the child's needs; instead of running all over the city every night of the week. Learn more about our Athletic Programs.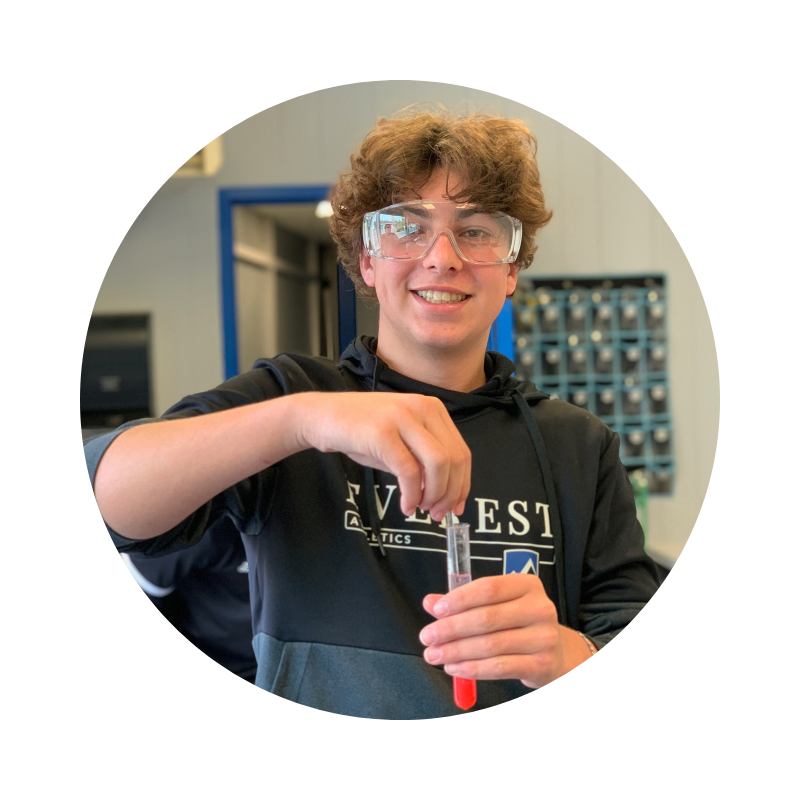 One of the Everest Academy strengths is how well our former students and their parents tell us they were prepared for their next steps. Of the graduating class each year, about 96% choose to apply for University, while the other 4% typically pursue Hockey in the OHL or other athletic opportunities. For the 96% who apply to University, 100% are accepted and attend top universities in Canada and the United States. 
At Everest, a core piece of our student's development is activated through fitness. Led by the Everest Strength & Conditioning coaches, each day students get fitness training built into their schedule. Believing in the development of the whole child, daily fitness helps our students be mentally and physically ready to achieve excellence in their sport and in the classroom. Learn more about our Strength & Conditioning Program.
Everest Academy students have access to Edsby, a web-based learning platform to enhance and supplement in-class learning. It is a platform dedicated to the needs of Everest Academy. Students (and parents) can easily keep abreast of class deadlines, school events, tests, assignments and other important learning information using this platform. Students who are heavily involved in competitive skills outside of the classroom can stay current through the online platform. Learn more about Online Learning at Everest Academy.
At Everest, with our small school approach, intimate classroom size, and caring attitudes from faculty and staff, there is a strong sense of community within the school. Coaches, teachers, and instructors work with the students in different ways on a daily basis, leading to strong relationships and a school culture that ensures each student is known and cared for at Everest.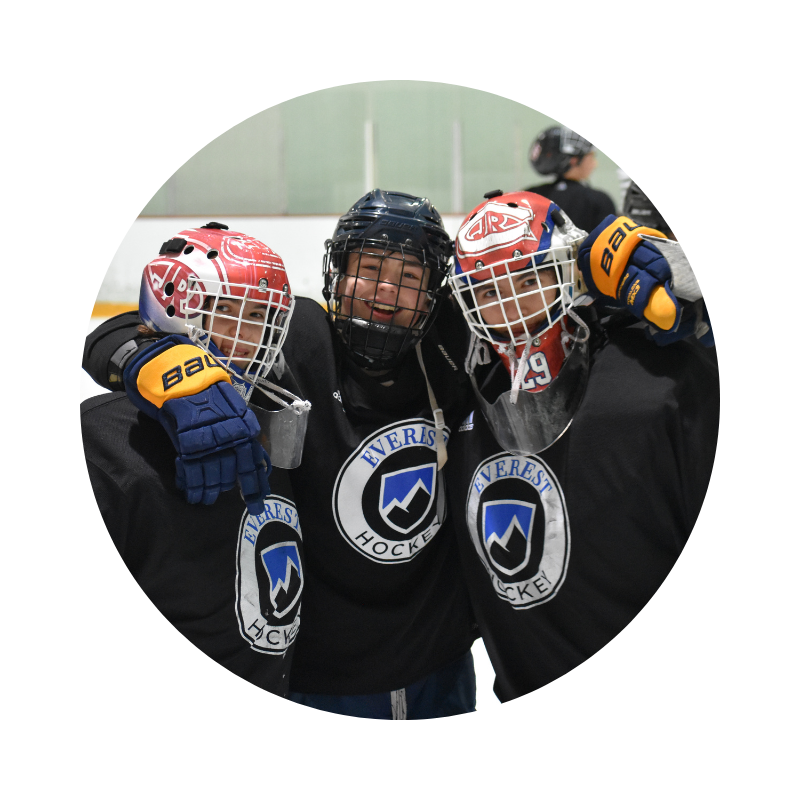 Everest has already established a strong group of alumni who have attended top universities and still maintain a close relationship with the school. We currently have 7 former students who were NHL draft picks, 80 OHL draft picks, and 80+ NCAA scholarships. Everest graduates constantly tell us how Everest not only helped them to get into top universities, but prepared them to excel both in and out of the classroom. Learn more about our alumni and where Everest former students have matriculated.
At Everest, opportunities abound for our students to develop as motivated and thoughtful global citizens. The renowned Duke of Edinburgh program and Everest service days are just two examples of opportunities for students to develop their leadership skills. Our intimate community ensures that our teachers and coaches are constantly mentoring the students to support their leadership development.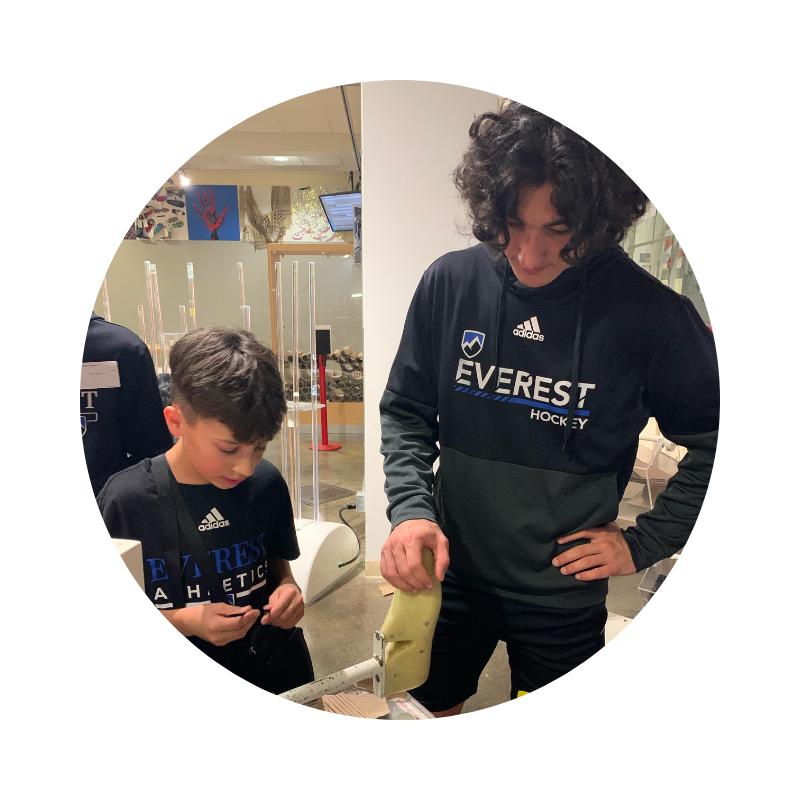 The Everest Kitchen is proud to deliver familiar, wholesome and amazing tasting food without compromising the intended purpose: to provide the right food that empowers and gives young student-athletes the right fuel to perform and recover! The Everest Food & Nutrition Team has years of experience feeding professional athletes and people from all walks of life. Not just experienced chefs, we are experienced parents and we understand the challenges of feeding young people. We are dedicated to our community, using locally sourced foods from Vaughan Farms, then Ontario, then Canada, then abroad. Everything in our Food Program is designed to inspire young people to take their food seriously, and mostly, to enjoy their food in good health.