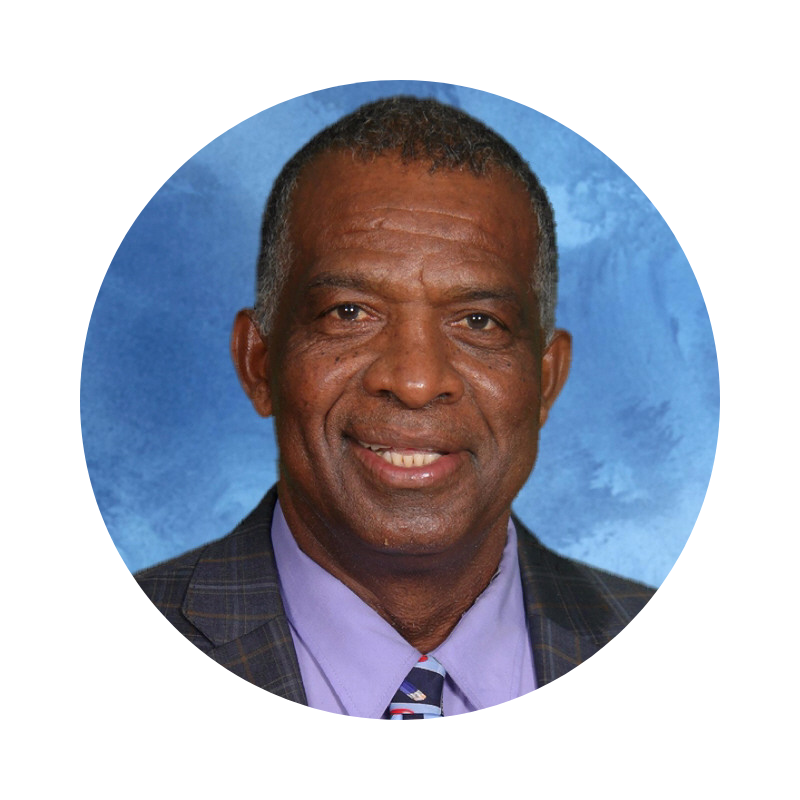 Karl Subban is a former school principal in the Toronto District School Board.
He brings a wealth of leadership expertise to Everest Academy as he has worked with learners from the early years to adults taking high school credit courses.
In Karl's thirty-plus years of coaching, teaching and parenting, he proved to be a leader with the gift of inspiring others. He believes that a leader sees the potential in those around him and then works with them to fulfill it. He has dedicated his life to helping young people to grow their potential – to be better at what they do, and to be better people.
Karl believes that every student was born with potential, which gives them the ability to learn, grow and develop over time. It is this potential in them that gives them the ability to do more than they think they can. It is the primary responsibility of school staff to help students to believe in their potential and to work with them to fulfill it.
Karl and his wife Maria have raised five accomplished children. Their eldest son, PK, was drafted by the Montreal Canadiens and won the Norris Trophy for top defenceman in the NHL. Their youngest two sons, Malcolm and Jordan, were selected and signed by the Bruins and Canucks. Also, their two daughters, Nastassia and Natasha, are educators in TDSB, one a university basketball star and the other a talented visual artist.
Since he retired from TDSB in 2013, Karl worked with Scott Colby from the Toronto Star to write and publish his memoir, How We Did It: The Subban Plan for Success in Hockey, School, and Life, which become an immediate, national bestseller. 
Karl works, leads and develops our parent partners and the Everest Academy team in ways that make a difference in the lives of all our learners.
"Your greatest gift is your potential," he often says, "and your greatest gift to the world is the development of that potential."
Karl is a registered member of the Ontario College of Teachers.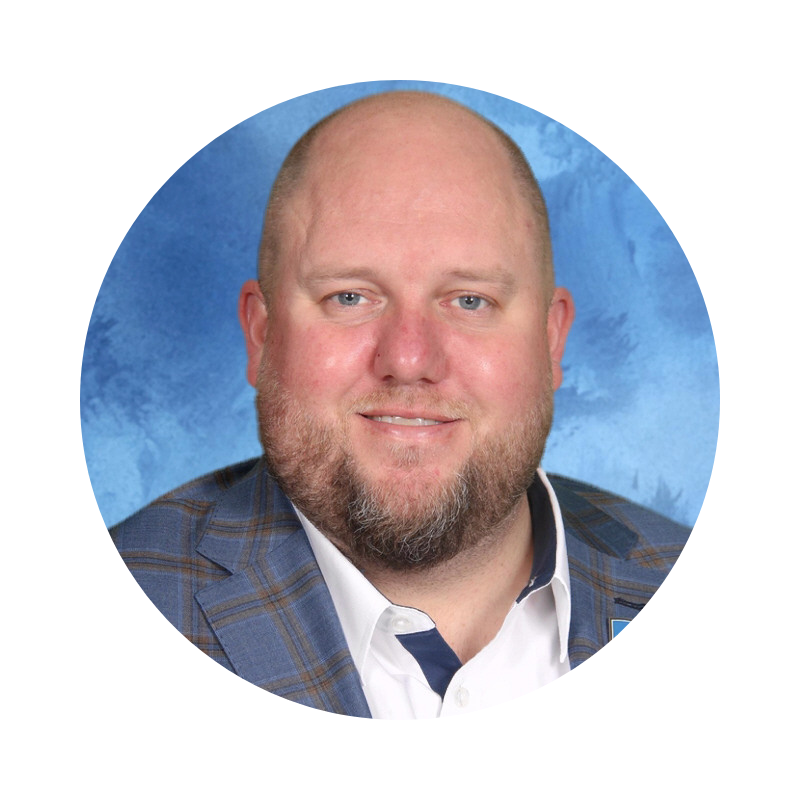 Johnny Winstanley brings 15 years of experience in private school education. He began his career at The Hill Academy where he helped grow the program to over 150 students. In 2011, Mr. Winstanley was hired by Everest Academy as Athletic Director and Assistant General Manager and was instrumental in growing the student body to over 270 pupils. Mr. Winstanley is passionate about meeting new people building strong relationships; he looks forward to exercising that passion in his role as President. Mr. Winstanley lives in Etobicoke with his wife and three beautiful children.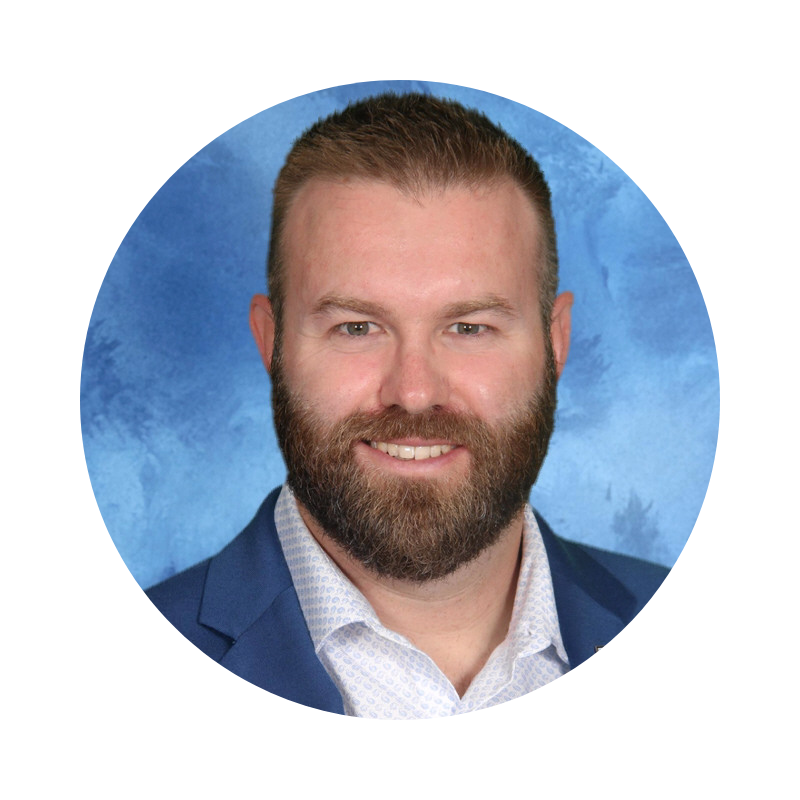 ELEMENTARY VICE PRINCIPAL &


lacrosse director
Clem is the Vice Principal of the Junior and Intermediate department at Everest Academy and is the Lacrosse Director of the Men's Prep Lacrosse team. His educational and coaching philosophy is based on character programming that will give the student-athlete the best opportunity to learn the necessary skills to succeed in post-secondary schooling. Clem is also a highly respected Lacrosse Coach and Assistant General Manager in the NLL with the Albany FireWolves. Clem graduated from Brock University with a Bachelor in Physical Education and a Masters of Science in Education from Medaille College. He is a successful coach, winning national and international titles throughout his playing and coaching career. Clem is a registered member of the Ontario College of Teachers.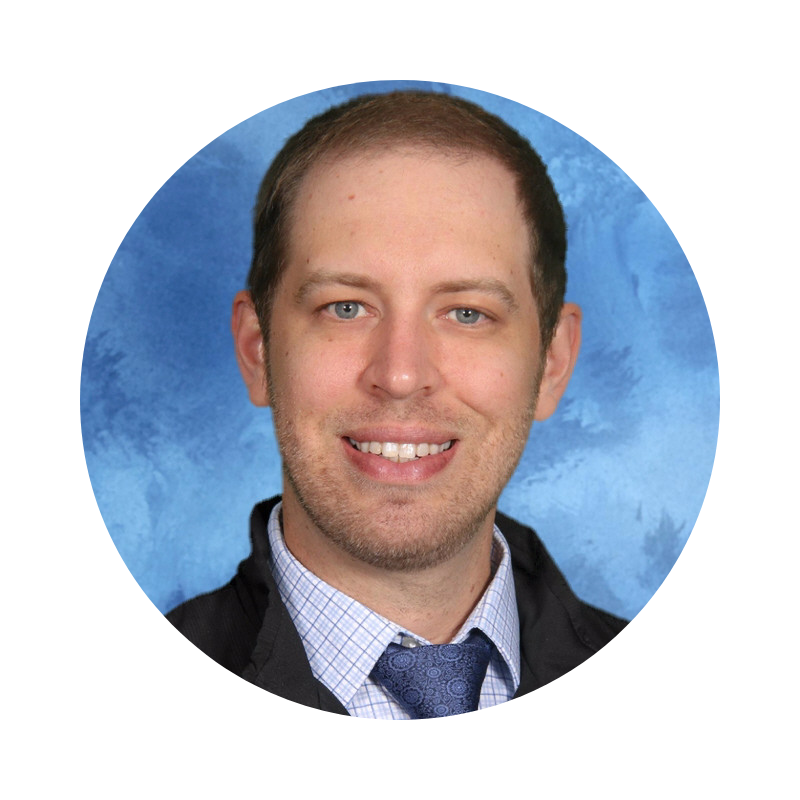 secondary Vice Principal &
director of GUIDANCE
Trevor Small is the High School Vice Principal and Director of Guidance at Everest Academy. He has over a decade of combined teaching, guidance, and administrative experience in private schools, including ten years at Everest Academy. Trevor graduated from Lakehead University with a Bachelor of Science and Bachelor of Education.  Pedagogically, his focus is to help provide a comfortable and enjoyable school environment that encourages risk-taking, all while maintaining a high academic standard. Alongside the teaching staff at Everest, Trevor strives to provide students with opportunities for personal growth, in areas such as responsibility, accountability, and self-advocacy. Trevor is a registered member of the Ontario College of Teachers.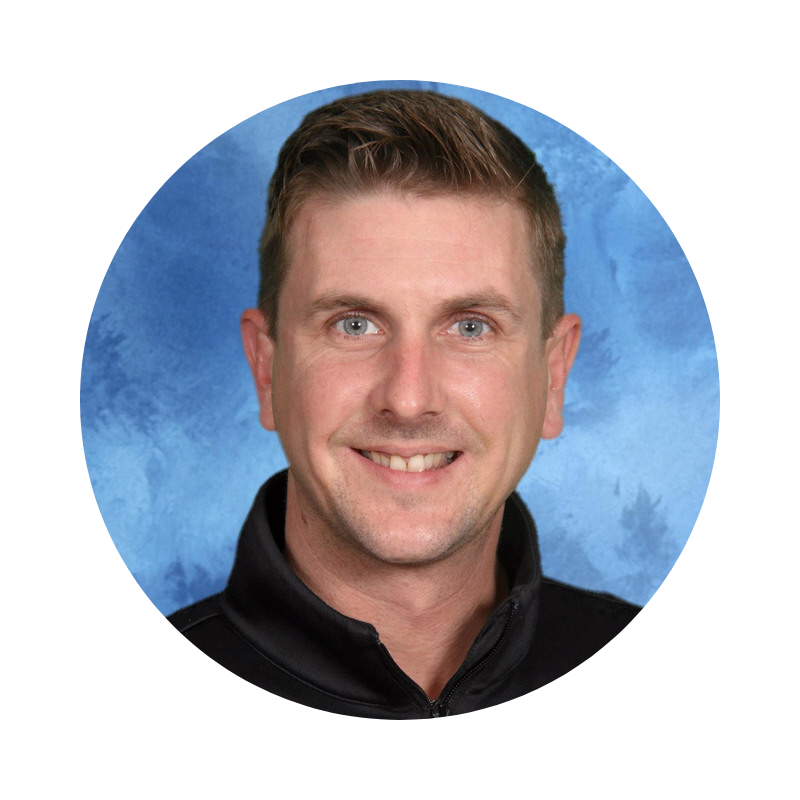 Sean brings an athletic and administrative background to the Admissions role. Having competed at a high level in a variety of athletic endeavours he can relate well to the goals and aspirations of our prospective student-athletes.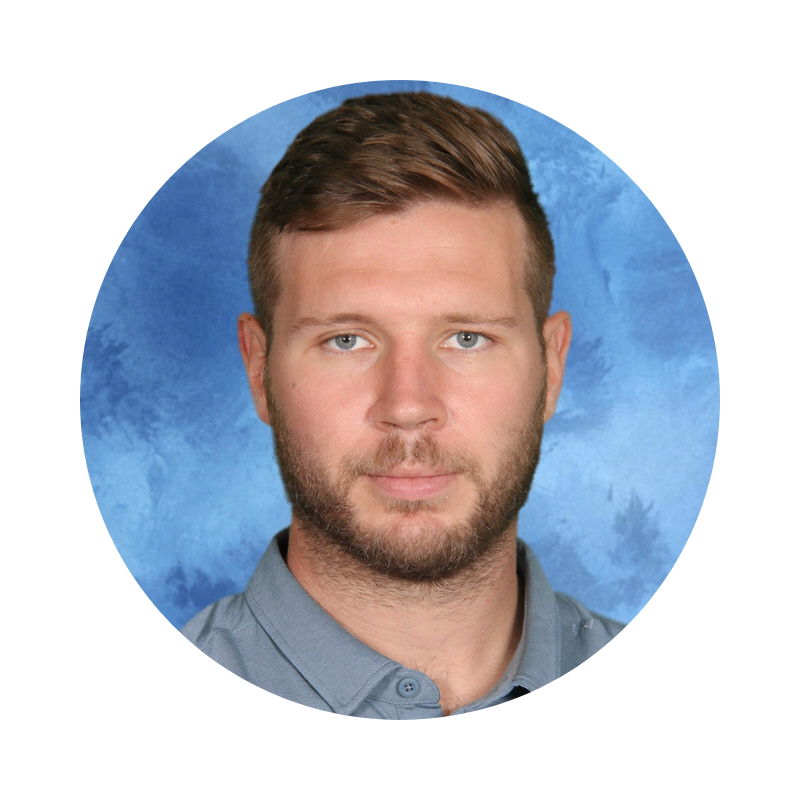 Men's Lacrosse coach &
admissions
Bryan Cole attended the University of Maryland as a student-athlete where he graduated with a Bachelor of Arts in American Studies. He was selected as a USILA First Team All-American as well as a team captain in his final season. He currently competes for the Georgia Swarm (NLL) and played for the Boston Cannons (MLL). In 2021, Bryan was drafted to the Whipsnakes Lacrosse Club (PLL). Bryan competed for Canada's national team that won gold at the WILC in 2019. He won an NLL championship in 2017 with the Georgia Swarm and an MLL championship with the Ohio Machine later that summer. Prior to joining Everest Academy, Bryan worked as the defensive coordinator for the Pace Academy Lacrosse program in Atlanta, Georgia. Over the last ten years, Bryan has been assisting in the development of High School and youth Lacrosse players who hope to reach the next level.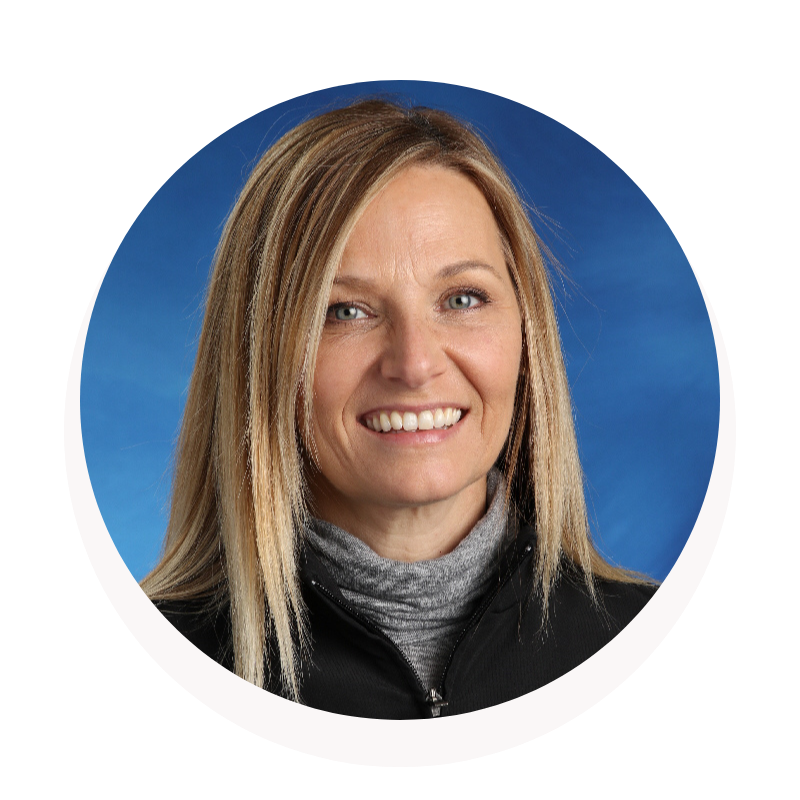 Kim brings many years of accounting experience to her role as Financial Controller. Having worked mainly in the Hockey industry, she has a great knowledge and understanding of the student-athlete. Kim is responsible for all day-to-day finance as it relates to enrolment and business activities around the school.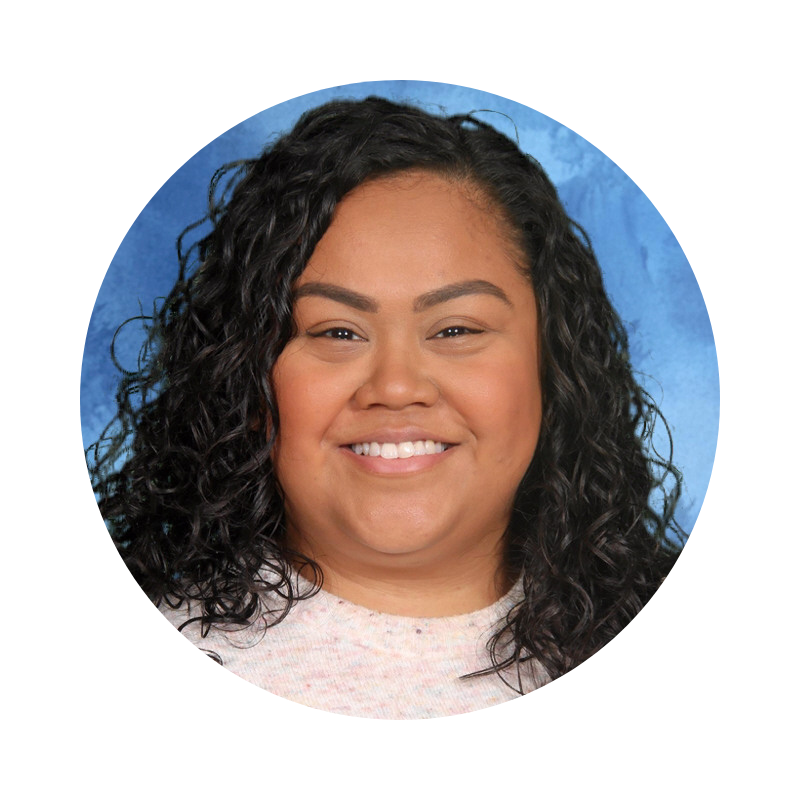 Ruth brings many years of accounting experience to her role with our Finance Team. She studied at Seneca College in the Accounting and Finance program and then started her work experience in the corporate world. She later made the change to the academic sector and has a wealth of experience in assisting families and students with selecting their best financial options. Ruth works alongside Kim Summers, coordinating all day-to-day finance aspects of the school.
Blake Ricci brings 10+ years of management, operations, and admin experience in private school education and minor/junior hockey. He began his career at the Canadian Ice Academy and helped grow their business year over year. Simultaneously, he was working with the Toronto Jr. Canadiens Minor Hockey Organization and was a key team member in improving the organization to one of the most successful Minor Hockey Organizations in Canada. While working at Everest Academy as the Director of Operations, he also holds the General Manager's role with the Toronto Jr. A Canadiens of the Ontario Junior Hockey League, winning the Executive of the Year Award in the 2021-2022 season and a role as GTHL U16/U18 Scout with the Guelph Storm.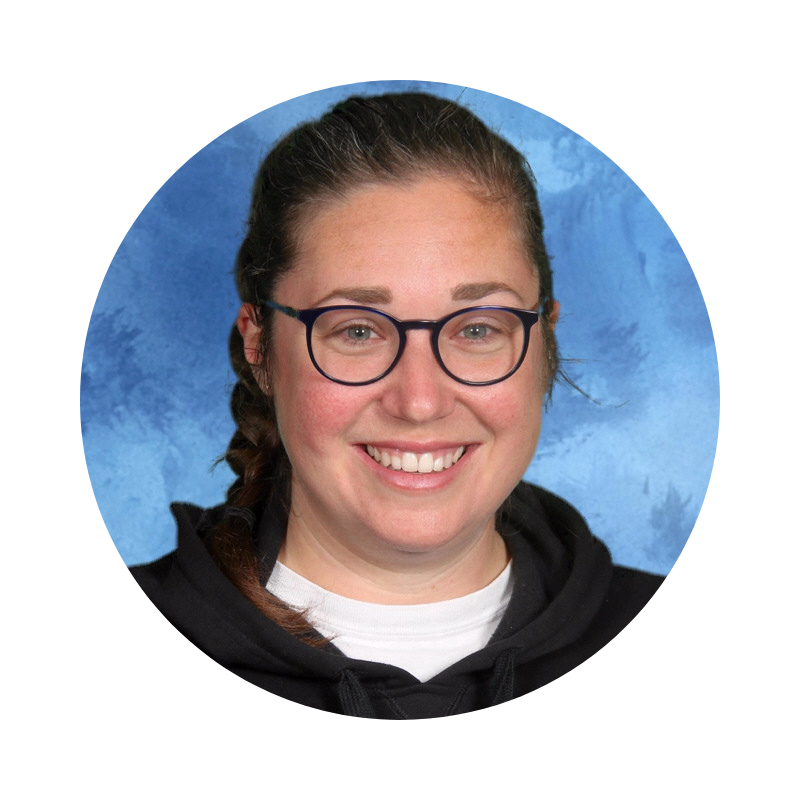 Women's Lacrosse coach &
marketing & Operations manager
After serving two seasons as the Coach of the Wilfrid Laurier Golden Hawks, four seasons with Evolve Elite Lacrosse, and six seasons with Team Ontario U15 and U19, Hanna brings a wealth of knowledge around Women's Field Lacrosse and Field Lacrosse Goaltending with her to Everest. As an athlete, she was a member of Team Ontario and the starting goaltender at Wilfrid Laurier University through her undergraduate and Masters degrees. While at Laurier she was a two-time OUA MVP and four-time OUA All-Star. With the Golden Hawks she won two OUA Gold medals and one OUA Silver medal. She was inducted into the Wilfrid Laurier Golden Hawks Hall of Fame in September 2019. Hanna is an internationally rated Women's Lacrosse Official, having participating in the Women's Lacrosse World Cup and Asia Pacific Championships in 2017 and the U19 World Cup in 2019. Beyond coaching, she is a member of the Admissions Team and serves in a Marketing role at Everest Academy.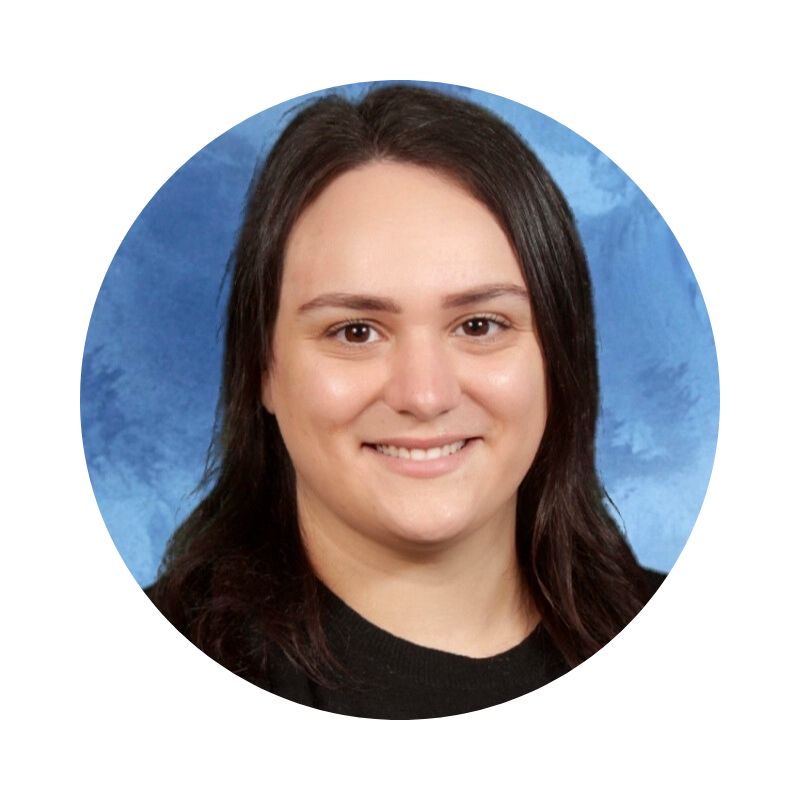 Digital Content and Social Media Coordinator
Stephanie brings a Communications background to her role at Everest Academy having obtained a BA in Communications and Media Studies, specializing in Journalism. Stephanie is also certified in Digital Marketing and has experience managing communications in a private school setting. Stephanie is excited to look after the marketing and social media aspects of Everest Academy.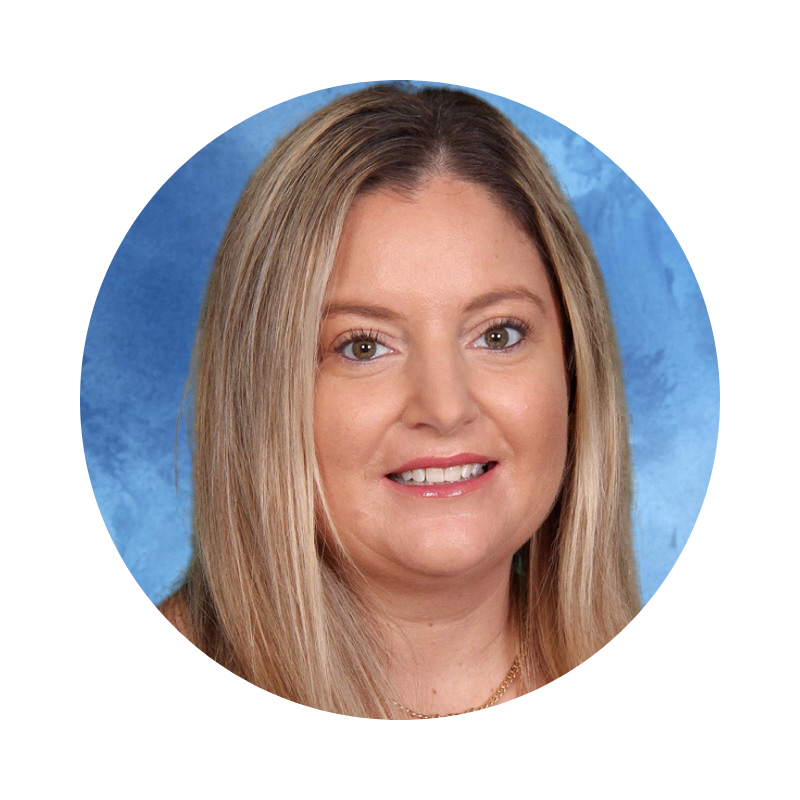 Administrative Coordinator
Growing up in an athletic family, Karen brings a wealth of knowledge, passion and excitement to our program. Karen has built multiple Hockey development programs with great success. Her organizational skills and strong work ethic will be a great addition to the Everest Team.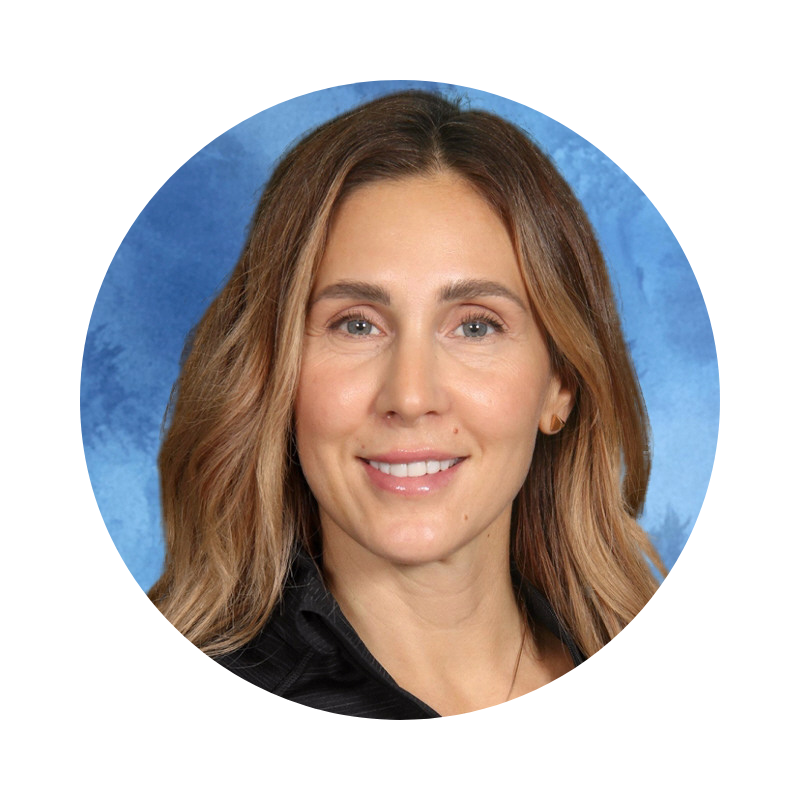 Tanya brings 15 years of Office Administrative experience to Everest. With expertise in administrative tasks, and organizational skills Tanya will be an important asset to the Everest Team.  Tanya worked as a Team Manager for five years within the GTHL for the Toronto Jr Canadiens. Her passion and love for the game of Hockey will make her feel at home at Everest Academy. Tanya lives in Bolton with her husband and two teenagers; on her down time she is an avid cyclist who has participated in the "Ride to Conquer Cancer" for the past 13 years. Tanya is excited about the vision Everest Academy has for the students and staff.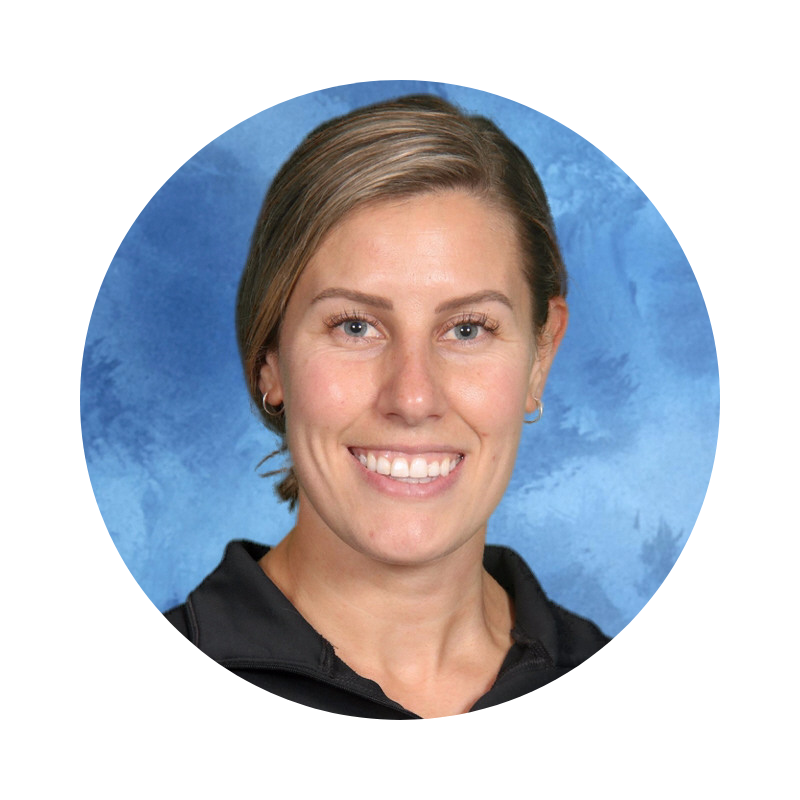 special education & resource teacher &
women's lacrosse coach
Rebecca Buck graduated with a Bachelor of Arts Honours in Sociology from Carleton University. She then pursued her Bachelor of Education from Nipissing University focusing on the Primary/Junior grades in North Bay. She also has a graduate certificate in Autism and Behavioural Science. She has has many years of experience working with adults who have exceptionalities as well as students with exceptionalities in an educational setting. Rebecca believes in inquiry-based learning and hitting the multiple intelligences in her classroom to allow achievement from all students. As an educator she works with the growth mindset and inclusivity in order to create positive and well-rounded students. Growing up playing and coaching both Hockey and Lacrosse her focus is to present student-athletes with transferable skills both inside and outside of the classroom. 
Rebecca is a registered member of the Ontario College of Teachers.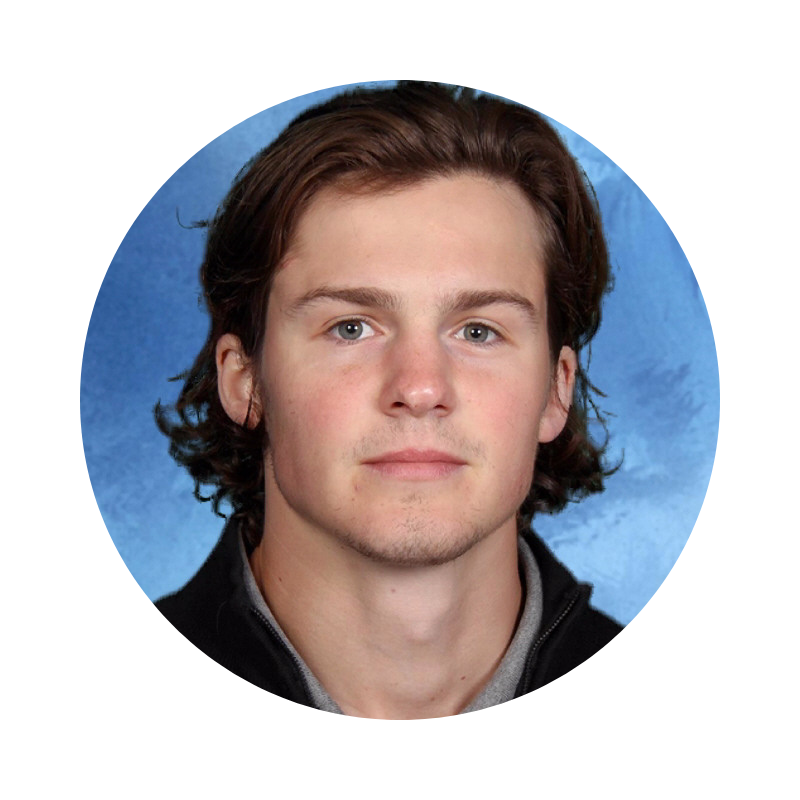 Michael graduated from Western University with a degree in Business Management and Organizational Studies (BMOS) and later completed his Bachelor of Education (BEd) at Nipissing University. As someone who has always been passionate about nurturing the potential in kids, Michael has enjoyed more than 10 years' experience as a volunteer teacher, math tutor and sports coach.  As a former varsity athlete at Western and current player for the Albany Firewolves of the National Lacrosse League (NLL), Michael understands the rewards of a well-rounded education that includes participation in sport. Michael believes the priority of a teacher is to focus on the well-being and growth of each and every child. Michael's objective is to empower young students to be all they can be, and respect others' aspirations to do the same. Michael is a registered member of the Ontario College of Teachers.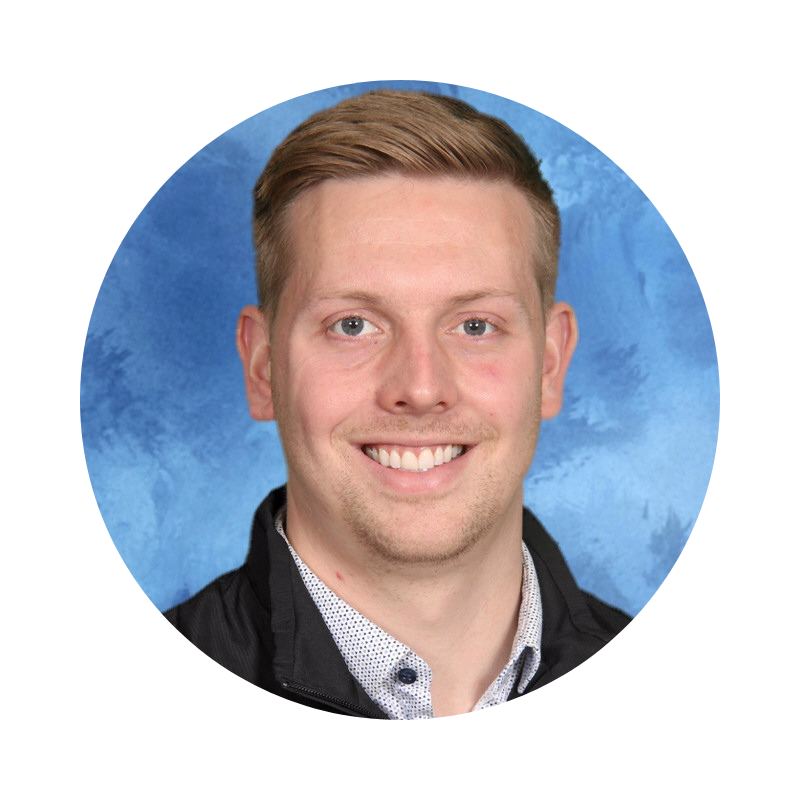 On-Ice goaltending Skills Coach &
elementary teacher
Ryan graduated from Queen's University with an Honours B.A. in the Humanities as well as a Bachelor of Education. Since graduating, he has been teaching mathematics in Sweden where he helped to develop a problem-solving based program as the Head of the Mathematics Department. As an educator, he believes teaching and learning is so much more than simply memorizing facts and formulas. He is dedicated to creating engaging lessons that challenge his students to think critically and solve problems both inside and outside of the classroom. Ryan joins us as a former student-athlete. While at Queen's University he was a member of the Men's Varsity Hockey Team. He has also worked as a Goalie Coach with the Franco Canadian Goalie School for over 5 years helping to develop young goaltenders through the AAA and Junior ranks. Ryan is a registered member of the Ontario College of Teachers.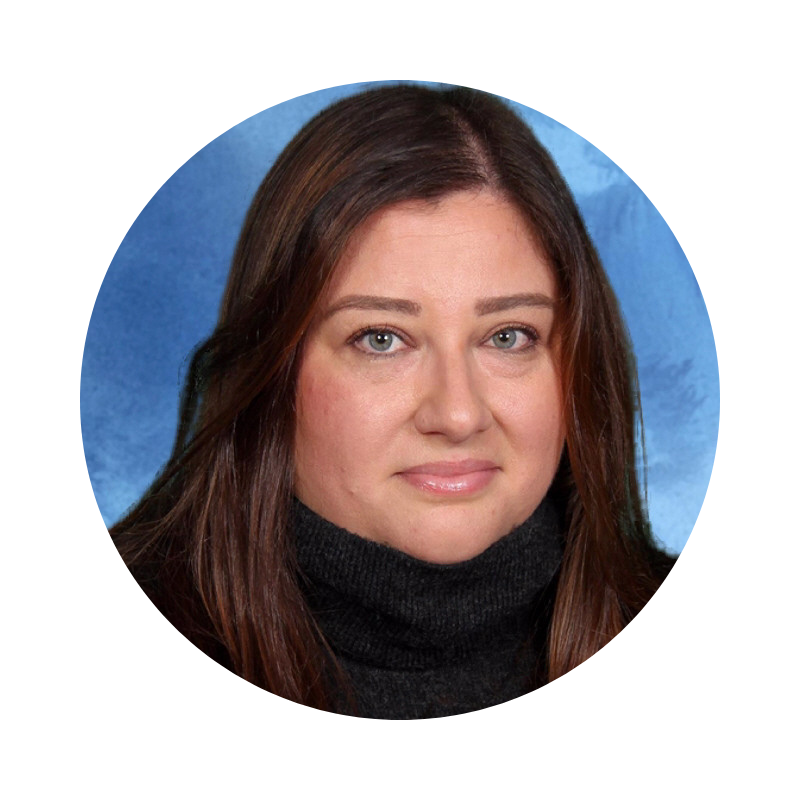 Natassia graduated with an Honours Bachelor of Arts in French Studies at Glendon College, York University. She received her certification of Bilingualism. Natassia feels that being exposed to the French language and the Francophone culture enriches your learning experience. With more than ten years of experience teaching in the private sector and various classroom settings, she has had the pleasure of working with students from Preschool to Grade 12. When she was an Education Director, she worked on developing and evaluating the curricula, teaching procedures and educational resources. As an educator, she feels that it is important to connect and grow alongside the students, and by investing a constant interest in their personal growth and learning. Natassia is driven to help students overcome any barriers that impact their learning, and she firmly believes that student success in education is created through meaningful relationships.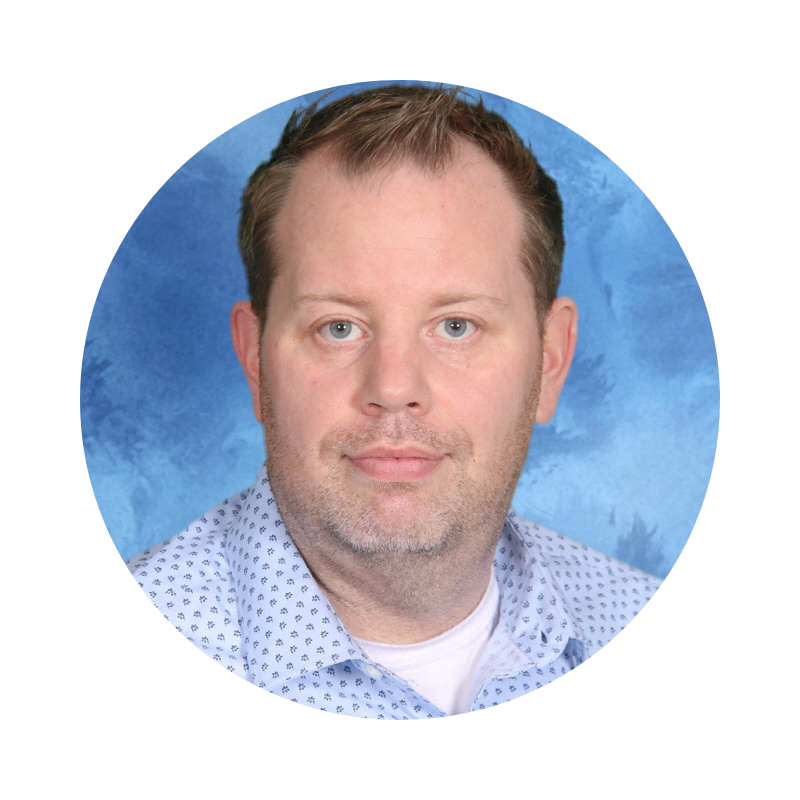 After graduating in 2006 from Trent University with a joint Honours B.A. in History and Philosophy, and then subsequently a Bachelor of Education in 2007, Gordon continued his educational journey outside of Canada. Gordon has more than 13 years of teaching experience that spanned across 2 continents and 4 countries. While abroad, Gordon completed a Masters of Education from Queen's University (2018). Gordon has the ability to and experience of teaching a wide range of disciplines including: Business, English, and Social Science. As a former high school Basketball and Soccer coach, Gordon has a strong understanding of the needs of the student athlete and as such seeks to provide a positive learning environment that best caters to those unique needs. Gordon is a registered member of the Ontario College of Teachers.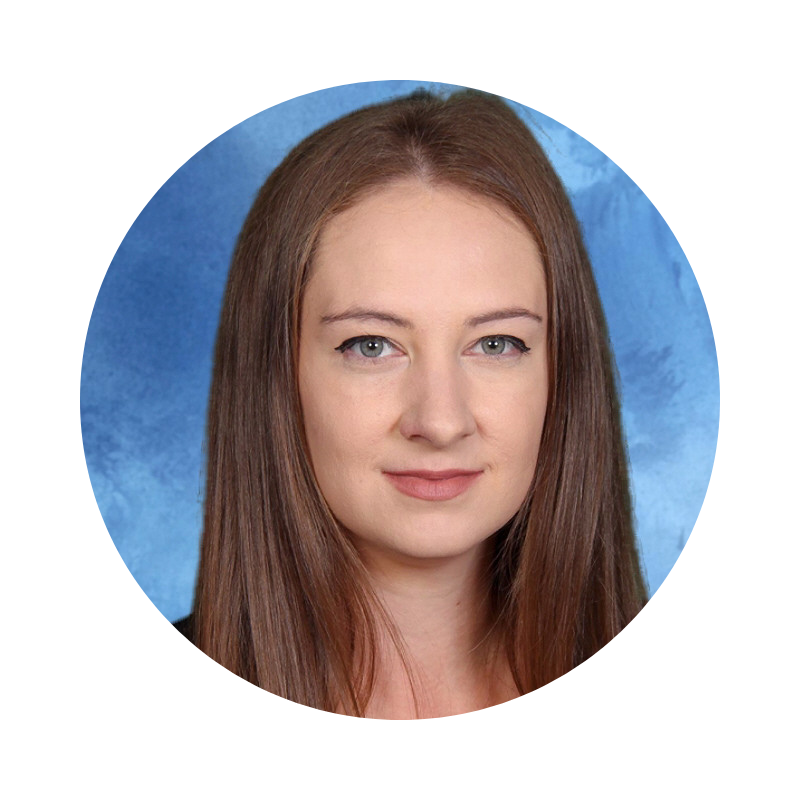 Sarah graduated from Brock University with a Bachelor of Arts in French and English, as well as a Bachelor of Education, in 2012. Following graduation, she spent a year in South Korea, where she taught English as a Second Language.  Prior to joining Everest, Sarah has dedicated her career to teaching student athletes in various settings for 7 years.  Sarah has a passion for helping students discover their strengths and embrace challenges. She enjoys using her love of sports to create a classroom environment that makes students feel comfortable. She currently lives in Vaughan with her husband and two sons. Outside of school, you can find her at the rink watching her oldest son's hockey games, and playing mini sticks with her youngest. Sarah is a registered member of the Ontario College of Teachers.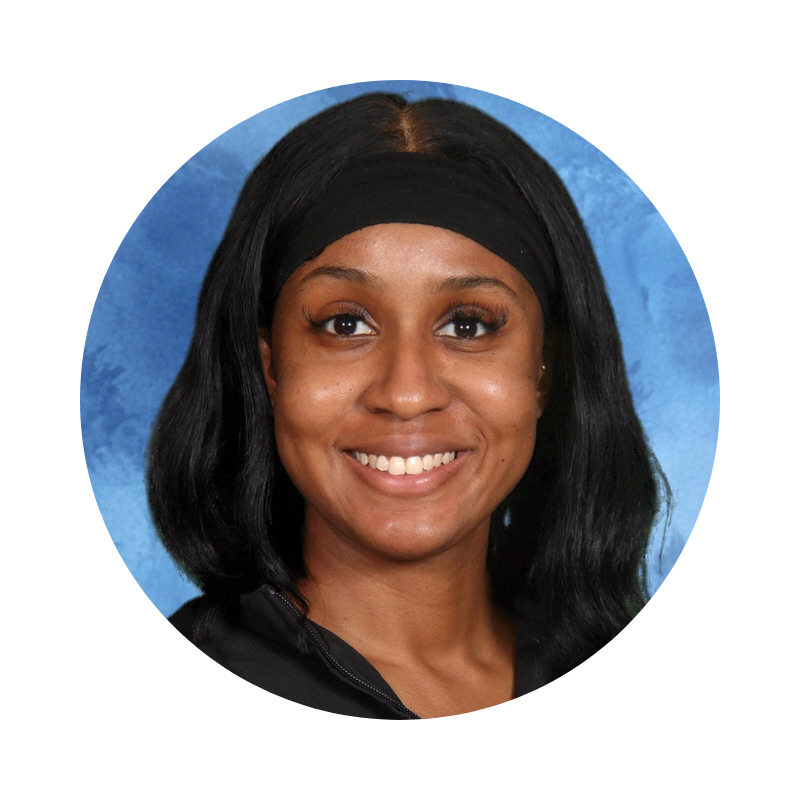 Jheanell Lumsden hails from the tropical island of Jamaica! Wah Gwan? She graduated with a BA in Psychology and Master of Arts in Teaching from Clark University in Massachusetts, USA. After working in different communities in Massachusetts, she recently moved to Canada and is looking forward to creating a dynamic classroom at Everest. Jheanell has a passion for education (she even thinks teaching is her calling in life) and she views the classroom as a space where students should feel empowered and welcomed, while being challenged by curriculum. She believes that education is bi-directional, so her students have as much to teach her as she has to teach them. She is also a firm believer in developing critical literacy i.e. students should engage with texts through different critical lens in a way to analyze the how different groups, particularly marginalized groups, are presented. She hopes students have fun while learning to become productive, empathetic and thoughtful members of society. In her free time, she loves watching Netflix, reading self-help books and writing poetry. Jheanell
is a registered member of the Ontario College of Teachers.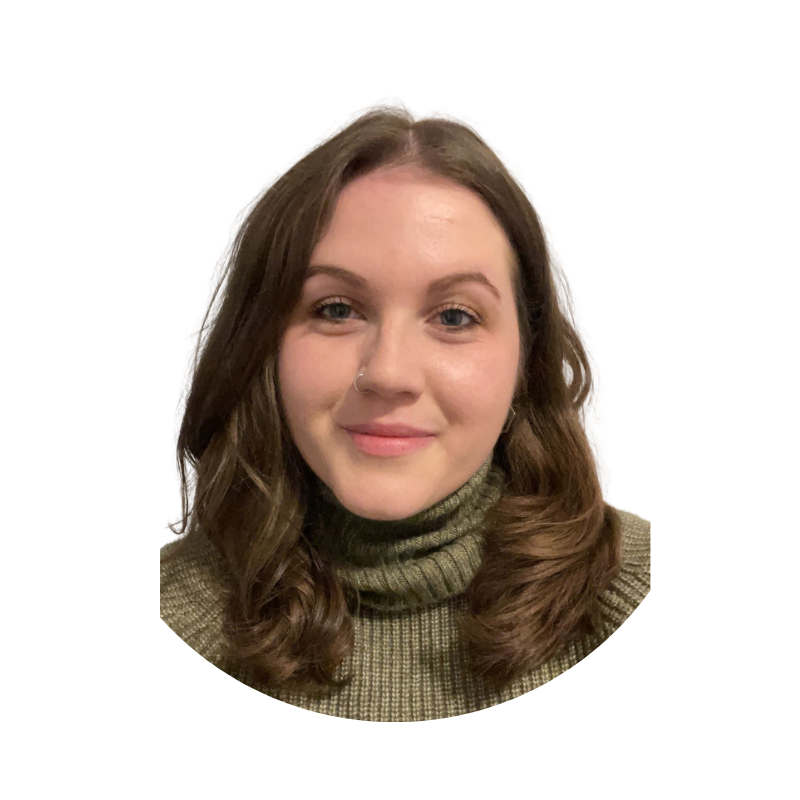 Nicole graduated from Manchester Metropolitan University with a Bachelor of Science in Biology, in 2015. Before graduating, Nicole secured her first job as a High School Science Teacher in a Secondary School in Oldham, England. In her second year of teaching, Nicole was given the opportunity to train new teachers alongside the University, demonstrating her ability to effectively share her knowledge and skill with others. She was also appointed as the Literacy Advocate and Curriculum Lead of the department, where she played a key role in creating engaging lessons and fostering a love of learning among students. Nicole has over 5 years working in the Education Industry with experience educating Grade 4 up to Grade 11. She is deeply committed to nurturing students in an environment where they learn because they want to, not because they have to. Nicole is a registered member of the Ontario College of Teachers.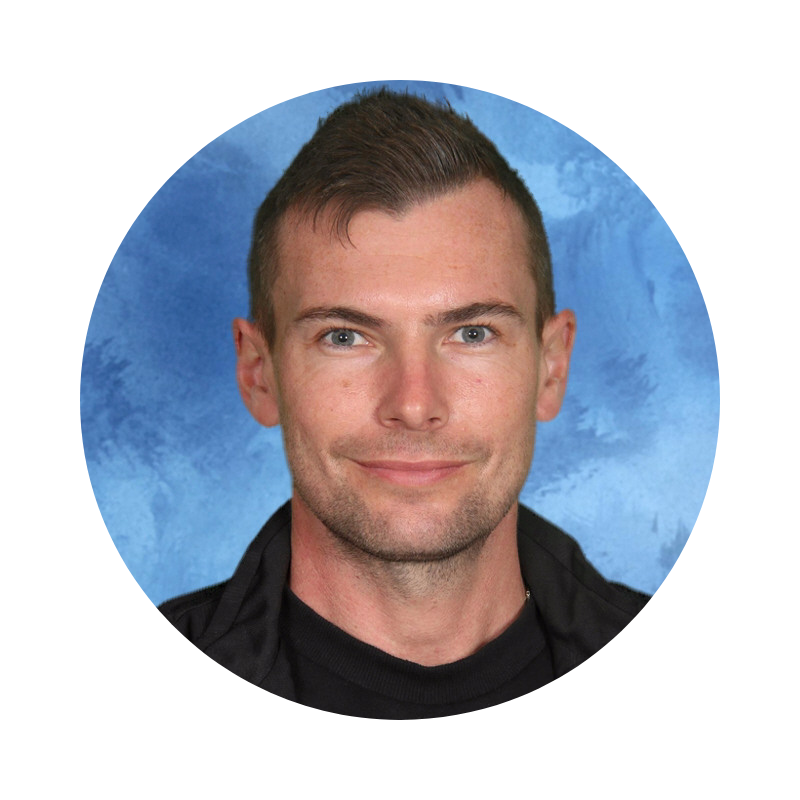 Tyler McDermid graduated with a Bachelors of Health and Physical Education from Laurentian University. He pursued and completed his Masters of Education at Griffith University located on the Gold Coast, Australia. Tyler believes in an integrated approach to learning and has achieved positive results in response to his pedagogy. Teaching a curriculum that emulates relevance is a priority within his philosophy. Cross-curricular learning, inquiry based teaching practices and the growing success ideology has become the mediums for student success as it accurately reflects life outside the classroom. Tyler
is a registered member of the Ontario College of Teachers.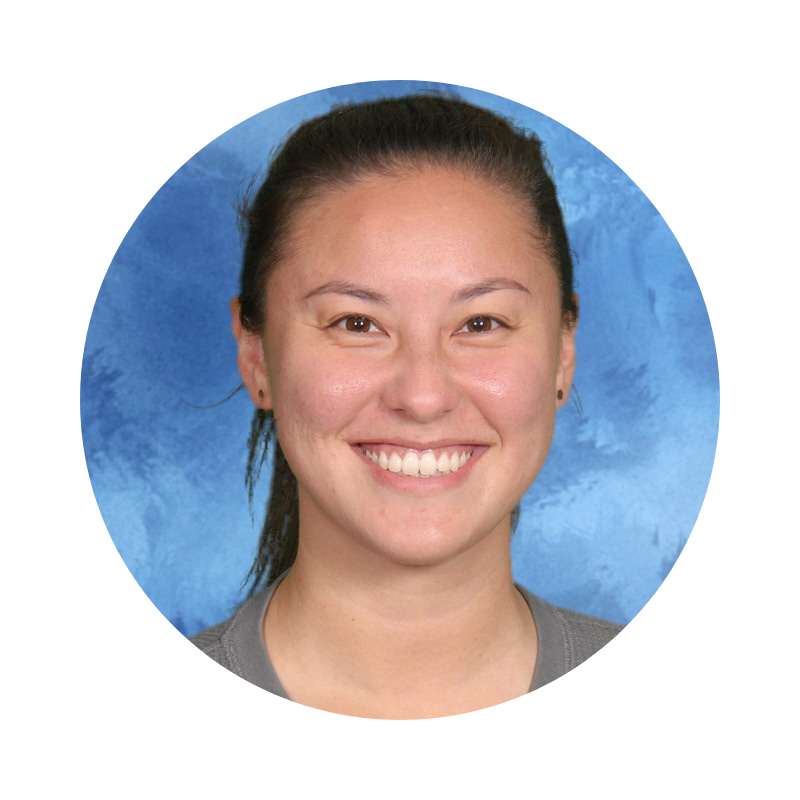 women's hockey director &
secondary teacher
Kelly is a High Performance 1 certified coach and an active member in the OWHA High Performance Development program at the U16 and U18 levels. She graduated from the University of Maine with a degree in Secondary Education. She is a former student-athlete who played NCAA Division I Hockey for the Maine Black Bears and played professionally in the National Women's Hockey League for the Buffalo Beauts. Kelly's educational pedagogy is founded on the use of various instructional strategies and diverse means of assessment in order to provide optimal learning opportunities for her students. Not only does she emphasize the value of education, but she also creates an environment that fosters character development. She is excited to have the opportunity to work with both elementary and secondary students to help them achieve their goals. Kelly is a registered member of the Ontario College of Teachers.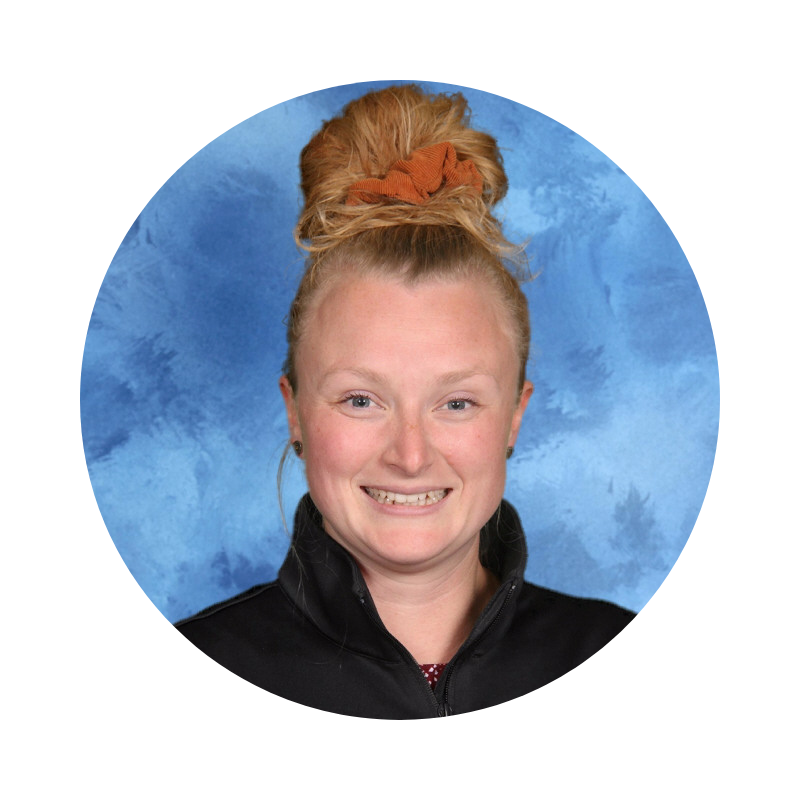 Women's Lacrosse coach &
secondary teacher
Taylor has been involved in Lacrosse for over 15 years, during which time she won multiple provincial and national championships and had the opportunity to take on leadership roles with many of her teams. Within the classroom, her goal is to create a positive learning environment that encourages students to take ownership of their learning while developing the necessary skills to promote success in post secondary opportunities. From a coaching standpoint, she works to develop well rounded athletes that will build up the Lacrosse IQ to allow them to bring creativity to the field. Taylor serves a teaching and coaching role at Everest Academy. Taylor is a registered member of the Ontario College of Teachers.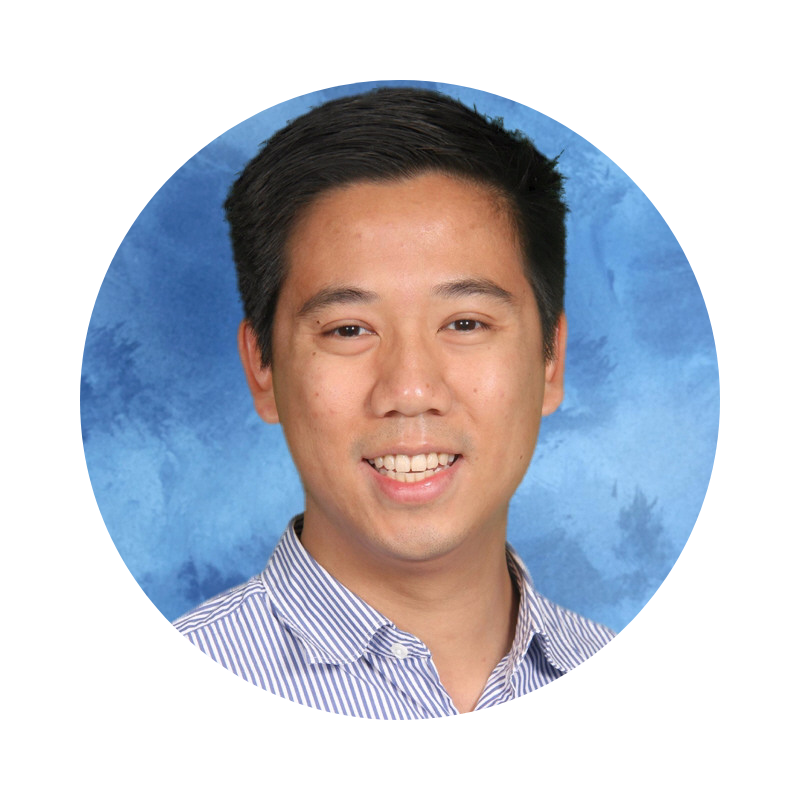 Rothman Ng joins Everest Academy after spending five years teaching in China. He graduated with a double major in mathematics and economics at York University (B.A.) and obtained his Bachelor of Education and Masters of Education at University of Toronto's OISE programs. As an educator, Rothman strongly believes that education is more than just academics.  Having coached and taught student athletes overseas, Rothman believes character development alongside academic growth is integral to any student, especially student athletes. Rothman 
is a registered member of the Ontario College of Teachers.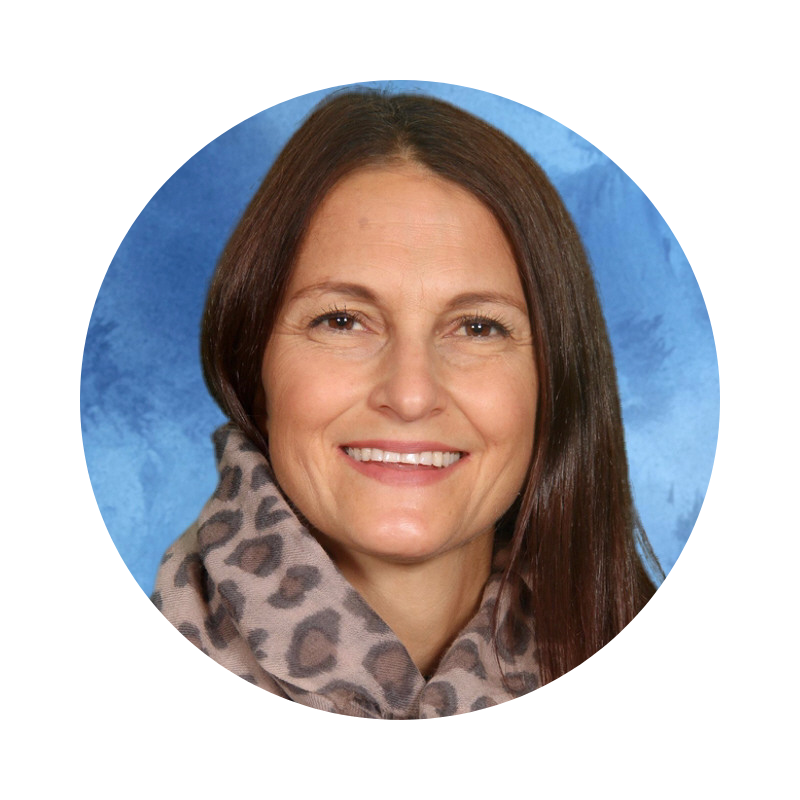 elementary curricular chair &
elementary teacher
Lesley grew up in Toronto in a family surrounded by competitive sports. She graduated from York University with an Hons.BA in Psychology, and a B.Ed. She has had the pleasure of gaining many years of experience in both the public and private teaching sectors, working within the school boards and running a private tutoring business. Her approach to teaching includes teaching to the whole person, where she aspires to bring out the best in each learner by focusing on individual needs, learning styles, and interests. Her goal is to nurture self efficacy and inspire passion for learning, sports, and life itself. Lesley is a life long learner who strives to continually grow as an individual.  She lives in Vaughan with her husband, two teenagers, and dog. Lesley is a registered member of the Ontario College of Teachers.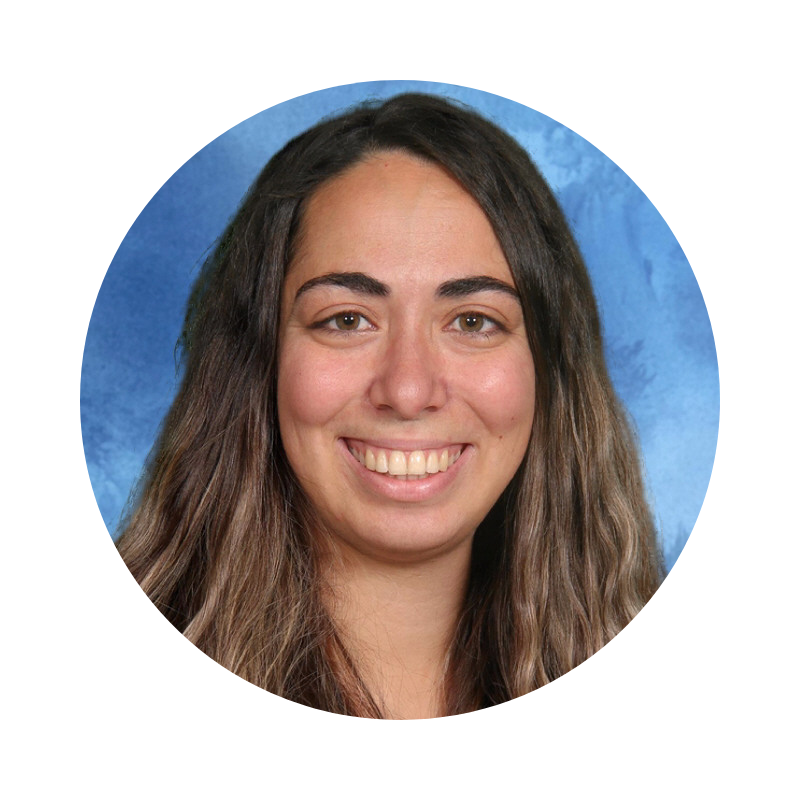 secondary curricular chair &
secondary teacher
Duda Radulovic graduated from Queen's University in 2012 with an Honours B.A. in History and a minor in English. She went on to get her Bachelor of Education in 2013 before heading abroad to teach in the UK and Guatemala for several years. She returned to Canada to complete an MA in History from York University in 2018. Since then, she has been working with student-athletes at Everest Academy where she teaches history, geography, and drama. She emphasizes diversity and reflection in all of her courses. Duda focuses on learner-centered approaches where students investigate guiding questions and develop critical thinking and research skills applicable in the "real world." With her new role as Curricular Chair for Secondary, Duda hopes to collaborate with her colleagues in continuing to improve teaching and learning at Everest. She enjoys discussing her students interests with them and especially hearing about all of their pets – a highlight of online learning was being able to "meet" everyone's furry companions. Hopefully, it'll just be photos from now on! Duda is a registered member of the Ontario College of Teachers.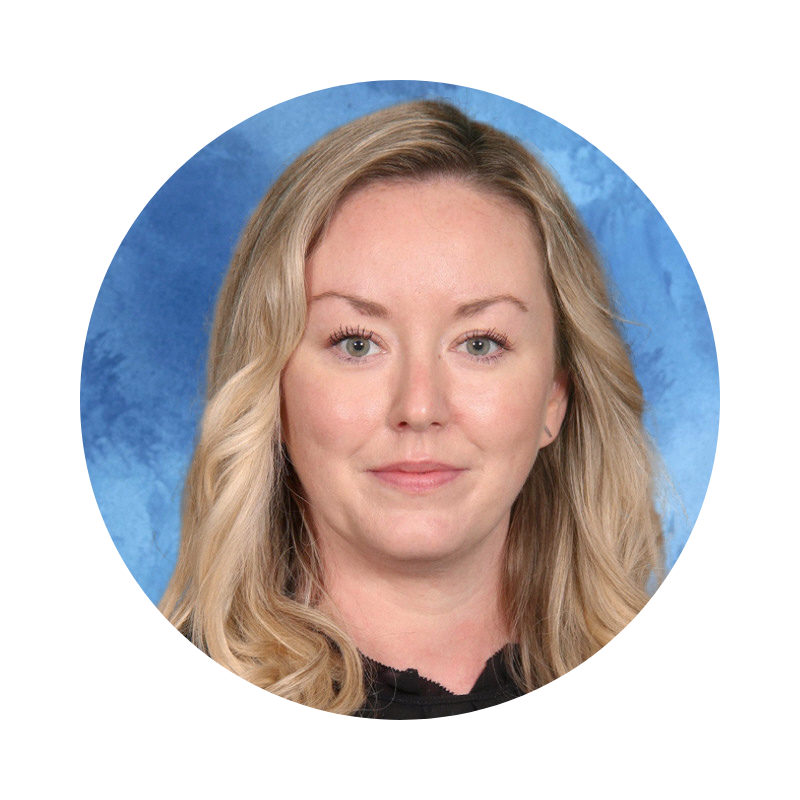 GUIDANCe &
secondary teacher
Krista graduated from York University in 2010 with an Honours B.A. in History with a minor in Social Sciences. During her time at York, she took a quick year break to complete a Law Clerk diploma program at Seneca and worked for a brief period in a law firm. She returned back to her true love, education, and graduated from the University of Toronto with a Bachelor of Education in 2011. She is passionate about history and world studies and spreading that passion at Everest! With a strong emphasis on the development of research and writing skills, she hopes to give students the tools to be successful in their post-secondary experiences. As a new endeavour, Krista is working towards a Guidance Specialist AQ, with Part 1 completed through OISE last year. She brings to Everest a passion for education and a love for sports. You can (hopefully) find her on the golf course in the summer or at a Blue Jays game with her daughter and cheering on her favourite NHL team in the winter! Krista 
is a registered member of the Ontario College of Teachers.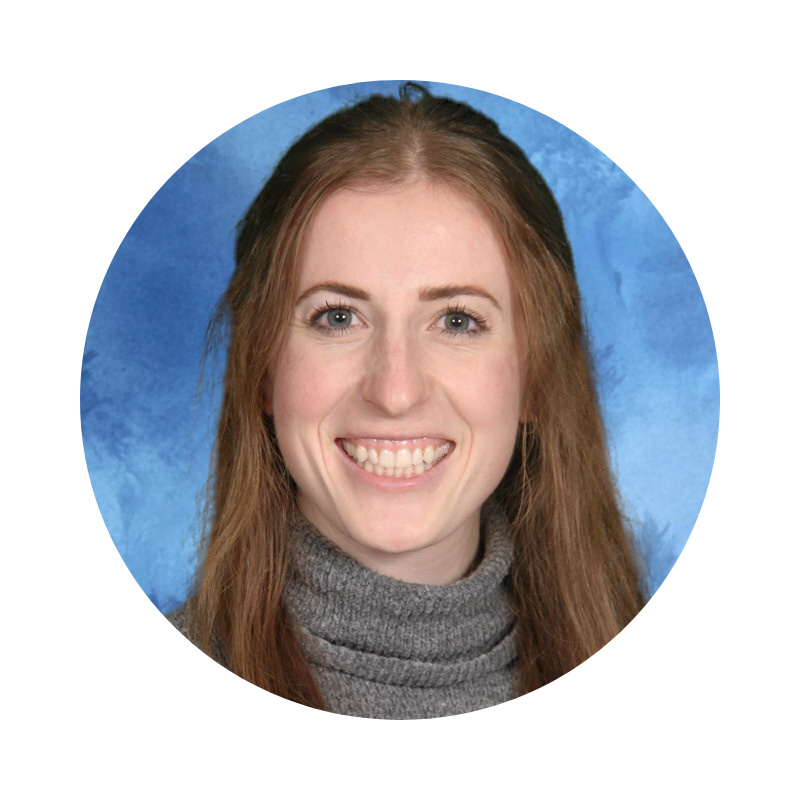 Leanne is no stranger to the challenging schedules of student athletes, as she grew up as a competitive volleyball player. Leanne graduated with a Bachelor of Science Honours with a Specialization in Life Sciences from Queen's University. She had the pleasure of spending her summers working in cancer research with the University Health Network in Toronto. She then went on to complete her dual Bachelor of Education and Masters of Teaching at OISE in 2020. Leanne's classroom is a constructive and collaborative environment where students feel comfortable exploring their own ideas and asking questions. By making learning relevant and challenging, she strives to foster students' curiosity and eagerness for learning biology and chemistry. Leanne is a registered member of the Ontario College of Teachers.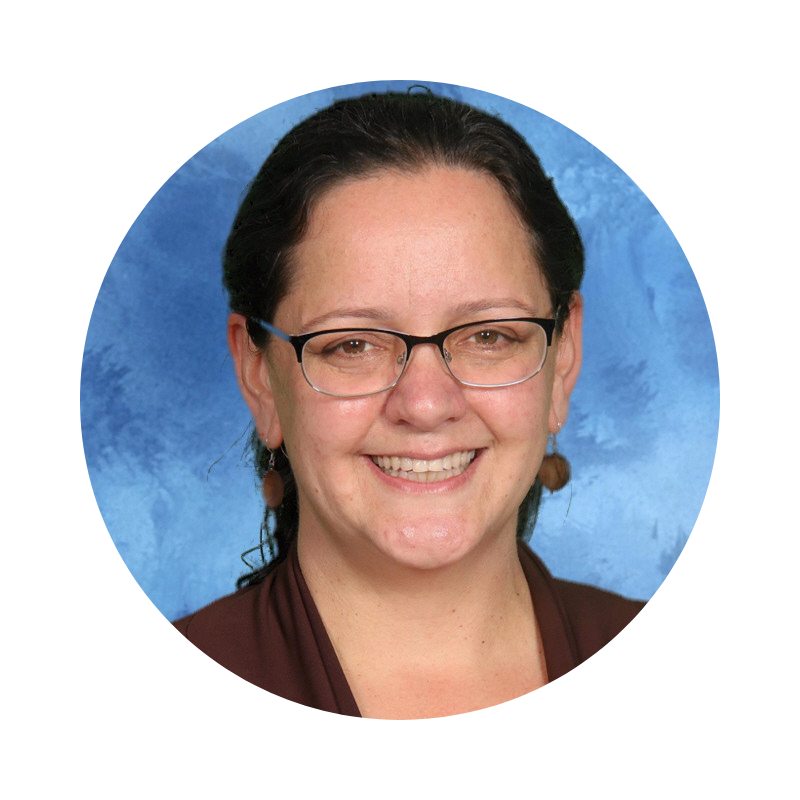 Shannon grew up in the Toronto area and comes from a family of teachers. She has more than 15 years of experience teaching Biology and Life Sciences both internationally and in Canada. She graduated from Vancouver Island University with Bachelor of Biology and Bachelor of Education degrees. She also completed a Masters of Education degree at the University of British Columbia. Shannon taught Biology, Science and Environmental Science internationally for 12 years in South Korea, China, Malaysia and Indonesia. Most recently she taught IB Biology at Mulgrave School in Vancouver for four years. In the classroom, Shannon strives to create a positive and engaging learning environment in which students can achieve their potential and share in the wonder of life's complexities. Shannon is a registered member of the Ontario College of Teachers.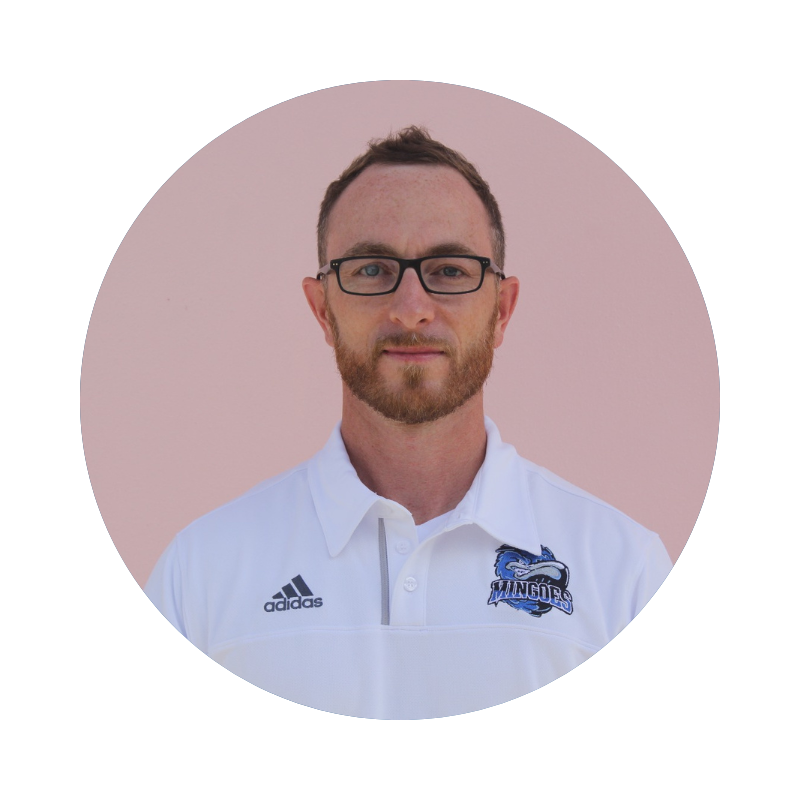 strength & conditioning director
James is a Certified Athletic Therapist, Certified Strength & Conditioning Specialist, holds a Masters Degree in Kinesiology and Health Science and is a Hatha Yoga practitioner. He has worked with top-level athletes in all major sports, blending therapeutics and performance training into a holistic approach to athlete wellness. He has held positions as the Head Athletic Therapist with Vancouver Whitecaps FC (MLS), Halifax Thunderbirds (NLL) as a Head Athletic Trainer in the Blue Jays system (MiLB), a Rehab Coordinator at York University and various therapy, conditioning and sports injury rehab roles, including working as a performance consultant with the University of the Bahamas. He is the creator of novel wellness/lifestyle programming for enhanced athletic performance, is the host of 'Let's chAT: the Official Podcast of WFATT, and has also held teaching and mentorship roles in two Athletic Therapy Certification programs within Ontario and presented at conferences across multiple disciplines. 
strength & conditioning coach
Born and raised in Toronto where he was part of the York Yeomen Rugby club, Barbieri was spotted by Italian selectors while playing for Canada U-19. He made the move to Overmach Parma in 2003 along with older brother Mike. Robert opted for the Azzurri and was quickly called up to the national U-21 squad. His test debut came against Japan in June 2006, and in 2007 Barbieri made the move from Parma to Treviso, playing with Benetton for the rest of his career with the exception of a single season in the English Premiership with Leicester Tigers in 2014-15. He earned 43 caps for Italy, 14 in the Six Nations, and was part of the 2011 World Cup squad after missing the 2007 event with injury. Barbieri would play just one test against Canada, a 25-16 victory at BMO Field in his native Toronto in June 2012. His last test appearance came against Scotland in June 2017. After a 16-year professional career as a rugby player, Robert now looks to utilize the training and skills acquired to pass on to other athletes. Robert understands what it takes to perform at a high level, and his professional experience is a key fundamental tool in his training regiments. His programs are not theoretical. This is hands on training from a former professional that will help elevate your fitness to the next level.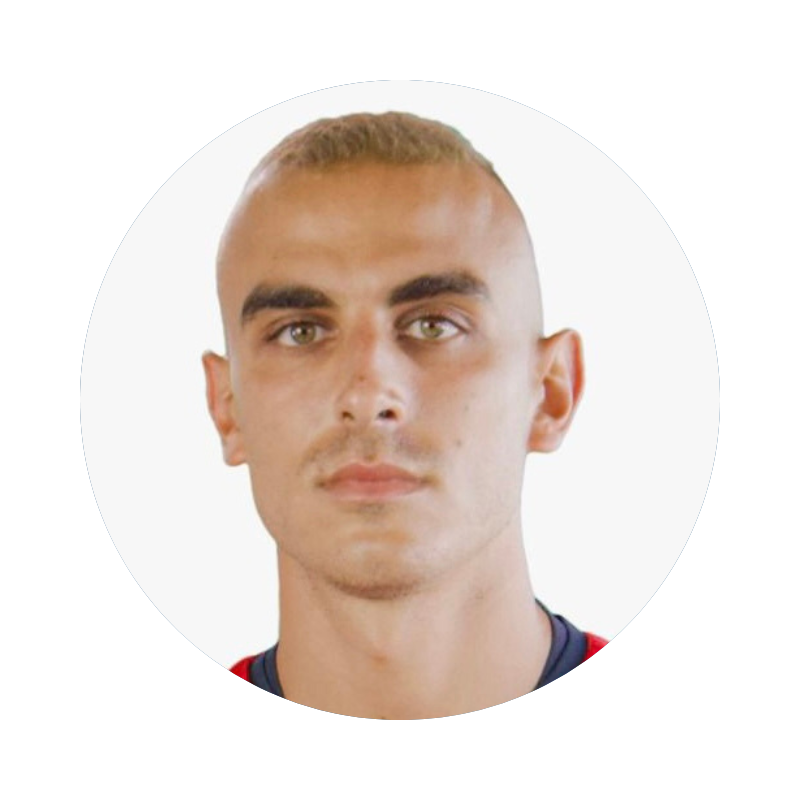 strength & conditioning coach
Matthew is a former professional soccer athlete, who is a Certified Strength and Conditioning Specialist, with an Applied Specialization in Mindfulness Meditation. Matthew's passion for optimal performance in his professional playing career drove him to explore performance in more than just a physical way. With a focus on growth and a healthier approach to sport and life, aims to maximize the potential of every human in body, mind, and heart.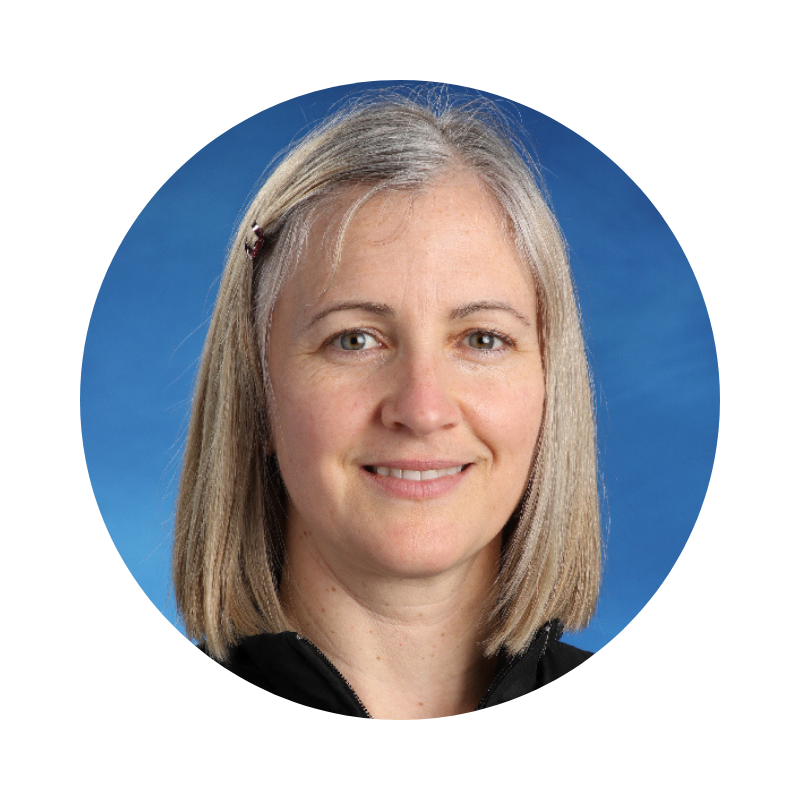 REGISTERED KINESIOLOGIST


athletic therapist & wellness coach
Jen is a Registered Kinesiologist, Certified Athletic Therapist, and Registered Yoga Teacher. Jen is the AT with the Pickering Panthers Junior A Hockey Club and AT with the Junior Men's team with Field Hockey Canada. Jen has worked with the Toronto Argonauts, our Men's National Field Hockey team, and other Olympians. Jen worked with York University's Track and Field team, winning three national team bronze medals and one national championship. With Field Hockey Canada, she has won numerous international medals and took the Men's Junior team to the World Cup twice. She also travelled with Field Hockey Canada twice to the Men's Pan Am Cup, placing silver both times. Jen has worked with the Stouffville Spirit, winning the OJHL Championship, with the Newmarket Hurricanes, and the Pickering Panthers, National Finalists. With the York Simcoe Express 2000's she won the International Silver Stick, OMHA, and OHL Cup. She was a medical manager at the Toronto Pan Am Games. Jen focuses on re-patterning the body with a big focus on balance and core.  Jen also uses her athletic therapy for manual treatments including soft tissue massage, joint mobilizations, and muscle energy. Yoga links flexibility and mindfulness as a pillar to good health and peak performance!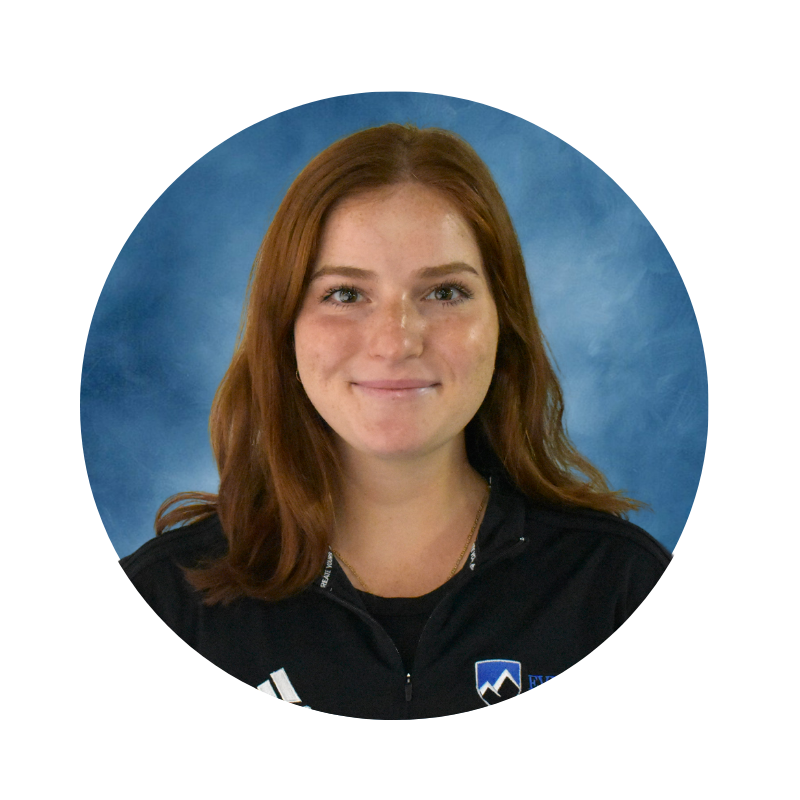 Registered Kinesiologist

STRENGTH & CONDITIONING COACH
Jess is a recent McGill graduate in Bachelors of Science (Kinesiology Honours), Registered Kinesiologist with COKO, and a certified Medical First responder. She has always been passionate about sports, health, and wellness as she was a competitive multi-sport student athlete growing up and aspires to become a sport physiotherapist. Throughout university, Jess was very active within her community to make sports and physical activity accessible for all by working with motionball, a non-for-profit organization, that raises funds and awareness for the Canadian Special Olympics. Jess has also shadowed with several kinesiologist, athletic therapists, and physiotherapists to gain more experience and is currently assisting Jen Mark at Everest as well as the OJHL Pickering Panthers. Jess is excited to continue to motivate the students to achieve their goals and promote healthy, balanced lifestyles.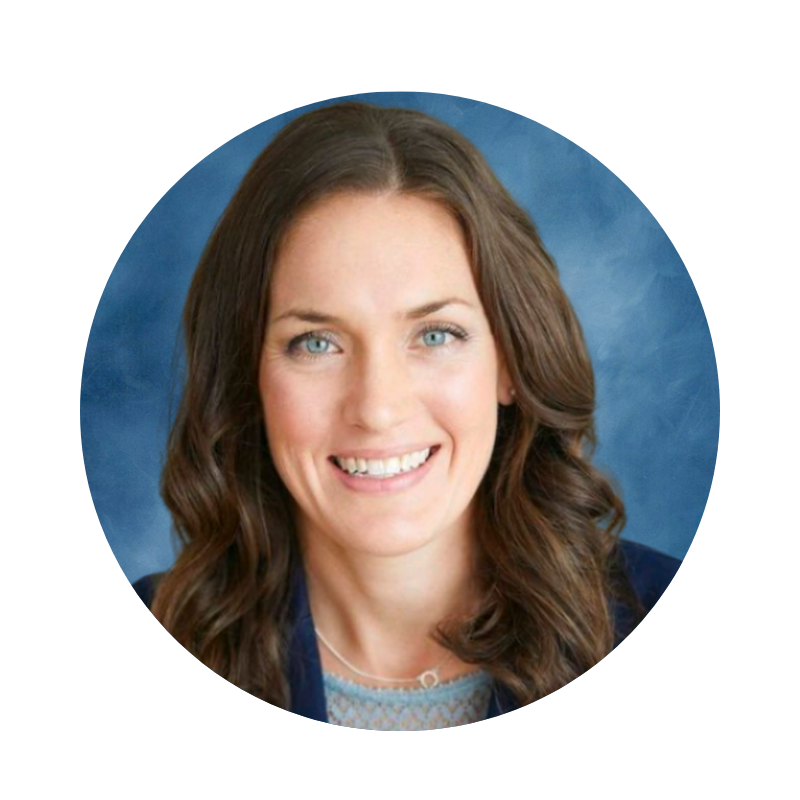 Registered Massage Therapist
Registered Kinesiologist
Certified Athletic Therapist
Julie is a graduate of the Athletic Therapy program at York University. She has a Masters in Kinesiology and is a Registered Kinesiologist and Registered Massage Therapist.  Julie has worked with active individuals of all ages and abilities, and with numerous athletic programs including the Toronto Argonauts, Toronto Rock Lacrosse, Canadian National Women's Lacrosse, and Canadian Accredited Independent Schools athletics. Julie is a strong proponent of a comprehensive approach to rehabilitation that treats the body as a whole rather than as independent conditions of pain, injury, or dysfunction.  Integrating her love of anatomy and exercise science with a global approach to the joints, muscles, and connective tissues of the body, Julie enjoys helping each patient achieve their unique lifestyle, performance, and recovery goals. Julie also brings to the table significant experience in the rehabilitation and management of Sports and Exercise Related Concussion. She implements and advocates for inter-dispilinary concussion management practices that are comprehensive, evidence-based, and individualized to meet the unique needs of each patient. Julie is thrilled to join the team at Everest Academy.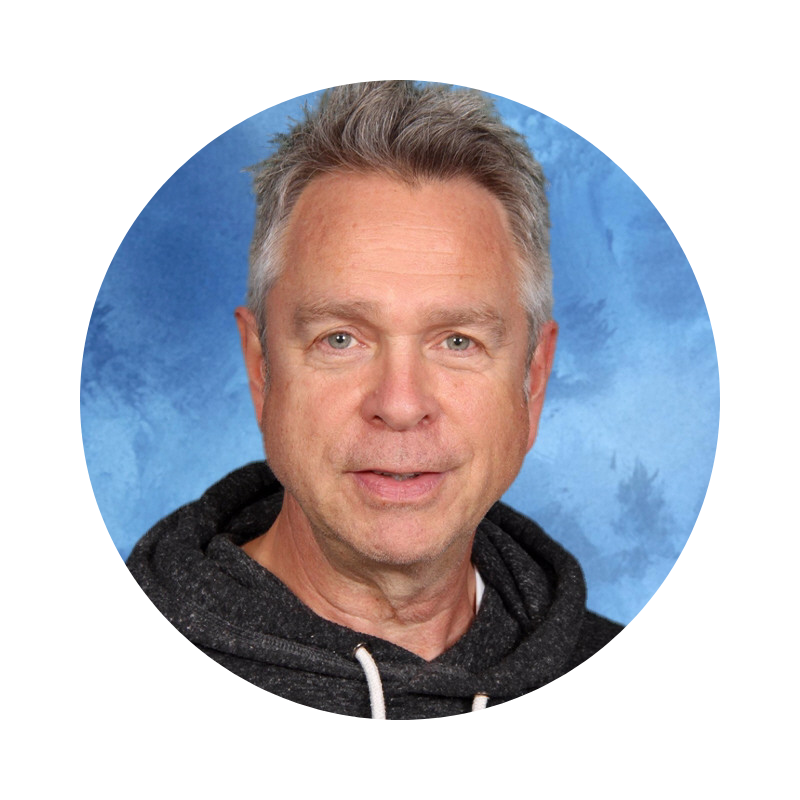 Wellness Chef Andy Muto's relationship with food is a 35-year love story. His passion for fresh, simple, and natural food has been the cornerstone of his career; one that he's shared with people from every walk of life. Based in Toronto and extending to Northern Ontario, across Canada, and into the US. His extensive personal experience as a caregiver for a family member has refined the undisputable correlation between food and the body; more specifically how food supports performance and nourishes recovery. Notably, Andy has spent 10 years alongside NHL alumni and Wellness Mentor Gary Roberts at his High-Performance Program, feeding and educating many of the NHL's top athletes including Connor McDavid, Mark Scheifle, Matthew & Brady Tkachuk, Mike Smith & Stanley Cup Champions Steven Stamkos, Robert Thomas & Phil Kessel.  Andy's work and reputation have also connected him with Pro athletes from the Toronto FC and the NBA, namely NBA Champions, the Cleveland Cavaliers. He has also supported local athletes from the Women's Canadian Olympic Basketball Team, Ontario Women's Hockey Association, Minor Hockey Leagues, Community Basketball and Marathon Runners. Andy continues to uncover foods and their historical connection to people's wellness as individuals and communities…knowing the lessons learned from the past can help us live and feel our very best on the ice, field, court, or in the arena of life.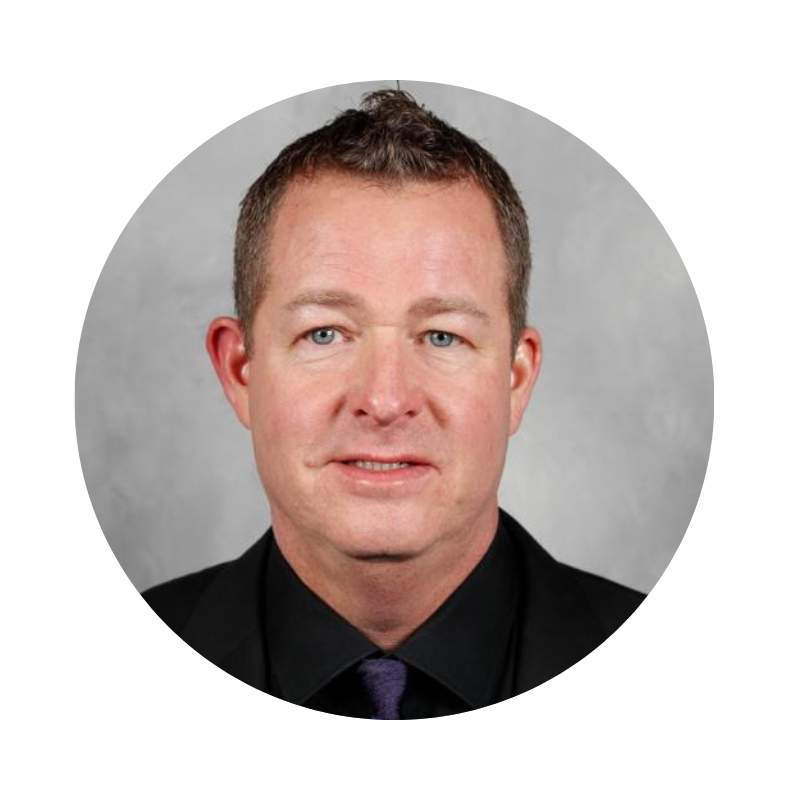 director of hockey operations
Lindsay Hofford joins Everest Academy with more than 30 years of professional Hockey and business experience. He is the Founder & CEO of Pro Hockey Development Group, which was established in 1992. Pro Hockey Development specializes in hockey development for players of all ages. Hofford is also the founder of NASHA Sports Insurance Company, Highlight Sports Inc. and Bahama Ice. Hofford served as the Director of Amateur Scouting for the London Knights (OHL) from 2010 to 2015 the Toronto Maple Leafs (NHL) from 2015 to 2019 and most recently as the Assistant GM of the Arizona Coyotes (NHL). Lindsay also coached for six years in the CHL with the London Knights (OHL) and Lethbridge Hurricanes (WHL). He has worked with over 200 current or former NHL players, including Rick Nash, Brent Seabrook, Auston Matthews, Corey Perry and Mitch Marner. He has won at every level including Championships at the AHL, OHL, WHL, CJHL and Minor Hockey levels. He has an extensive history in coaching, scouting, management and player development. Hofford graduated with political science and sociology degrees from the University of Guelph.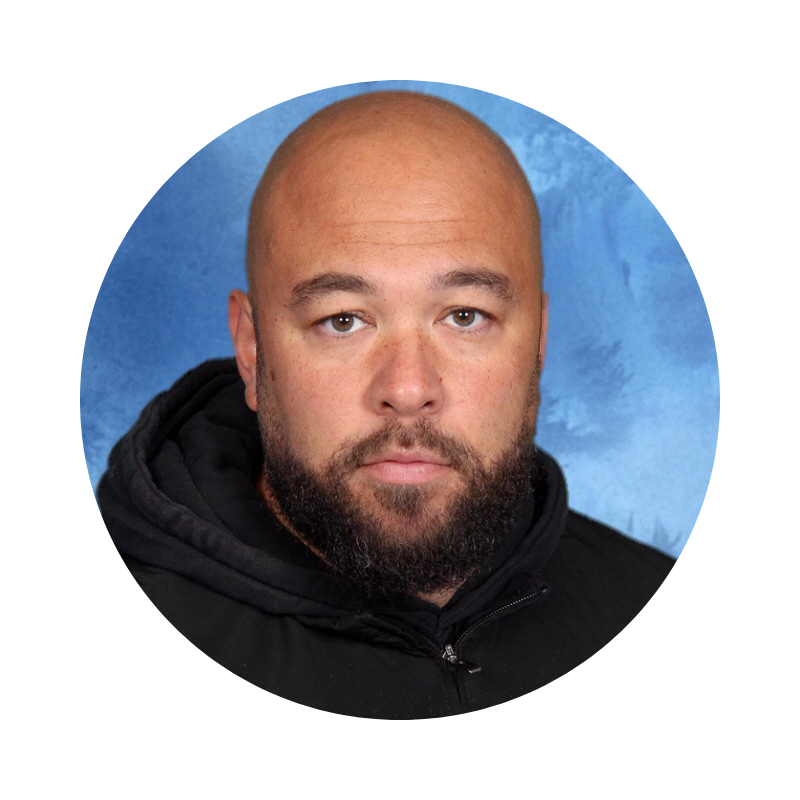 head of player development
Justin Teakle brings 19 years of experience working in Hockey Development Programs to Everest Academy. After four seasons playing in the Ontario Provincial Junior League (OPJL), he transitioned into coaching and coached over 1000 games over a 14 season span. That run included one record setting season with the Cobourg Cougars in 2011, where the team finished with a 38-9-3 record. Since 2005 he has served as the Director and Head Instructor of PassHockey and has served as the Head Instructor and Coach for Pro Hockey since 2013. Most recently, he served as Head Coach and General Manager of the Brampton Admiral (2018 to 2020), as Co-Coach of the Markham Majors 06 AAA team (2019), and in 2020 was named Director of Operation for Can-Ice.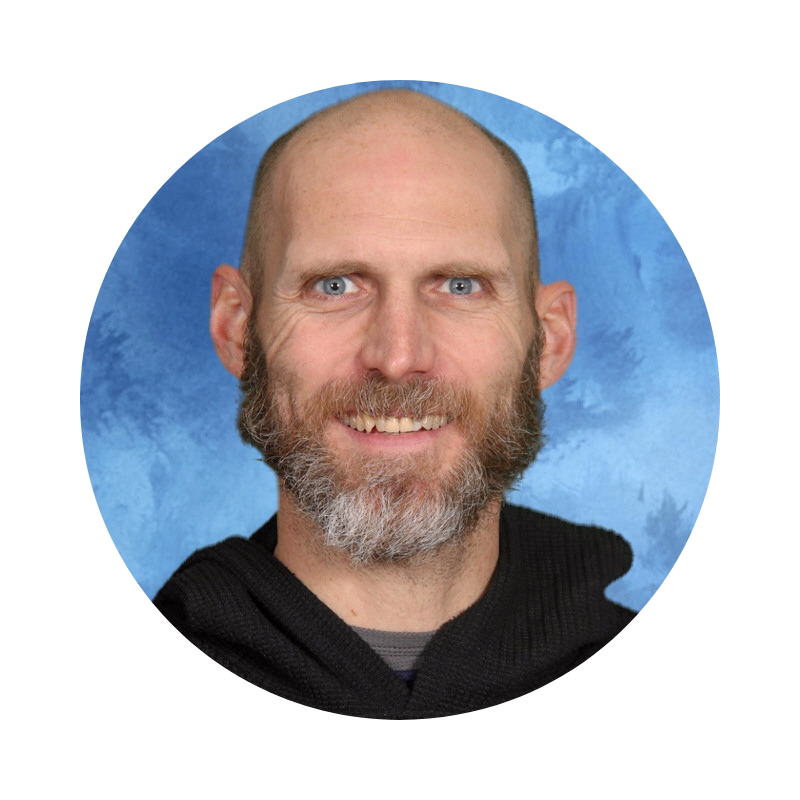 Marc brings eight years coaching and skill development experience with him to Everest Academy. Currently coaching with the Toronto Junior Canadiens organization, Marc spent seven years as the Head Coach of the Don Mills Flyers 2003 program. His achievements with this team were considerable. With a structured plan and a vision to build a premium program, Marc and his DMF players finished the 2018-2019 season winning both the GTHL League and the OHL Cup. They also won an OHF Bantam Championship, and an OHF Peewee Championship. The crowning moment was having 14 of 14 eligible players drafted into the OHL – four 1st round draft picks all in the top 10, including the first, second and fourth overall selections. In addition to the on-ice success of his DMF program and the individual development of his players, Marc has gained many valuable insights into what drives winning, how to achieve the best performance from his players, how to create performance consistency, how to build culture, and what it takes to be successful. These are all assets that Marc has proven lead to a winning formula and Marc is excited to work, share and blend his ideas with all the amazing student athletes and staff that make up the Everest Academy family.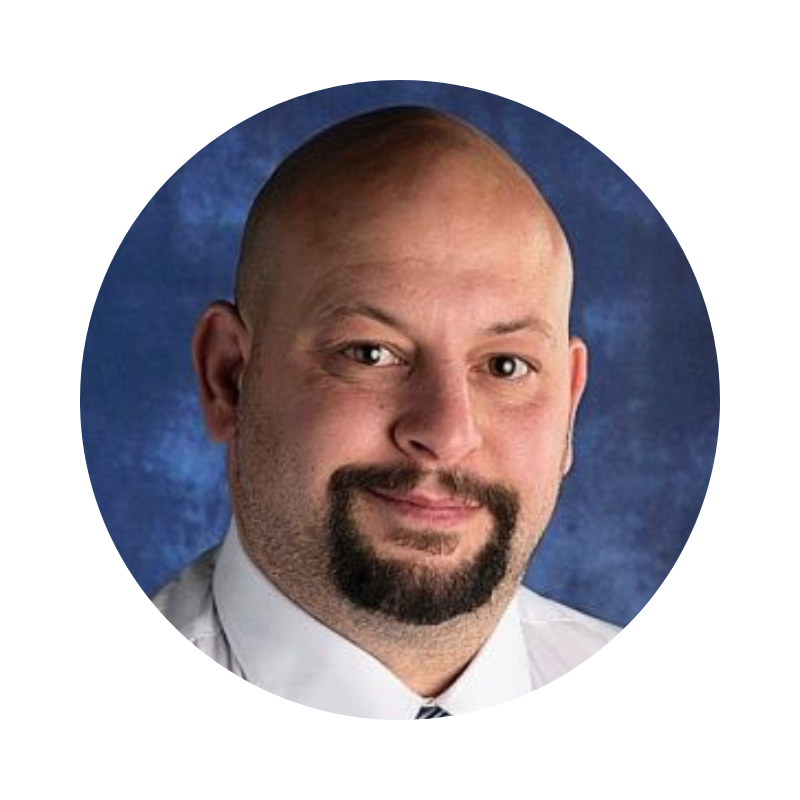 Dave has extensive experience executing skills training for players at the beginner level through to the NHL. Dave began his coaching with the Toronto Marlboros. He went on to coach the Vaughan Kings, the Stouffville Spirit, and the Junior Canadians. He has enjoyed great team and individual successes, winning GTHL championships and Provincial Championships, watching players move on to win scholarships and be drafted. Dave has also been actively involved in spring and summer Hockey coaching training some of the NHL's elite players in the BioSteel Hockey Camp. Dave has also been the Toronto Bulldogs head coach for the prestigious Edmonton Brick tournament for the past 10 years, winning it 5 times. Dave continues to train players of all ages and levels with the mindset of helping each and every player reach their full potential. As a hands-on instructor with a big personality, he gets the most out of his players every time they are on the ice. With a focus on developing the players on and off the ice, he exposes them to the skills required for effective leadership, teamwork, nutrition and off ice strength training. He addresses the mental aspects of being involved in the sport in regards to try outs, wins and losses and overcoming adversity and challenges.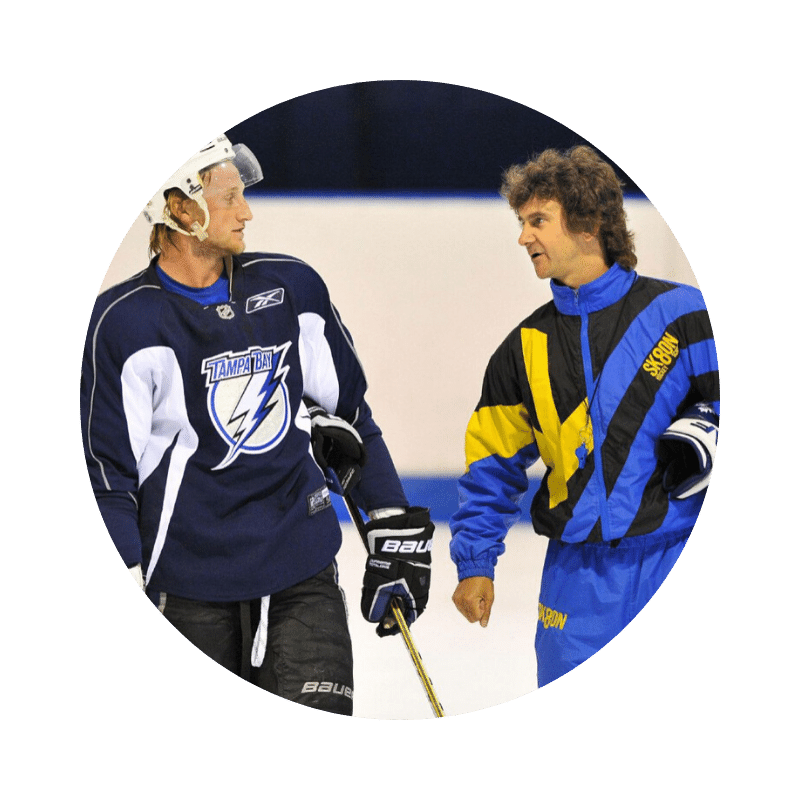 professional skills coaches
Born in Poland, Jari Byrski stopped playing competitive Hockey at a young age, but that hasn't stopped him and son, Matthew, from building Sk8On into a thriving Hockey Academy sought by youth, developing, elite, and professional Hockey players alike. Making the unconventional conventional (students may be asked to stickhandle anything from a golf ball to a puck two times the regular weight through a series of pylons and obstacles) Jari and Sk8On have earned the praise of parents and pros, and current NHLers Steven Stamkos, Brent Burns, Jason Spezza, Alex Pietrangelo, and Eric Staall are just a few who seek out Jari's services every off-season. We are excited to welcome Jari and Matthew to the Everest Academy Team.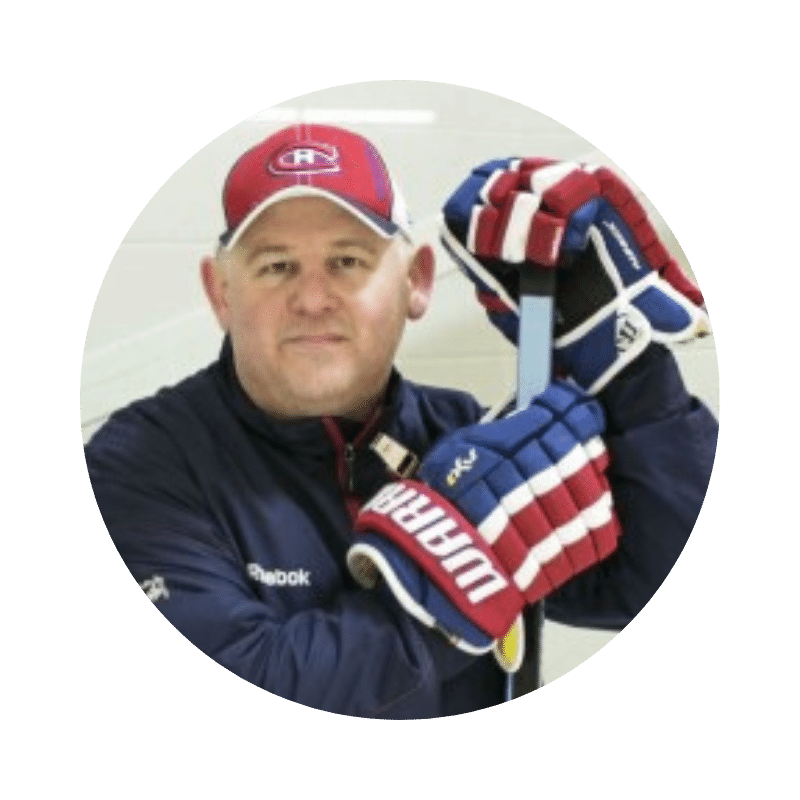 hockey shooting and scoring skills coach
Tim
Turk
 has been an NHL Shooting and Scoring coach for 20 plus years. He's worked with 4 NHL organizations, including the Montreal Canadiens, Tampa Bay Lightning, Carolina Hurricanes, and Arizona Coyotes, and many National Programs such as Sweden, Finland, Latvia, and Russia. Throughout the year, 
Tim
 works with NHL players, but also work with many organizations, Minor Hockey teams, coaches, and players of all ages and levels. He specializes in Hockey Shooting, Passing and Puck Protection, while also teaching the technical aspects and strategies of puck protection and control. His main focus is to enhance individual hockey skills through his organization 
Tim
Turk
 Hockey. We are excited to welcome 
Tim
 to the Everest Academy Team. 
Adam will bring plenty of Hockey experience to the Everest Hockey staff. He was selected by the San Jose Sharks in the 1997 NHL Entry Draft and went on to play professional Hockey for four seasons. In 2002, Adam opened the doors to the Pro Star Hockey School and has been a mainstay in the Vaughan Hockey community ever since, coaching and training players that have gone on to play at the OHL, NCAA, and NHL levels. Adam brings 17 years of AAA GTHL coaching experience and is currently with the Toronto Marlboros U11 team. Some of his teams have gone on to win GTHL, Provincial, and major tournament championships. Adam's knowledge, work ethic and passion for Hockey has been infectious for all of his students and players.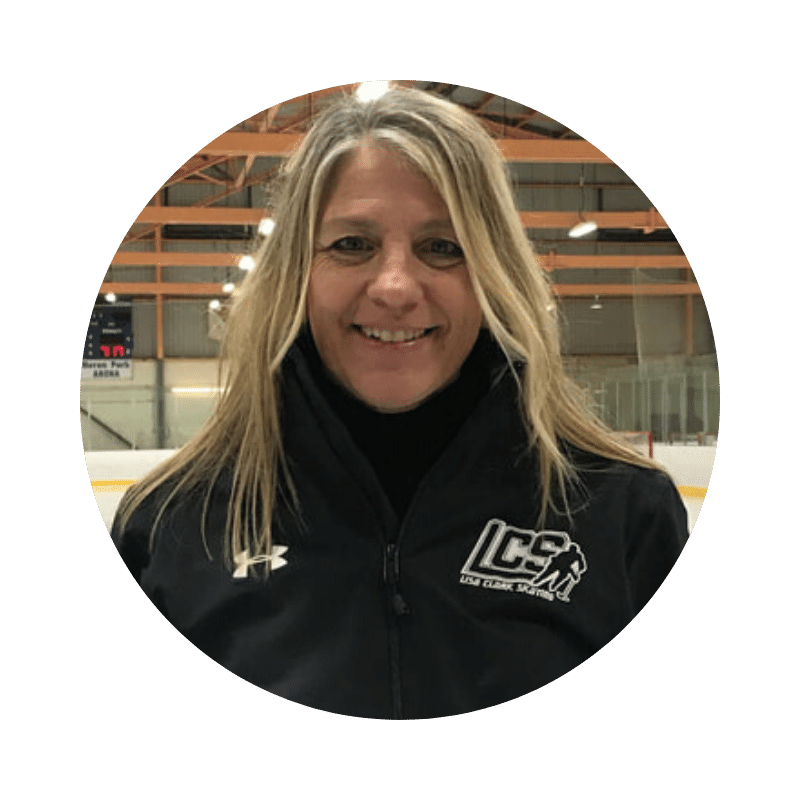 Lisa Clark has been teaching skating for 30 plus years. After a successful career teaching and choreographing figure skating, she's now teaching Hockey players exclusively. Lisa, who resides in Whitby, Ontario currently works with several Hockey teams and has an extensive list of private lesson clients [male and female] in the Toronto and surrounding area. Focusing on teaching the technical side of skating, including working on improving balance and edges and eliminating wasted energy through bad technique, Lisa has great results in improving her clients' confidence level on the ice and as a result, increasing their speed and agility. She leaves no stone unturned in trying to make her clients better skaters and because of this, her clients trust her implicitly. When a player trusts the instructor, they buy in 100% – and Lisa has done that at the highest level over her long career. Teaching is a labour of love for Lisa.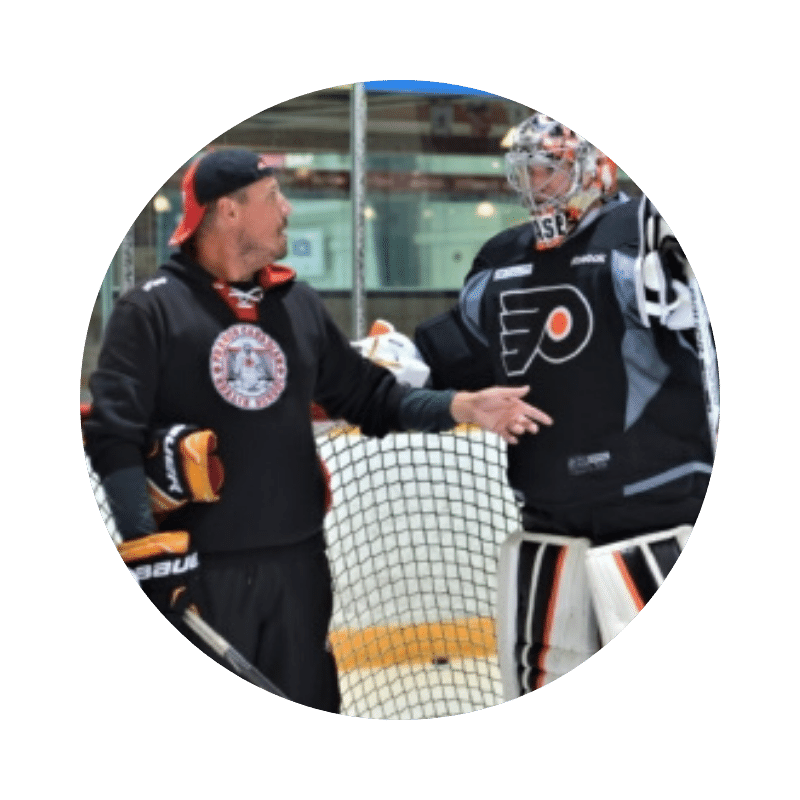 Dave has coached some of the world's most elite goalies in the world throughout the last 20 years. Jordan Binnington, Curtis Joseph, Jamie Storr, Steve Mason and Robb Zepp have all spoken about the difference Dave made in their career.  Dave has spent his entire dedicated to excellence in goaltending from his humble beginnings as a young goalie in Toronto to playing pro in Europe through coaching goalies at the NHL, AHL, OHL and European Pro Levels. Dave's unsurpassed knowledge of the position and proven track record of developing talent for the OHL, NCAA, NHL and European Professional leagues is unrivaled.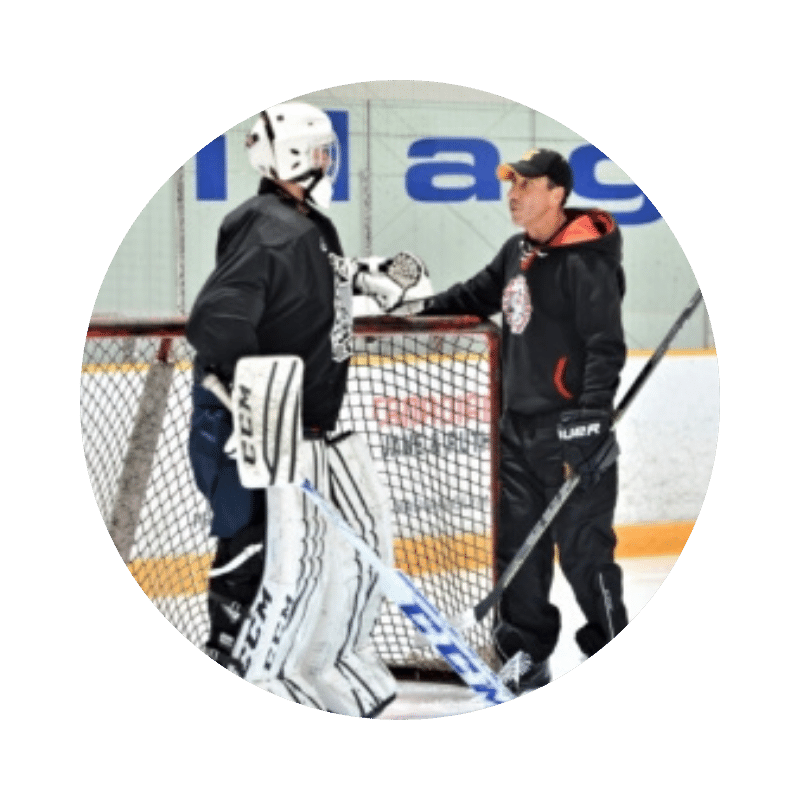 Marco's clients have included numerous NHL stars, CHL stars and European Pros. He has traveled the world and his 20 plus years experience coaching elite level goalies gives FCGS the unique advantage of having two world-class leaders to build the development programs that produce results unlike any other goalie school in the world. Marco is also a fitness expert who understands the physical requirements to play at each level. He also possesses a pro level shooting ability that allows Marco to work with pro goalies on very specific deficiencies.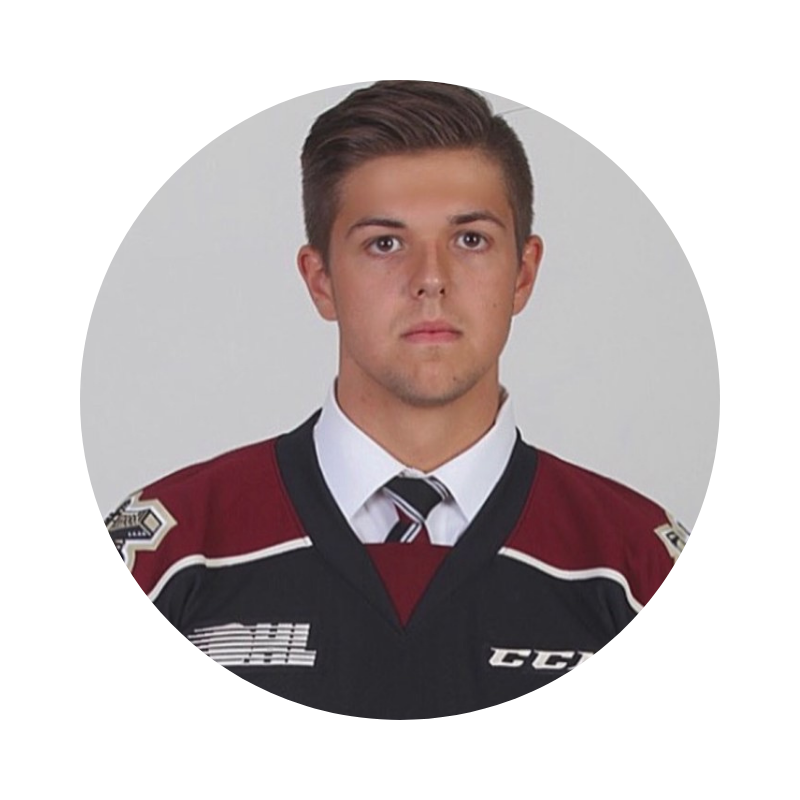 CJ brings 5 years of on-ice skill development and coaching. CJ played 4 seasons in the Ontario Hockey League (OHL). The former 2nd Round Pick played for the Peterborough Petes, Flint Firebirds and the Mississauga Steelheads. While playing for the Flint Firebirds, CJ was awarded the Humanitarian of the Year Award for all his work within the Flint, MI and Genesee County community. He was also nominated for the Dan Snyder Memorial Trophy in 2017 for representing the Flint Firebirds as Humanitarian of the Year. During his time in the OHL he started his own company called 'High Performance Hockey Training.' He trains top up and coming elite hockey players in the GTA area from birth years 2007 to 2013. CJ has also coached numerous spring hockey programs and has won numerous tournaments. CJ is still playing hockey and studying at York University.  CJ is looking forward to working at Everest and being around their phenomenal staff as well as helping these young players reach their fullest potential and strive for their goals.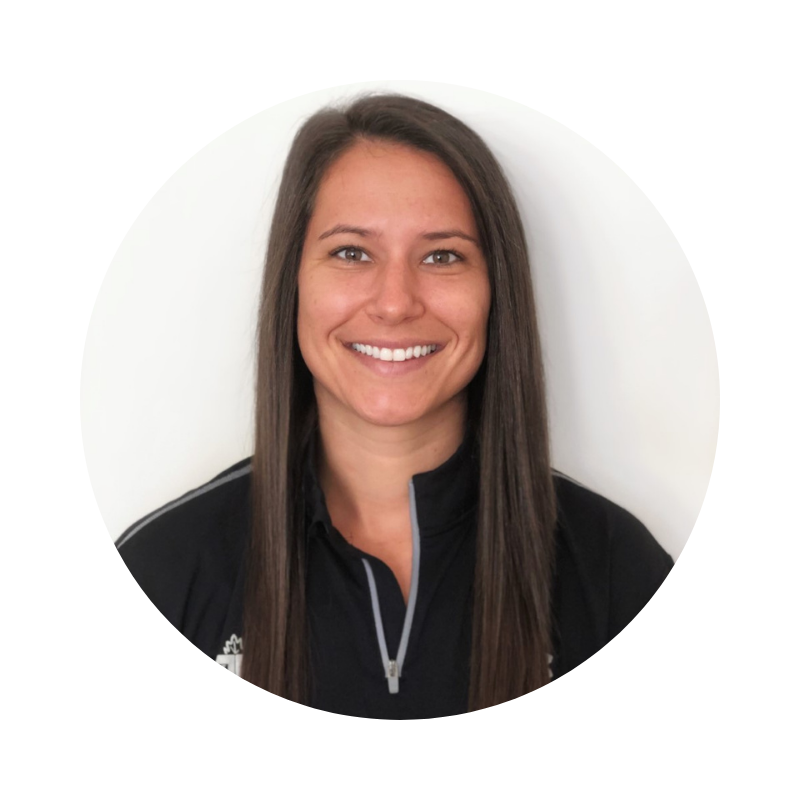 A native of Brampton, Ontario, Julie Allen played NCAA Division I hockey at the University of New Hampshire from 2008-2011. She graduated with a Bachelor of Arts in Social Work from UNH in 2011. After college, Julie continued her playing career in the Canadian Women's Hockey League (CWHL) with the Toronto Furies from 2013-2015. Julie was a member of the 2014 roster that led the Furies to a Clarkson Cup Championship. During the 2020-21 season, Julie was a member of the Toronto Six of the National Women's Hockey League (NWHL). In addition to her playing career, Julie boasts an extensive background in coaching and skill development. Julie has experience as a skill instructor at both Varsity Hockey (Brampton, Ont.) and Journey to Excel (Etobicoke, Ont.). Julie is is in her third year as an assistant coach with the Etobicoke Dolphins Bantam AA team. Julie has worked closely with several teams within the association, and is currently a lead instructor for Etobicoke's on-ice skill development program.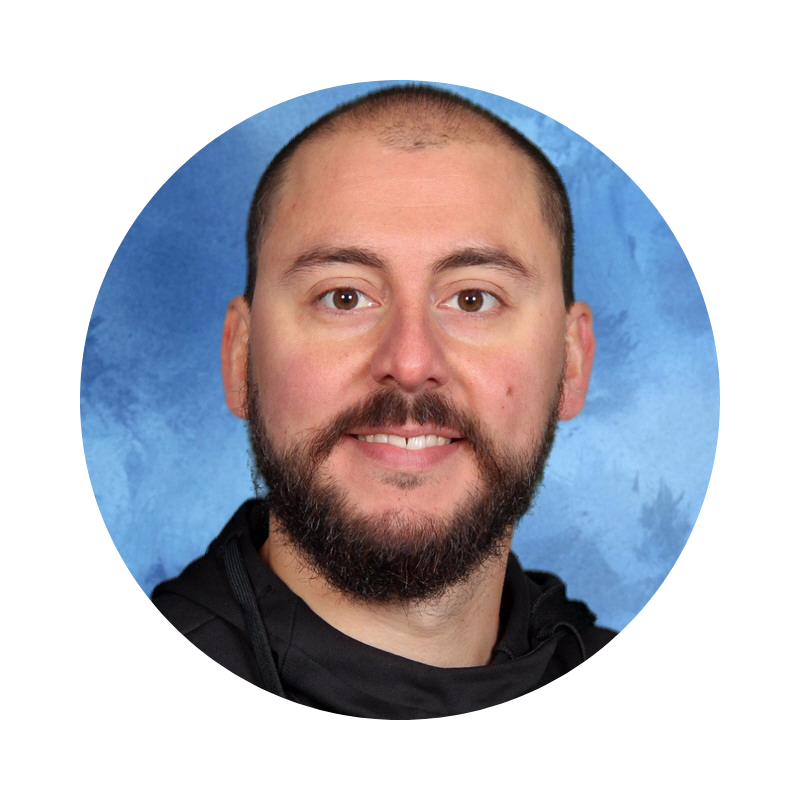 Mathew started off by getting drafted to the Niagara Ice Dogs and playing there for two seasons before playing for Guelph Storm for a year and finishing his over age year in Saginaw with the Spirit. After Mathew's junior career he went to play in the ECHL for three years with, Bakersfield/Cincinnati/Orlando and finally Alaska Aces winning a Kelly Cup championship. Mathew ended up going overseas for three years playing in Austria for the Bolzano Foxes, Manchester Storm and Fife Flyers in the EIHL. Mathew brings a knowledge of offensive abilities and knowing how to teach kids how to score and be prepared for the next step with his experiences he has learned over the years of playing.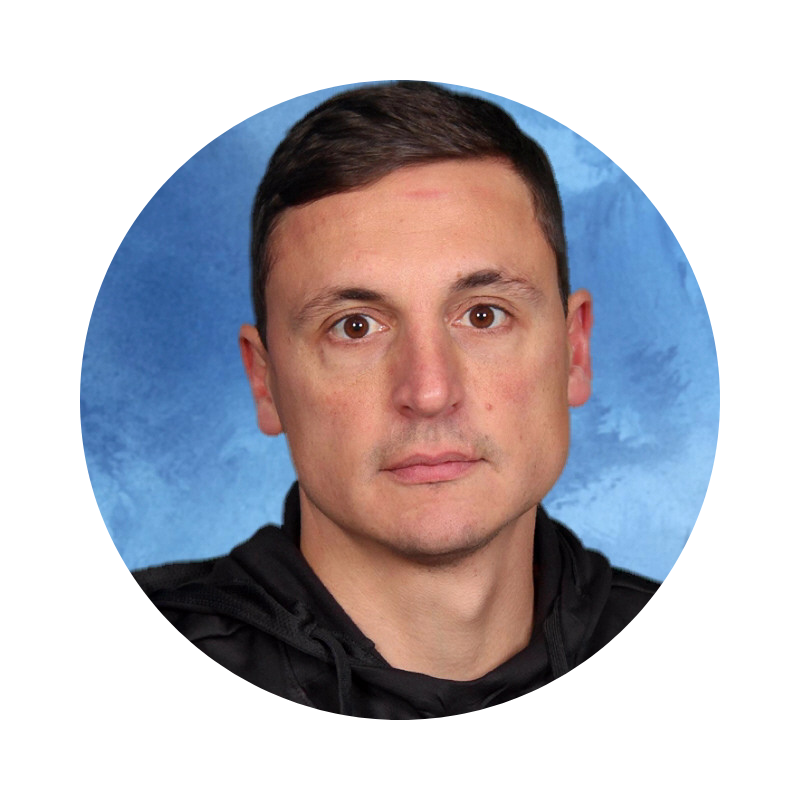 As a former player, Daniel Sisca brings a wealth of hockey knowledge, skill, and experience. Daniel spent his entire minor hockey career in the GTHL, followed by five years in the OHL, where he spent one year as the captain of the Mississauga Ice Dogs and one year as captain of the Sarnia Sting. His professional hockey career began in the ECHL and extended to the AHL and three years in Europe. During his time in the ECHL, Daniel was awarded to the ECHL All-Rookie Team. Daniel has worked with players of all age groups and various skill levels. He brings his firsthand hockey experience and genuine understanding of the game to help players improve their skills and perform at their highest level.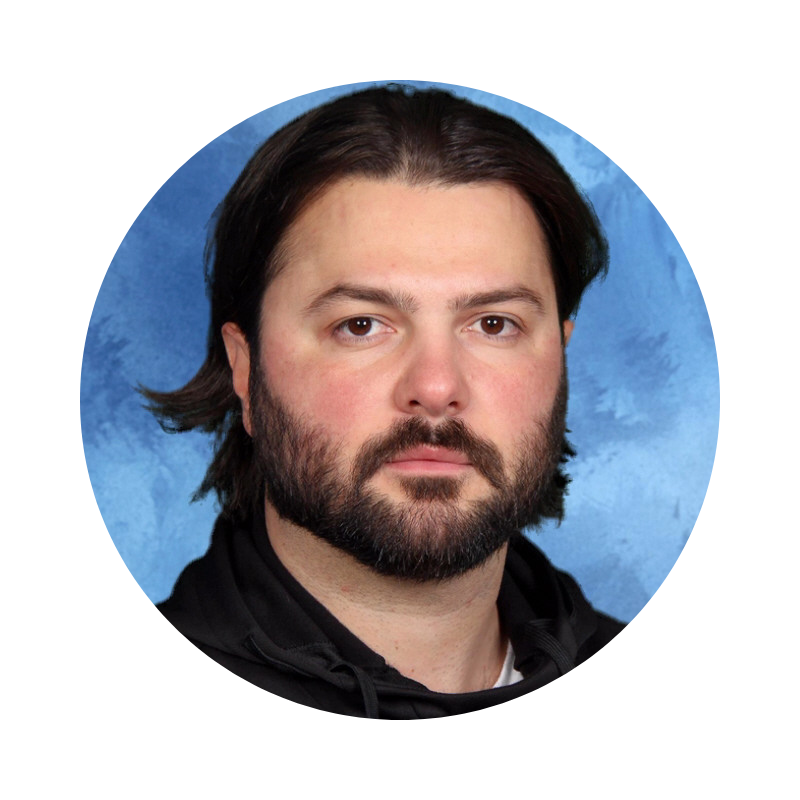 Anthony Nigro is a former first round draft pick of the Guelph Storm of the Ontario Hockey League. He went on to play four seasons split between Guelph and the Ottawa 67's. Anthony was selected by the St. Louis Blues in the 2008 NHL Entry Draft. He then played for their farm team in the AHL for three seasons before heading over to Europe playing a combined 6 seasons in Italy, Switzerland and Denmark. Anthony finished off his pro career in the ECHL playing for the Brampton Beast winning the ECHL Player Of The Week award in the final week of the 2019-2020 season. Anthony has gained valuable knowledge of the game over his 10 year professional playing career at different levels around the world and uses that to help the next generation with their skill development. 
Meghan joins Everest with experience at almost every level of lacrosse. She has been playing for over 10 years. She most recently graduated from Lindenwood University (St. Charles, MO, USA), while playing NCAA Division II lacrosse. Meghan graduated with a Bachelor of Science degree in Exercise Science, where she was a two-year captain during her junior and senior seasons having led her team to a NCAA National Championship in 2021. Prior to Lindenwood, Meghan graduated from Everest Academy. As an alumnus of the school and women's lacrosse program at Everest, she understands what it takes to be a successful student-athlete and the steps it takes to get to the next level.  Meghan hopes to bring all her knowledge of playing NCAA lacrosse to the field while helping the girls to become the best versions of themselves to achieve their goals.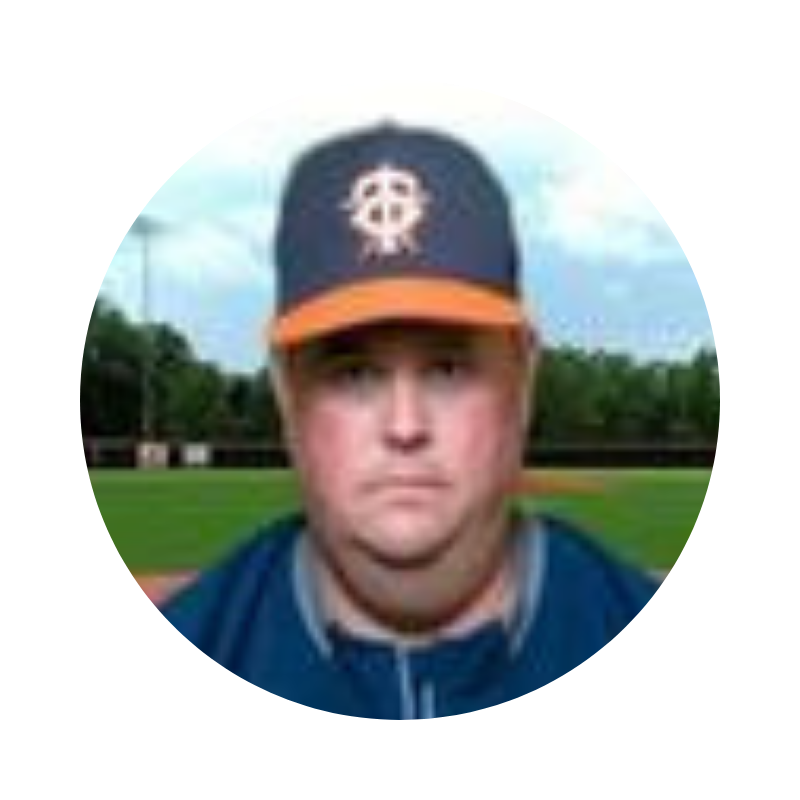 Jason Booth owns The Dugout Baseball and Softball Academy in Vaughan, ON. He has coached and served as the Director of Baseball Operations with Team Ontario (18U) in the Canadian Premier Baseball League since 2012 and has helped place 150+ players in College Baseball. He attended Tiffin University, Ohio (NCAA) from 1999 to 2001 and Goshen College, Indiana (NAIA) from 2001 to 2004. He also served as the Pitching Coach and Recruiting Coordinator for the University of Saint Francis, Indiana (NAIA) for five years and as a Coach with the Oakville Royals in the Premier Baseball League of Ontario from 2009 to 2012.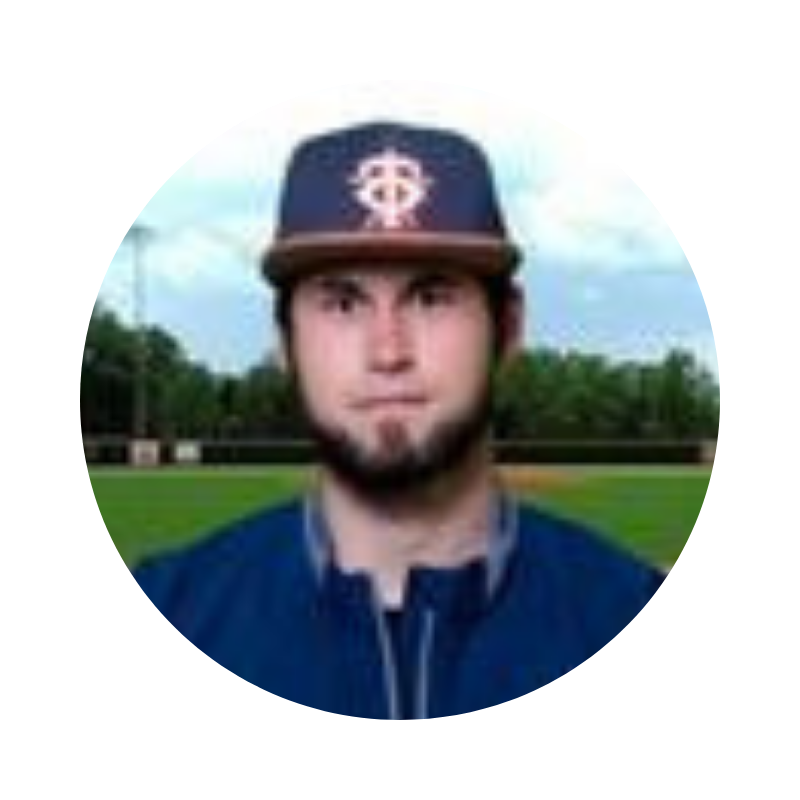 Kyle McKay is a former professional Baseball player and current coach at The Dugout Baseball and Softball Academy in Vaughan, ON. He is also the Head Coach of Team Ontario 16U. Playing for teams in the Frontier, Pecos, and Mount Rainer Pro Baseball Leagues, Kyle also represented Canada at the World Baseball Challenge in 2013, earning a second best tournament ERA of 1.29 and posting strong outings against Team Cuba and Team Japan, two powerhouses in international Baseball. Kyle attended Kaskaskia College (NJCAA), the University of South Carolina Upstate (NCAA DI), and University of Saint Francis, Fort Wayne (NAIA), earning multiple honours and becoming the all-time career ERA holder.