Healthy living is a primary component of our overall student development; regardless of athletic interest. It starts with athlete-specific Strength & Conditioning training up to five days a week in our fully-equipped on-campus private fitness room. Led by our team of training specialists, our programs are structured around the fundamentals of movement mechanics, recovery and regeneration, speed, agility, core stability and explosiveness. Performance testing is performed three times a year to help track and monitor individual progress. Through our online platform, our athletes also measure their progress, nutrition, daily wellness and recovery.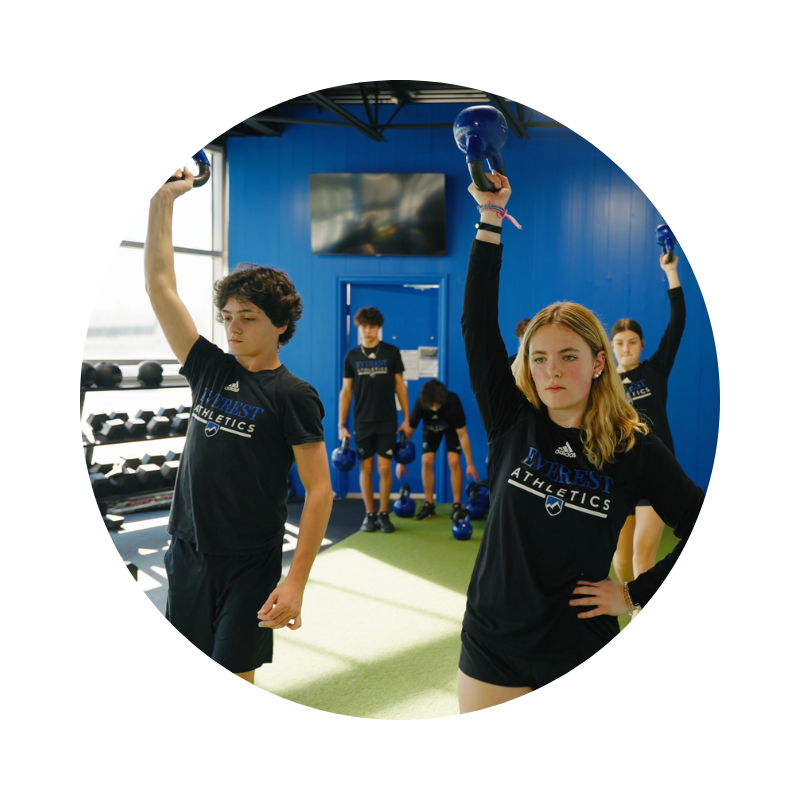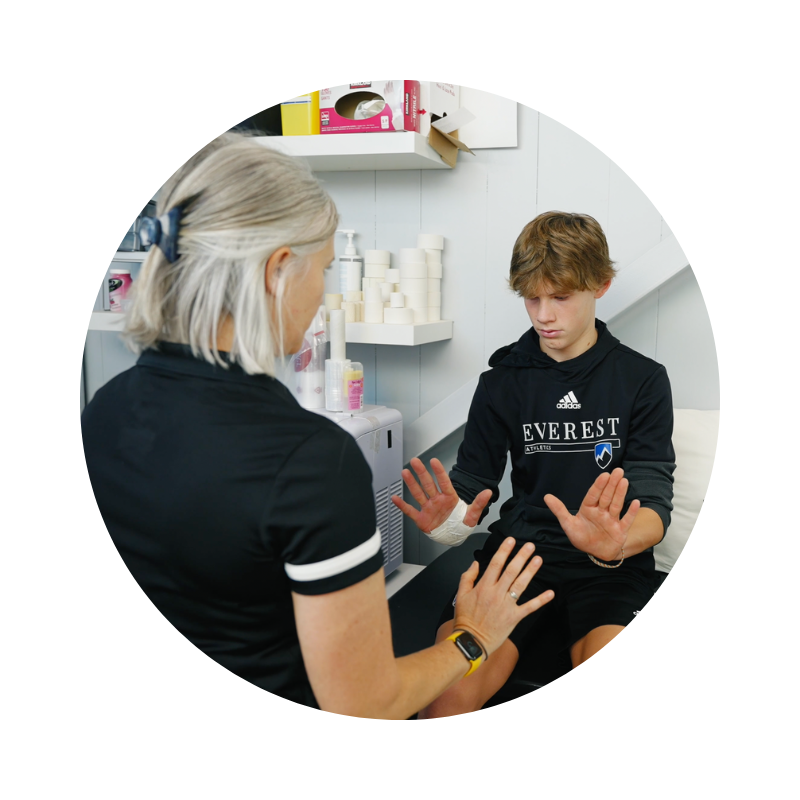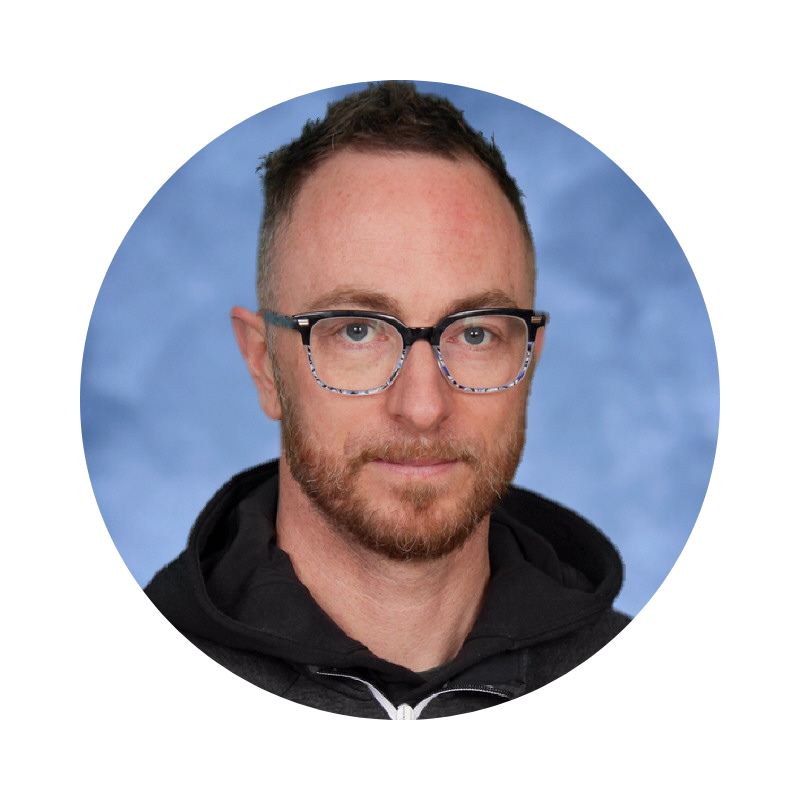 strength & conditioning director
James is a Certified Athletic Therapist, Certified Strength & Conditioning Specialist, holds a Masters Degree in Kinesiology and Health Science and is a Hatha Yoga practitioner. He has worked with top-level athletes in all major sports, blending therapeutics and performance training into a holistic approach to athlete wellness. He has held positions as the Head Athletic Therapist with Vancouver Whitecaps FC (MLS), Halifax Thunderbirds (NLL) as a Head Athletic Trainer in the Blue Jays system (MiLB), a Rehab Coordinator at York University and various therapy, conditioning and sports injury rehab roles, including working as a performance consultant with the University of the Bahamas. He is the creator of novel wellness/lifestyle programming for enhanced athletic performance, is the host of 'Let's chAT: the Official Podcast of WFATT, and has also held teaching and mentorship roles in two Athletic Therapy Certification programs within Ontario and presented at conferences across multiple disciplines. 
strength & conditioning coach
Born and raised in Toronto where he was part of the York Yeomen Rugby club, Barbieri was spotted by Italian selectors while playing for Canada U-19. He made the move to Overmach Parma in 2003 along with older brother Mike. Robert opted for the Azzurri and was quickly called up to the national U-21 squad. His test debut came against Japan in June 2006, and in 2007 Barbieri made the move from Parma to Treviso, playing with Benetton for the rest of his career with the exception of a single season in the English Premiership with Leicester Tigers in 2014-15. He earned 43 caps for Italy, 14 in the Six Nations, and was part of the 2011 World Cup squad after missing the 2007 event with injury. Barbieri would play just one test against Canada, a 25-16 victory at BMO Field in his native Toronto in June 2012. His last test appearance came against Scotland in June 2017. After a 16-year professional career as a rugby player, Robert now looks to utilize the training and skills acquired to pass on to other athletes. Robert understands what it takes to perform at a high level, and his professional experience is a key fundamental tool in his training regiments. His programs are not theoretical. This is hands on training from a former professional that will help elevate your fitness to the next level.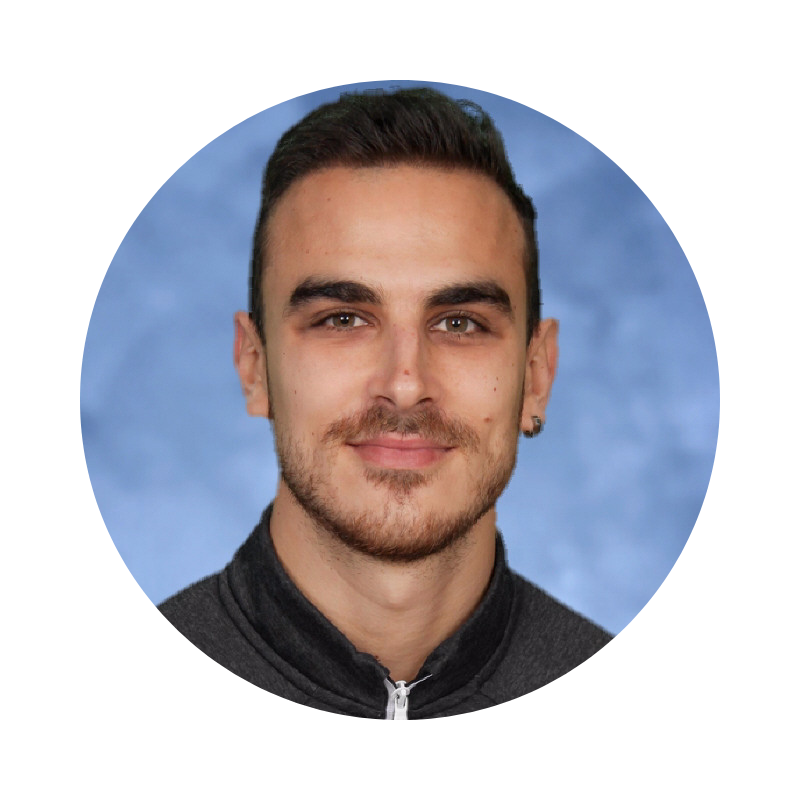 strength & conditioning coach
Matthew is a former professional soccer athlete, who is a Certified Strength and Conditioning Specialist, with an Applied Specialization in Mindfulness Meditation. Matthew's passion for optimal performance in his professional playing career drove him to explore performance in more than just a physical way. With a focus on growth and a healthier approach to sport and life, aims to maximize the potential of every human in body, mind, and heart.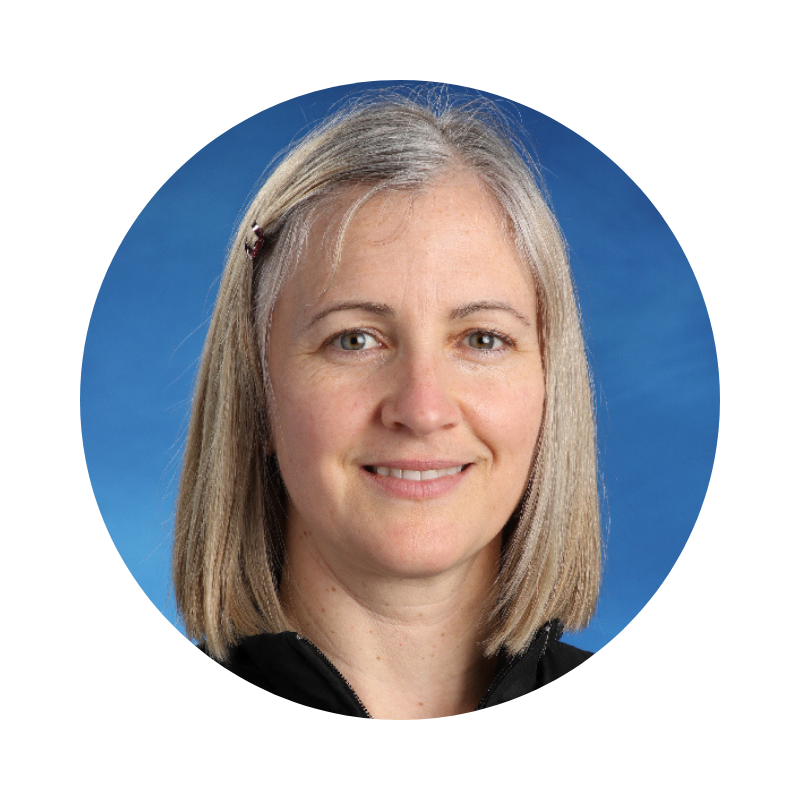 head of health and safety
Jen is a Registered Kinesiologist, Certified Athletic Therapist, and Registered Yoga Teacher. Jen is the AT with the Pickering Panthers Junior A Hockey Club and AT with the Junior Men's team with Field Hockey Canada. Jen has worked with the Toronto Argonauts, our Men's National Field Hockey team, and other Olympians. Jen worked with York University's Track and Field team, winning three national team bronze medals and one national championship. With Field Hockey Canada, she has won numerous international medals and took the Men's Junior team to the World Cup twice. She also travelled with Field Hockey Canada twice to the Men's Pan Am Cup, placing silver both times. Jen has worked with the Stouffville Spirit, winning the OJHL Championship, with the Newmarket Hurricanes, and the Pickering Panthers, National Finalists. With the York Simcoe Express 2000's she won the International Silver Stick, OMHA, and OHL Cup. She was a medical manager at the Toronto Pan Am Games. Jen focuses on re-patterning the body with a big focus on balance and core. Jen also uses her athletic therapy for manual treatments including soft tissue massage, joint mobilizations, and muscle energy. Yoga links flexibility and mindfulness as a pillar to good health and peak performance!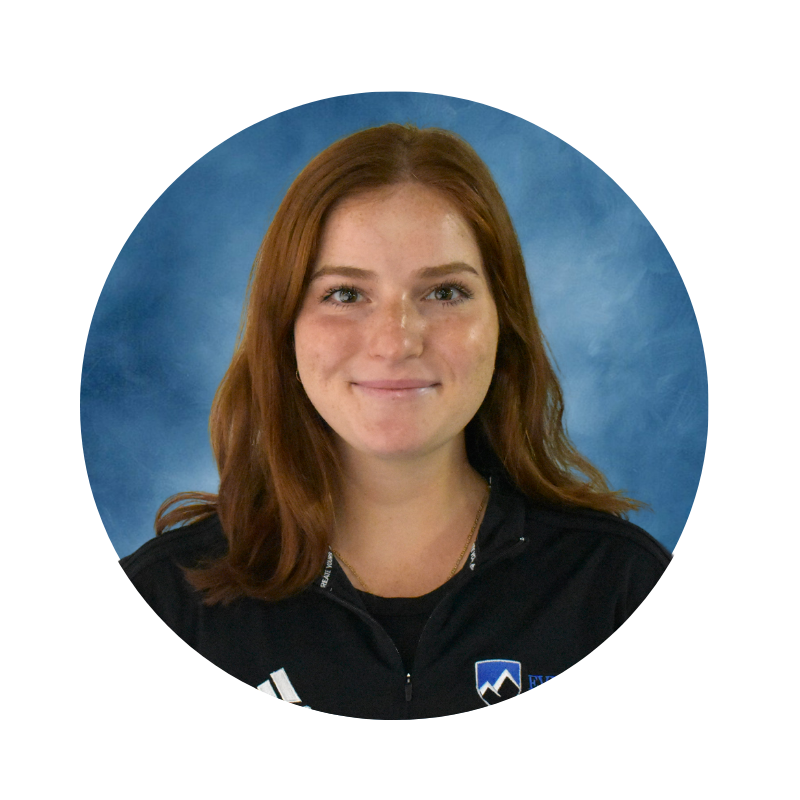 strength & conditioning coach
Jess is a recent McGill graduate in Bachelors of Science (Kinesiology Honours), Registered Kinesiologist with COKO, and a certified Medical First responder. She has always been passionate about sports, health, and wellness as she was a competitive multi-sport student athlete growing up and aspires to become a sport physiotherapist. Throughout university, Jess was very active within her community to make sports and physical activity accessible for all by working with motionball, a non-for-profit organization, that raises funds and awareness for the Canadian Special Olympics. Jess has also shadowed with several kinesiologist, athletic therapists, and physiotherapists to gain more experience and is currently assisting Jen Mark at Everest as well as the OJHL Pickering Panthers. Jess is excited to continue to motivate the students to achieve their goals and promote healthy, balanced lifestyles.