Everest Academy Hockey & Goaltending Skills programs aim to develop complete players with instinctive habits and skill versatility to maximize performance on their rep team. Through an in-depth daily Hockey curriculum that includes customized fitness programs, on and off-ice assessments, video review and more, student-athletes learn and practice fundamental Hockey skills, develop a love for the game, and a willingness to study and master all of its aspects.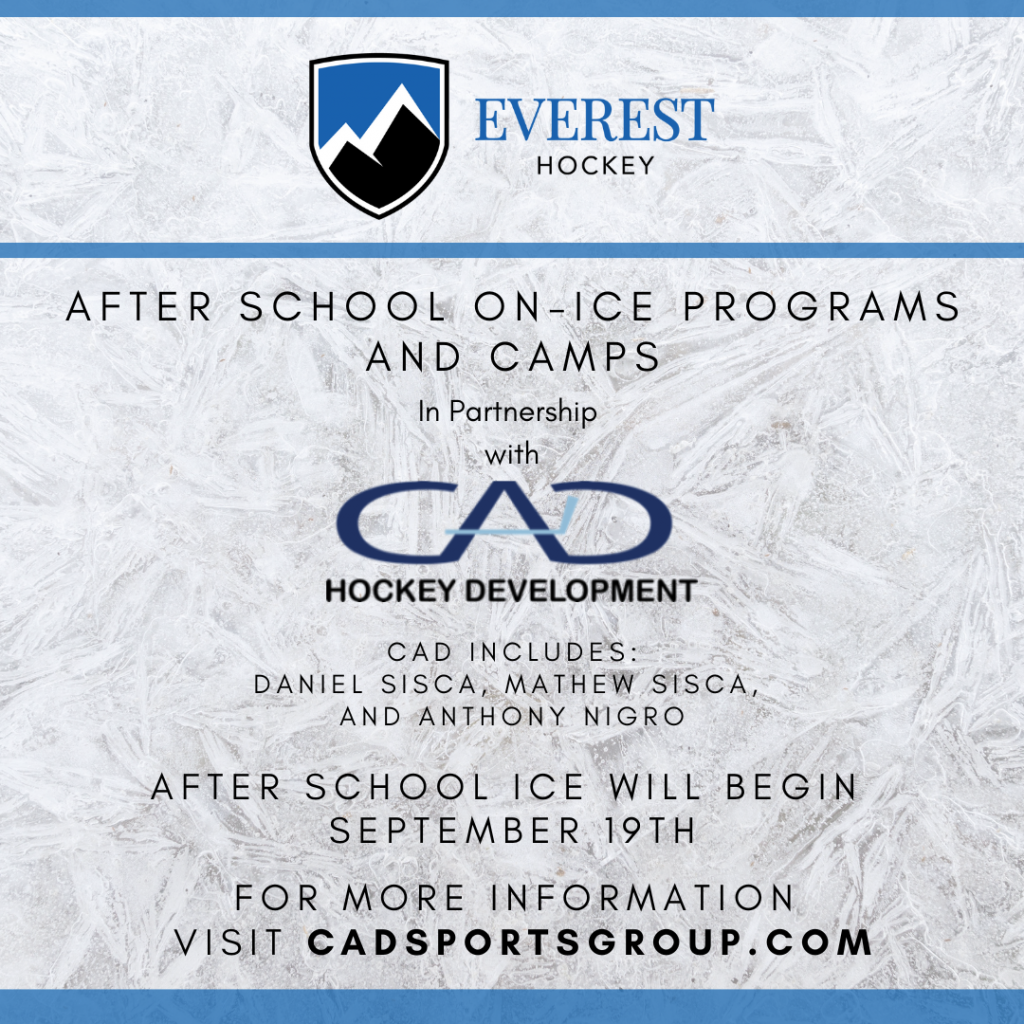 AFTER SCHOOL PROGRAMS & CAMPS
Everest Academy is excited to announce that we have partnered with CAD Hockey Development for our after school on-ice programs & camps!
CAD involves, Daniel Sisca, Mathew Sisca, and Anthony Nigro.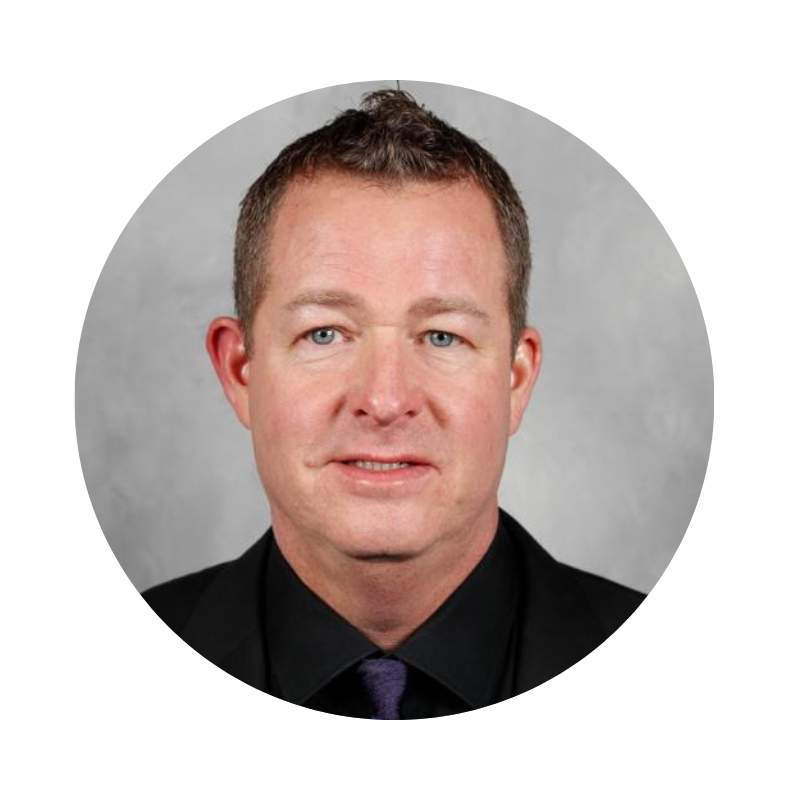 director of hockey operations
Lindsay Hofford joins Everest Academy with more than 30 years of professional Hockey and business experience. He is the Founder & CEO of Pro Hockey Development Group, which was established in 1992. Pro Hockey Development specializes in hockey development for players of all ages. Hofford is also the founder of NASHA Sports Insurance Company, Highlight Sports Inc. and Bahama Ice. Hofford served as the Director of Amateur Scouting for the London Knights (OHL) from 2010 to 2015 the Toronto Maple Leafs (NHL) from 2015 to 2019 and most recently as the Assistant GM of the Arizona Coyotes (NHL). Lindsay also coached for six years in the CHL with the London Knights (OHL) and Lethbridge Hurricanes (WHL). He has worked with over 200 current or former NHL players, including Rick Nash, Brent Seabrook, Auston Matthews, Corey Perry and Mitch Marner. He has won at every level including Championships at the AHL, OHL, WHL, CJHL and Minor Hockey levels. He has an extensive history in coaching, scouting, management and player development. Hofford graduated with political science and sociology degrees from the University of Guelph.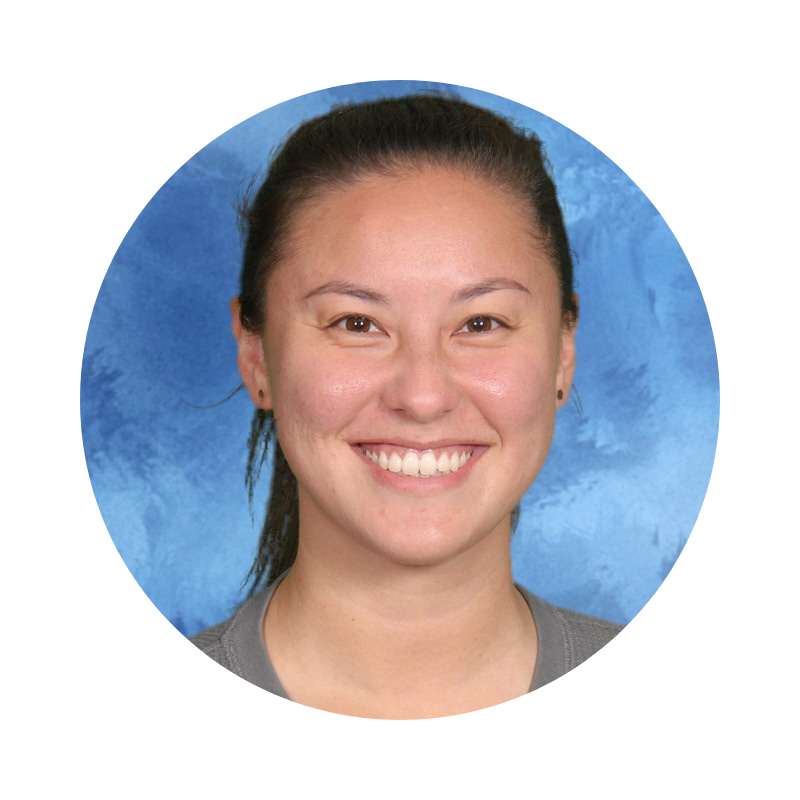 Outside of teaching and serving as the Director of Women's Hockey and an on-ice instructor at Everest Academy, Kelly is currently the head coach of the Etobicoke Dolphins Bantam 'AA' program. Before coaching Bantam, she spent two seasons as assistant coach of the Etobicoke Junior Dolphins of the PWHL. Additionally, Kelly has coached at the 2018 Ontario Summer Games (U16 High Performance) as well as the U18 Canada Winter Games Selection Camp. Most recently, she was on staff with Team Ontario Blue at the 2019 National Women's Under-18 Championships in Manitoba. Prior to coaching, she played professionally in the National Women's Hockey League (NWHL) and Division I for the University of Maine.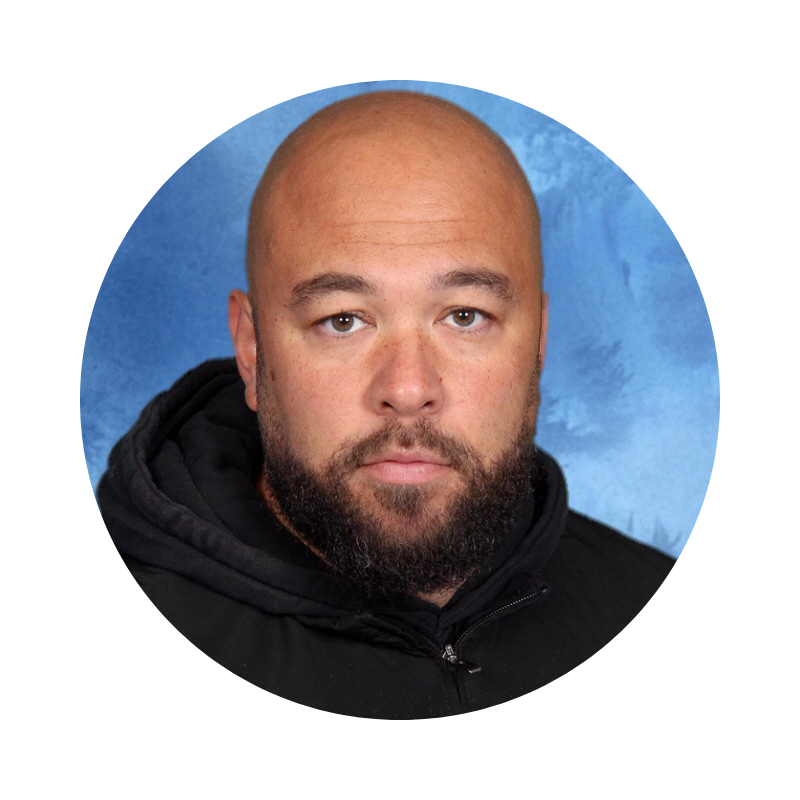 HEAD OF PLAYER DEVELOPMENT​
Justin Teakle brings 19 years of experience working in Hockey Development Programs to Everest Academy. After four seasons playing in the Ontario Provincial Junior League (OPJL), he transitioned into coaching and coached over 1000 games over a 14 season span. That run included one record setting season with the Cobourg Cougars in 2011, where the team finished with a 38-9-3 record. Since 2005 he has served as the Director and Head Instructor of PassHockey and has served as the Head Instructor and Coach for Pro Hockey since 2013. Most recently, he served as Head Coach and General Manager of the Brampton Admiral (2018 to 2020), as Co-Coach of the Markham Majors 06 AAA team (2019), and in 2020 was named Director of Operation for Can-Ice.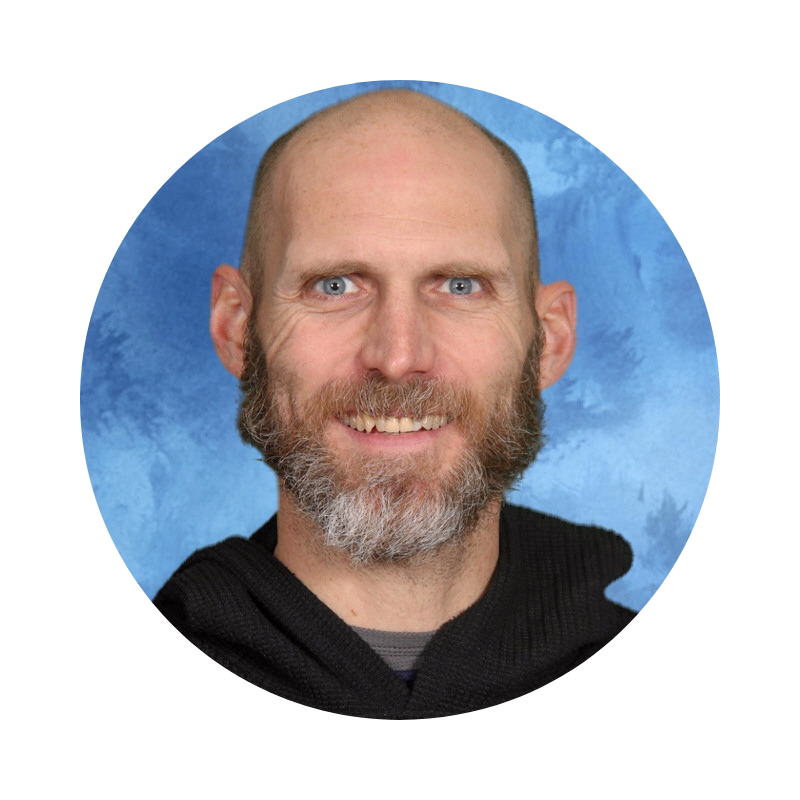 Marc brings eight years coaching and skill development experience with him to Everest Academy. Currently coaching with the Toronto Junior Canadiens organization, Marc spent seven years as the Head Coach of the Don Mills Flyers 2003 program. His achievements with this team were considerable. With a structured plan and a vision to build a premium program, Marc and his DMF players finished the 2018-2019 season winning both the GTHL League and the OHL Cup. They also won an OHF Bantam Championship, and an OHF Peewee Championship. The crowning moment was having 14 of 14 eligible players drafted into the OHL – four 1st round draft picks all in the top 10, including the first, second and fourth overall selections. In addition to the on-ice success of his DMF program and the individual development of his players, Marc has gained many valuable insights into what drives winning, how to achieve the best performance from his players, how to create performance consistency, how to build culture, and what it takes to be successful. These are all assets that Marc has proven lead to a winning formula and Marc is excited to work, share and blend his ideas with all the amazing student athletes and staff that make up the Everest Academy family.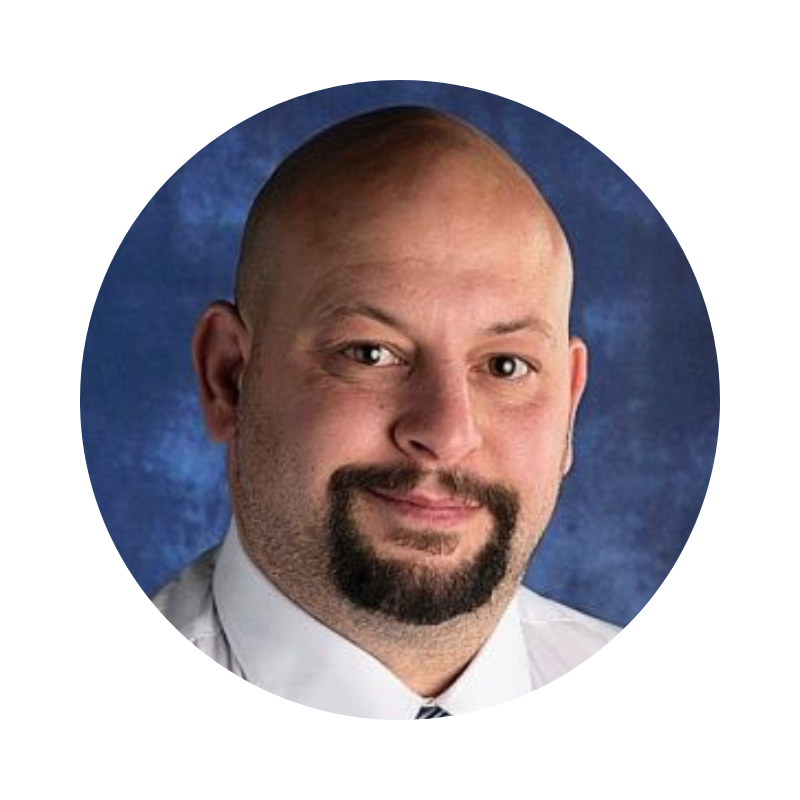 Dave has extensive experience executing skills training for players at the beginner level through to the NHL. Dave began his coaching with the Toronto Marlboros. He went on to coach the Vaughan Kings, the Stouffville Spirit, and the Junior Canadians. He has enjoyed great team and individual successes, winning GTHL championships and Provincial Championships, watching players move on to win scholarships and be drafted. Dave has also been actively involved in spring and summer hockey coaching training some of the NHL's elite players in the BioSteel hockey camp. Dave has also been the Toronto Bulldogs head coach for the prestigious Edmonton Brick tournament for the past 10 years, winning it 5 times. Dave continues to train players of all ages and levels with the mindset of helping each and every player reach their full potential. As a hands-on instructor with a big personality, he gets the most out of his players every time they are on the ice. With a focus on developing the players on and off the ice, he exposes them to the skills required for effective leadership, teamwork, nutrition and off ice strength training. He addresses the mental aspects of being involved in the sport in regards to try outs, wins and losses and overcoming adversity and challenges.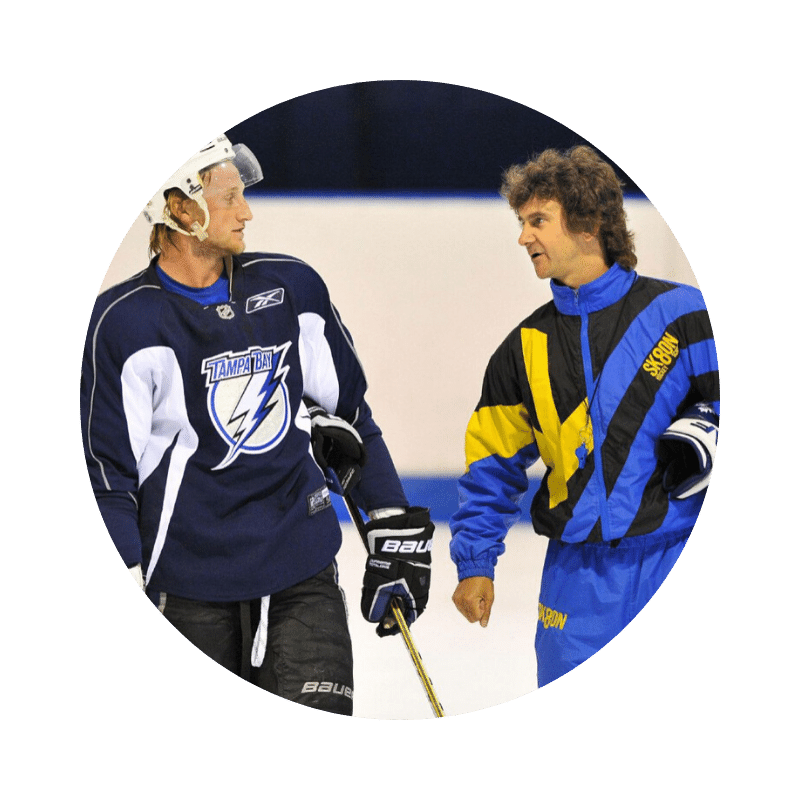 professional skills coaches
Born in Poland, Jari Byrski stopped playing competitive hockey at a young age, but that hasn't stopped him and son, Matthew, from building Sk8On into a thriving Hockey Academy sought by youth, developing, elite, and professional Hockey players alike. Making the unconventional conventional (students may be asked to stickhandle anything from a golf ball to a puck two times the regular weight through a series of pylons and obstacles) Jari and Sk8On have earned the praise of parents and pros, and current NHLers Steven Stamkos, Brent Burns, Jason Spezza, Alex Pietrangelo, and Eric Staall are just a few who seek out Jari's services every off-season. We are excited to welcome Jari and Matthew to the Everest Academy Team.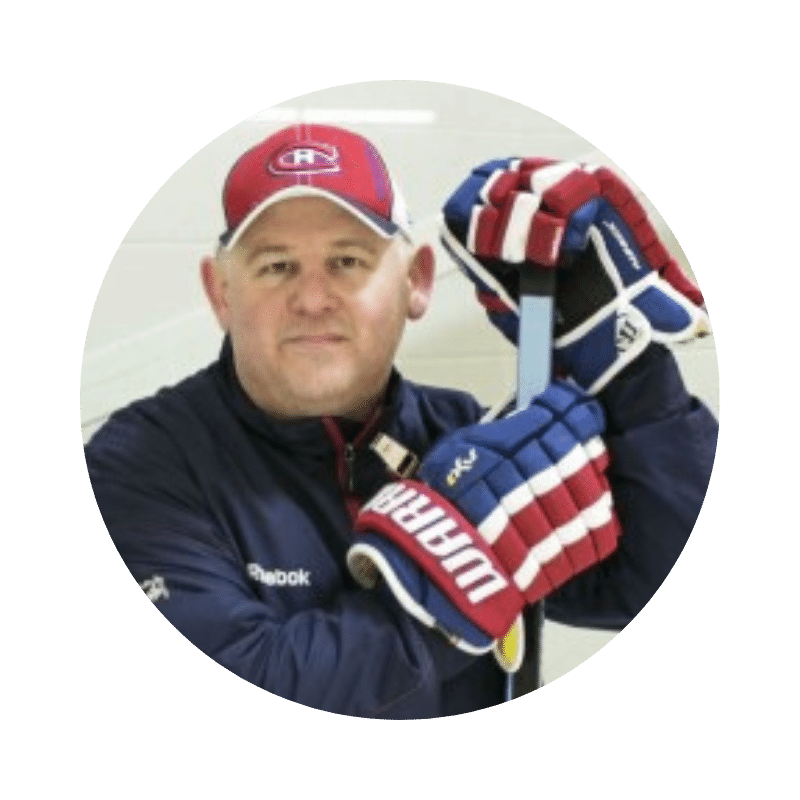 shooting and scoring coach
Tim Turk has been an NHL Shooting and Scoring coach for 20 plus years. He's worked with 4 NHL organizations, including the Montreal Canadiens, Tampa Bay Lightning, Carolina Hurricanes, and Arizona Coyotes, and many National Programs such as Sweden, Finland, Latvia, and Russia. Throughout the year, Tim works with NHL players, but also work with many organizations, Minor Hockey teams, coaches, and players of all ages and levels. He specializes in Hockey Shooting, Passing and Puck Protection, while also teaching the technical aspects and strategies of puck protection and control. His main focus is to enhance individual hockey skills through his organization Tim Turk Hockey. We are excited to welcome Tim to the Everest Academy Team.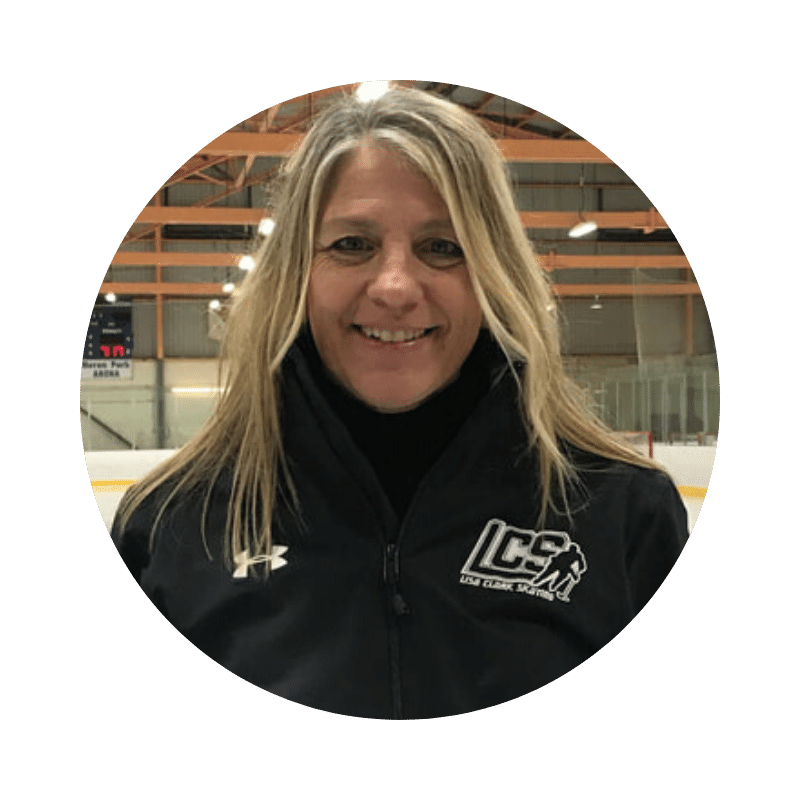 Lisa Clark has been teaching skating for 30 plus years. After a successful career teaching and choreographing figure skating, she's now teaching hockey players exclusively. Lisa, who resides in Whitby, Ontario currently works with several hockey teams and has an extensive list of private lesson clients [male and female] in the Toronto and surrounding area. Focusing on teaching the technical side of skating, including working on improving balance and edges and eliminating wasted energy through bad technique, Lisa has great results in improving her clients' confidence level on the ice and as a result, increasing their speed and agility. She leaves no stone unturned in trying to make her clients better skaters and because of this, her clients trust her implicitly. When a player trusts the instructor, they buy in 100% – and Lisa has done that at the highest level over her long career. Teaching is a labour of love for Lisa.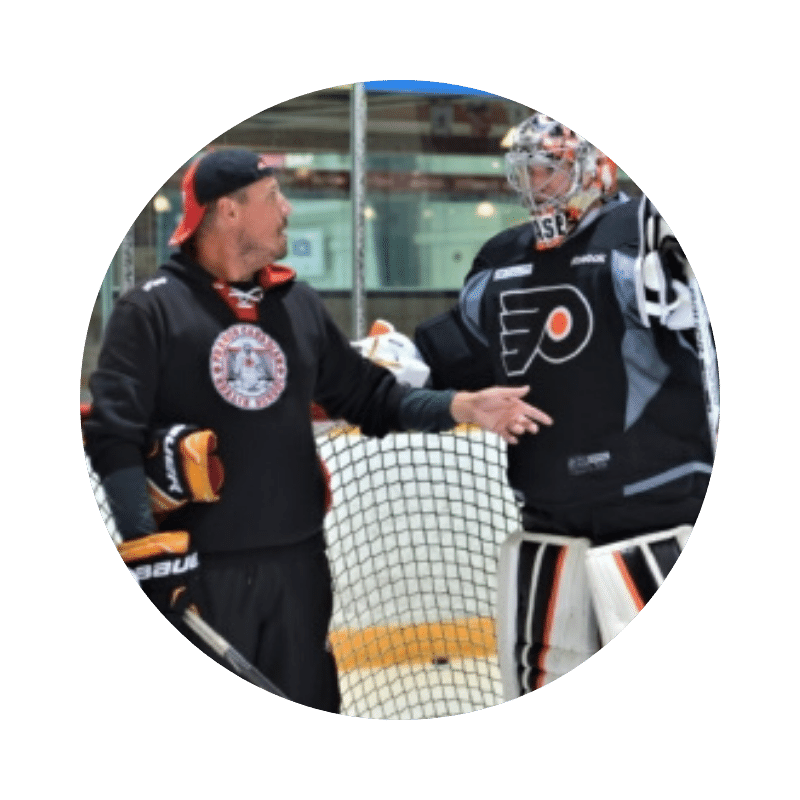 Dave has coached some of the world's most elite goalies in the world throughout the last 20 years. Jordan Binnington, Curtis Joseph, Jamie Storr, Steve Mason and Robb Zepp have all spoken about the difference Dave made in their career.  Dave has spent his entire dedicated to excellence in goaltending from his humble beginnings as a young goalie in Toronto to playing pro in Europe through coaching goalies at the NHL, AHL, OHL and European Pro Levels. Dave's unsurpassed knowledge of the position and proven track record of developing talent for the OHL, NCAA, NHL and European Professional leagues is unrivalled.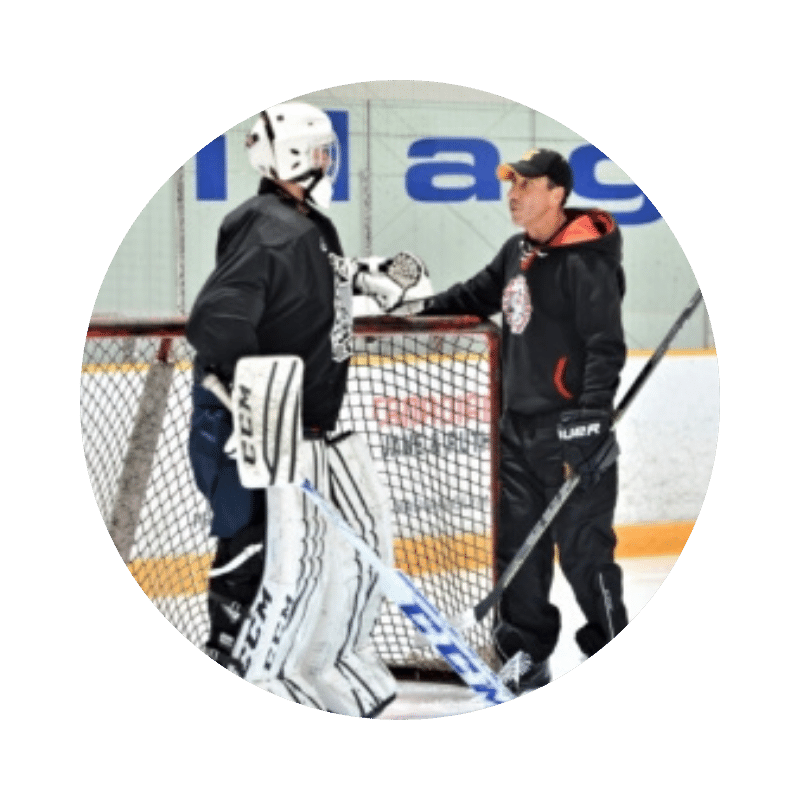 Marco's clients have included numerous NHL stars, CHL stars and European Pros. He has traveled the world and his 20 plus years experience coaching elite level goalies gives FCGS the unique advantage of having two world-class leaders to build the development programs that produce results unlike any other goalie school in the world. Marco is also a fitness expert who understands the physical requirements to play at each level. He also possesses a pro level shooting ability that allows Marco to work with pro goalies on very specific deficiencies.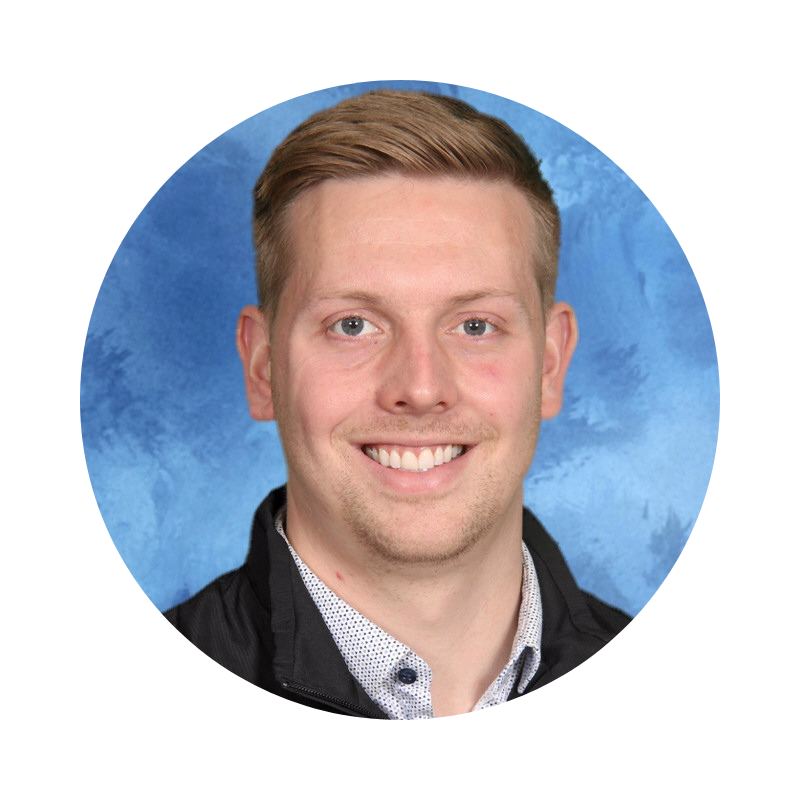 on-ice goaltending skills coach
Ryan graduated from Queen's University with an Honours B.A. in the Humanities as well as a Bachelor of Education. Since graduating, he has been teaching mathematics in Sweden where he helped to develop a problem-solving based program as the Head of the Mathematics Department. As an educator, he believes teaching and learning is so much more than simply memorizing facts and formulas. He is dedicated to creating engaging lessons that challenge his students to think critically and solve problems both inside and outside of the classroom. Ryan joins us as a former student-athlete. While at Queen's University he was a member of the Men's Varsity Hockey Team. He has also worked as a Goalie Coach with the Franco Canadian Goalie School for over 5 years helping to develop young goaltenders through the AAA and Junior ranks. Ryan is a registered member of the Ontario College of Teachers.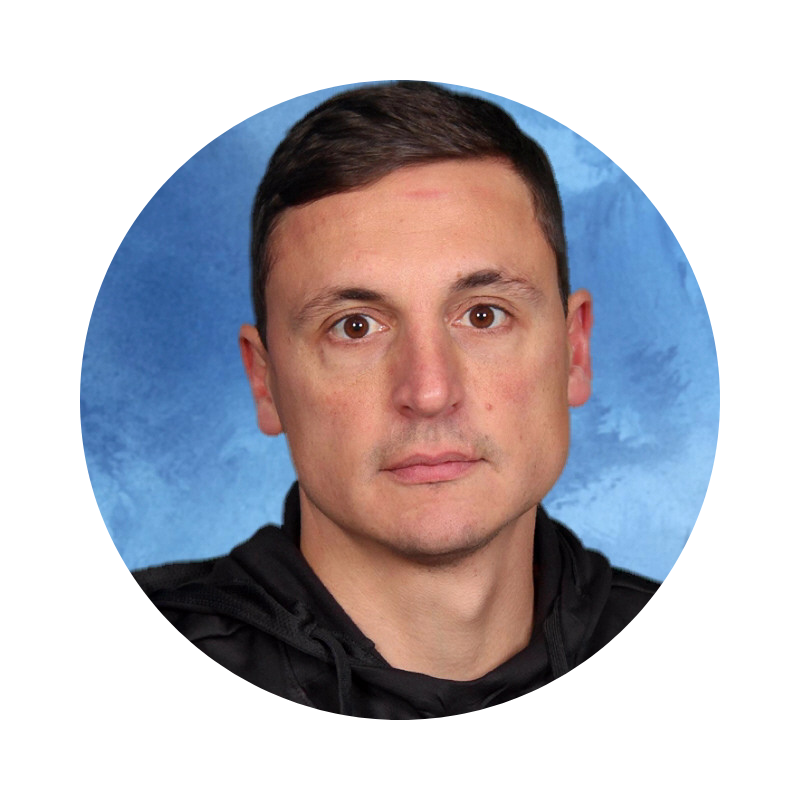 As a former player, Daniel Sisca brings a wealth of hockey knowledge, skill, and experience. Daniel spent his entire minor hockey career in the GTHL, followed by five years in the OHL, where he spent one year as the captain of the Mississauga Ice Dogs and one year as captain of the Sarnia Sting. His professional hockey career began in the ECHL and extended to the AHL and three years in Europe. During his time in the ECHL, Daniel was awarded to the ECHL All-Rookie Team. Daniel has worked with players of all age groups and various skill levels. He brings his firsthand hockey experience and genuine understanding of the game to help players improve their skills and perform at their highest level.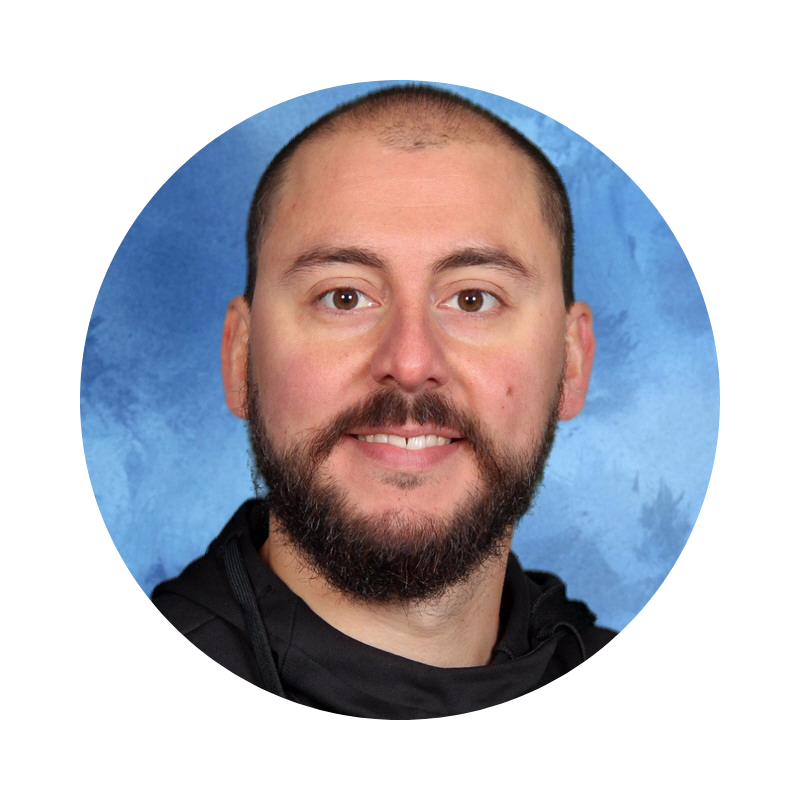 Mathew started off by getting drafted to the Niagara Ice Dogs and playing there for two seasons before playing for Guelph Storm for a year and finishing his over age year in Saginaw with the Spirit. After Mathew's junior career he went to play in the ECHL for three years with, Bakersfield/Cincinnati/Orlando and finally Alaska Aces winning a Kelly Cup championship. Mathew ended up going overseas for three years playing in Austria for the Bolzano Foxes, Manchester Storm and Fife Flyers in the EIHL. Mathew brings a knowledge of offensive abilities and knowing how to teach kids how to score and be prepared for the next step with his experiences he has learned over the years of playing.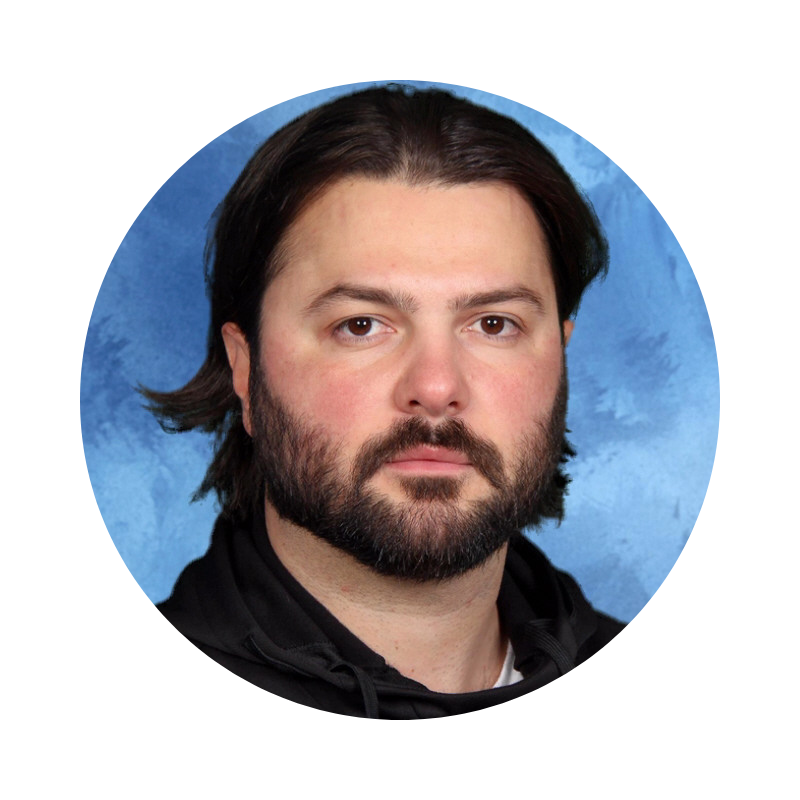 Anthony Nigro is a former first round draft pick of the Guelph Storm of the Ontario Hockey League. He went on to play four seasons split between Guelph and the Ottawa 67's. Anthony was selected by the St. Louis Blues in the 2008 NHL Entry Draft. He then played for their farm team in the AHL for three seasons before heading over to Europe playing a combined 6 seasons in Italy, Switzerland and Denmark. Anthony finished off his pro career in the ECHL playing for the Brampton Beast winning the ECHL Player Of The Week award in the final week of the 2019-2020 season. Anthony has gained valuable knowledge of the game over his 10 year professional playing career at different levels around the world and uses that to help the next generation with their skill development.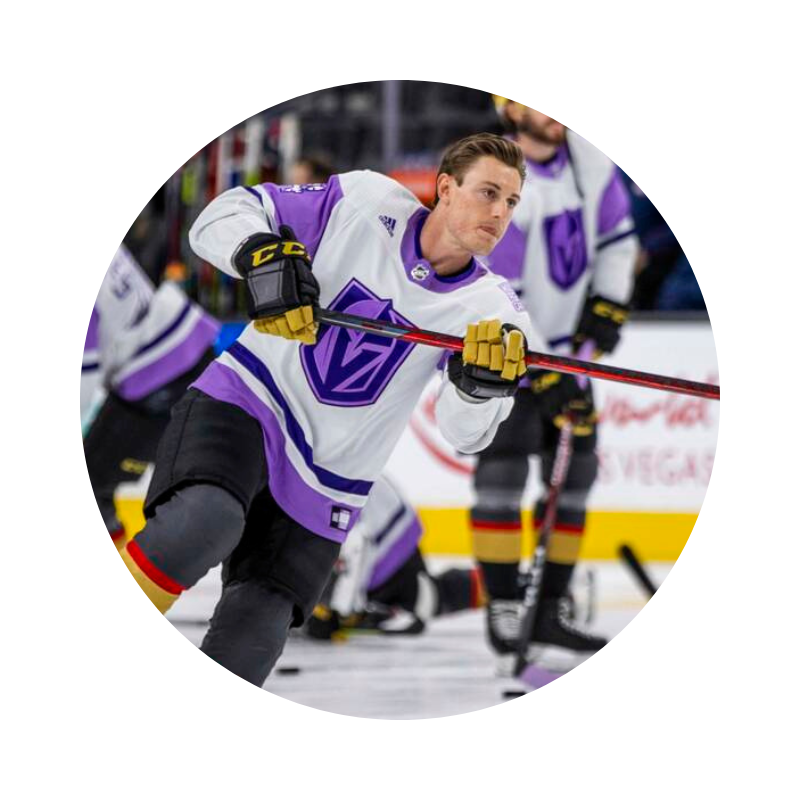 Everest Class of 2017
NHL Signed: Las Vegas Golden Knights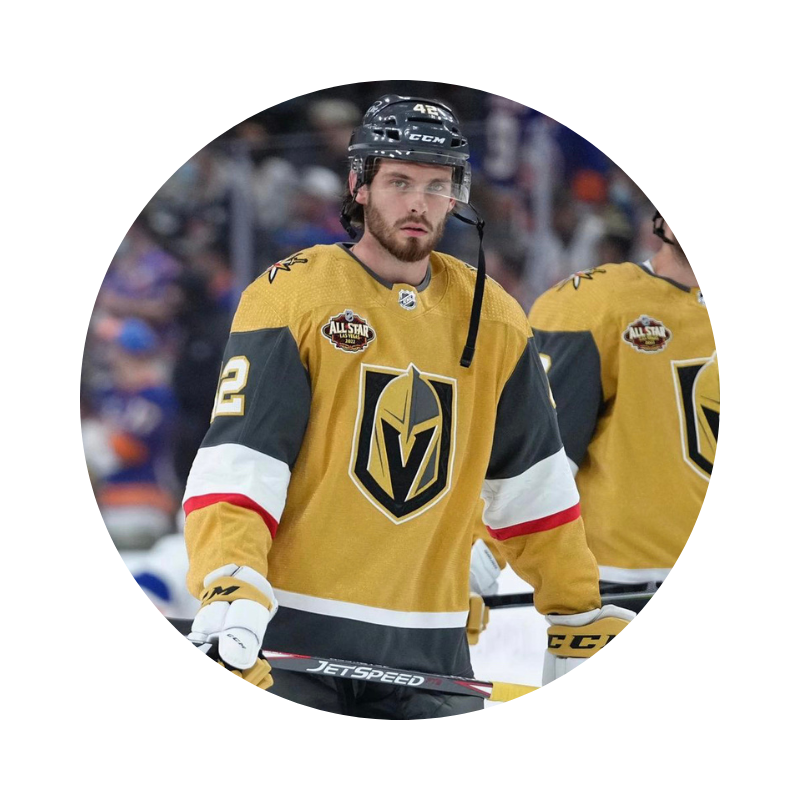 Former Everest Student
NHL Singed: Las Vegas Golden Knights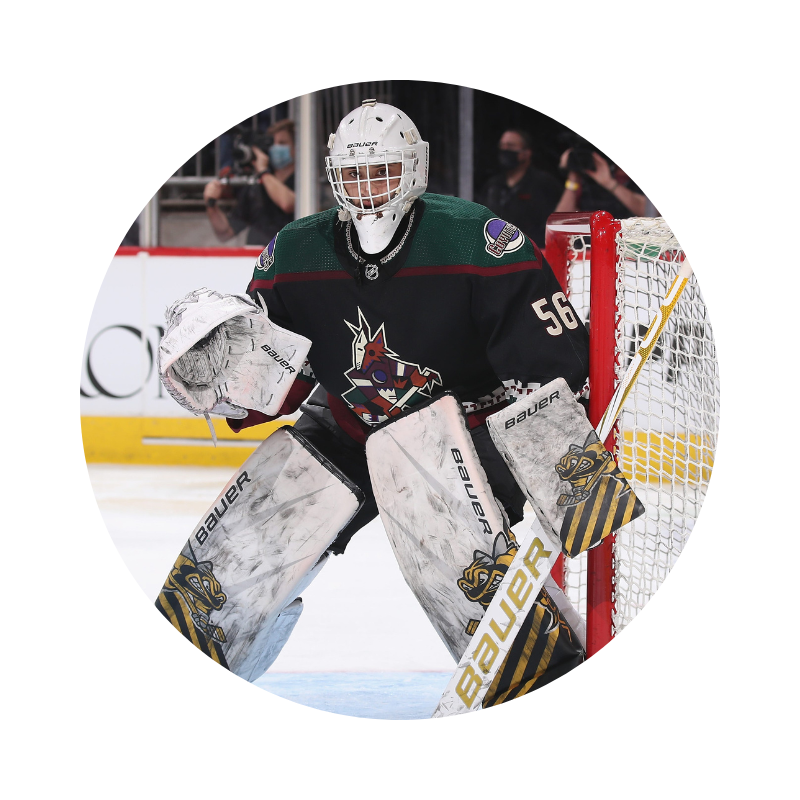 Everest Class of 2021
OHL U18 3rd Overall Draft Pick 2020
NHL Signed: Arizona Coyotes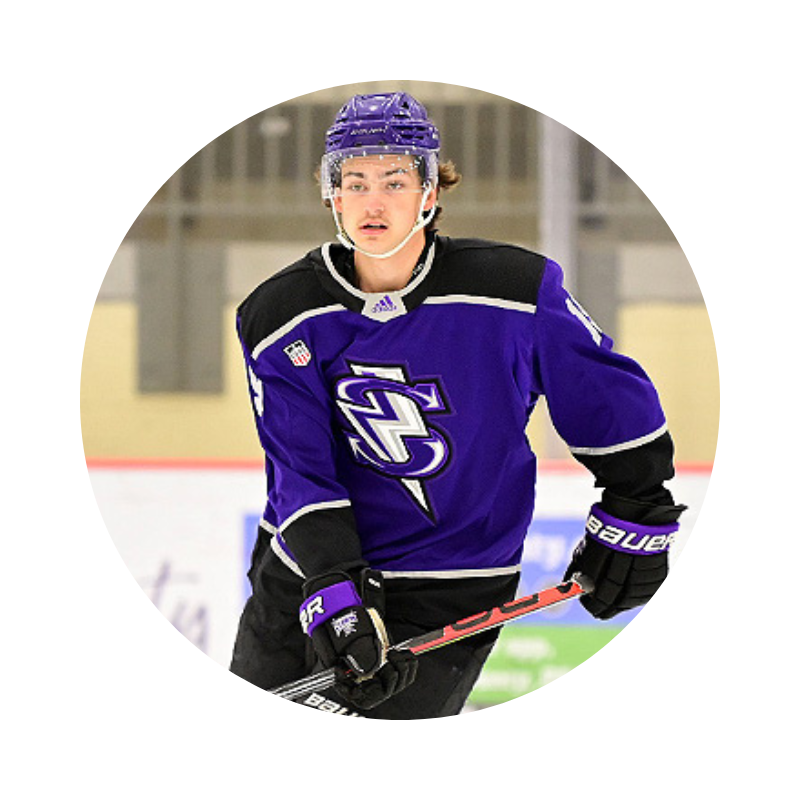 Everest Class of 2020
NHL Draft Pick 2022: Nashville Predators
USHL Tri-City Storm 2020
Team Canada East 2019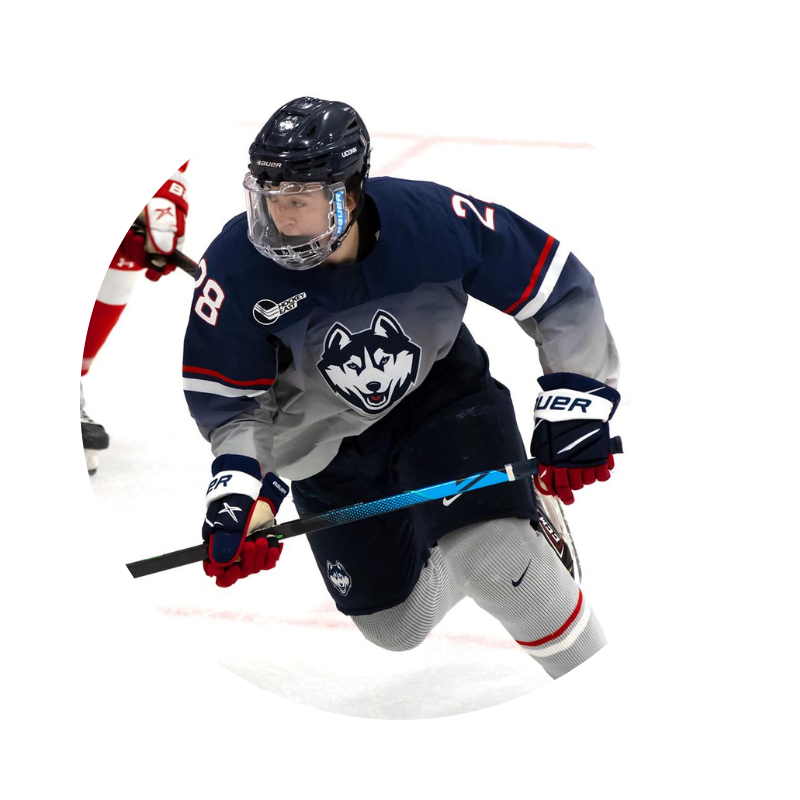 Everest Class of 2020
NHL Drafted 2020: Toronto Maple Leafs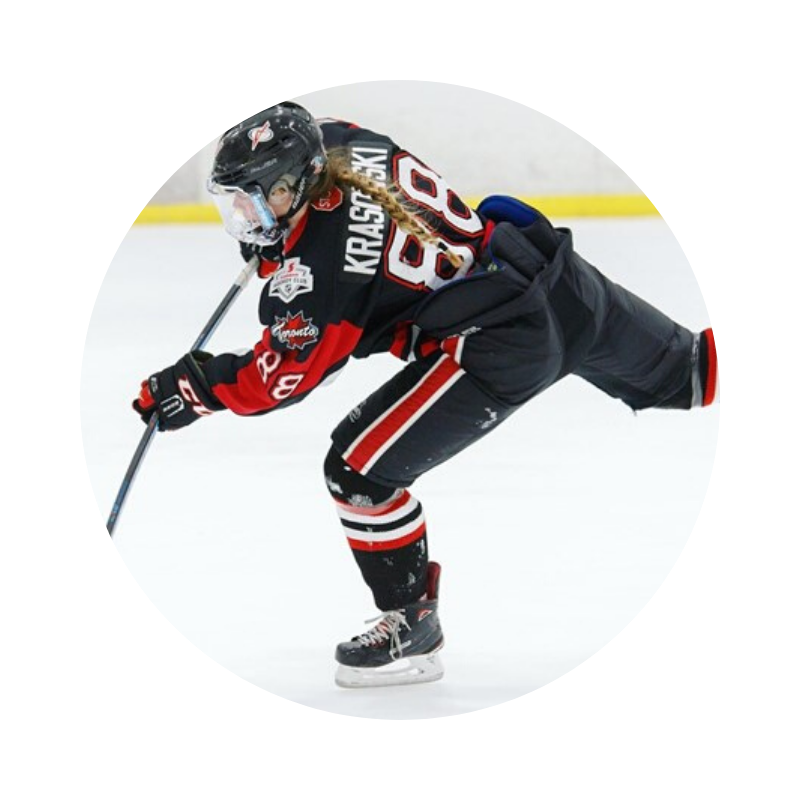 Everest Class of 2018
Robert Morris (NCAA D1)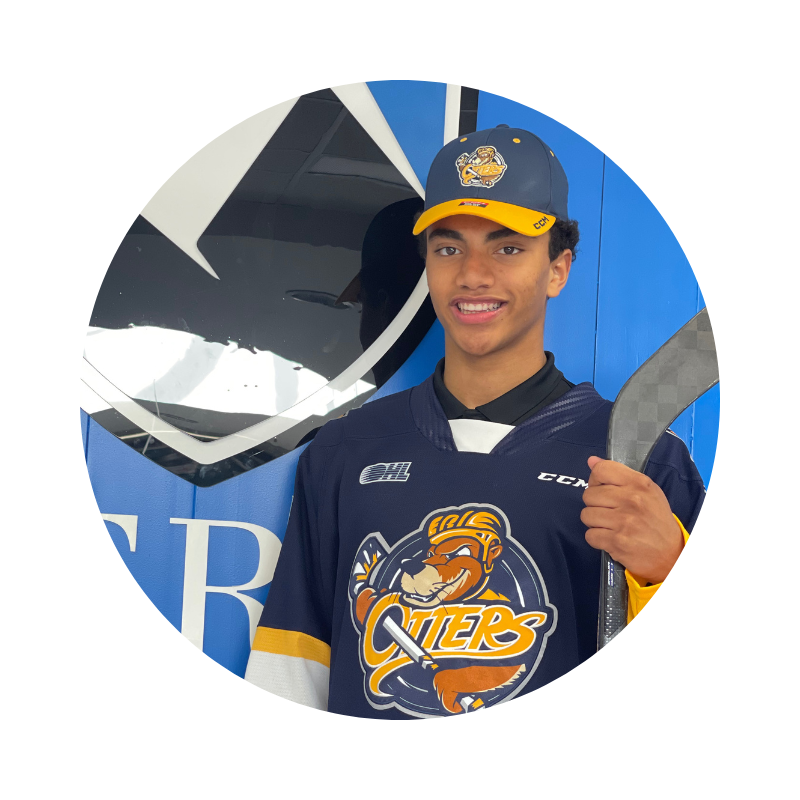 Former Everest Academy Student
OHL 2nd Overall Draft Pick 2022
OHL Signed: Erie Otters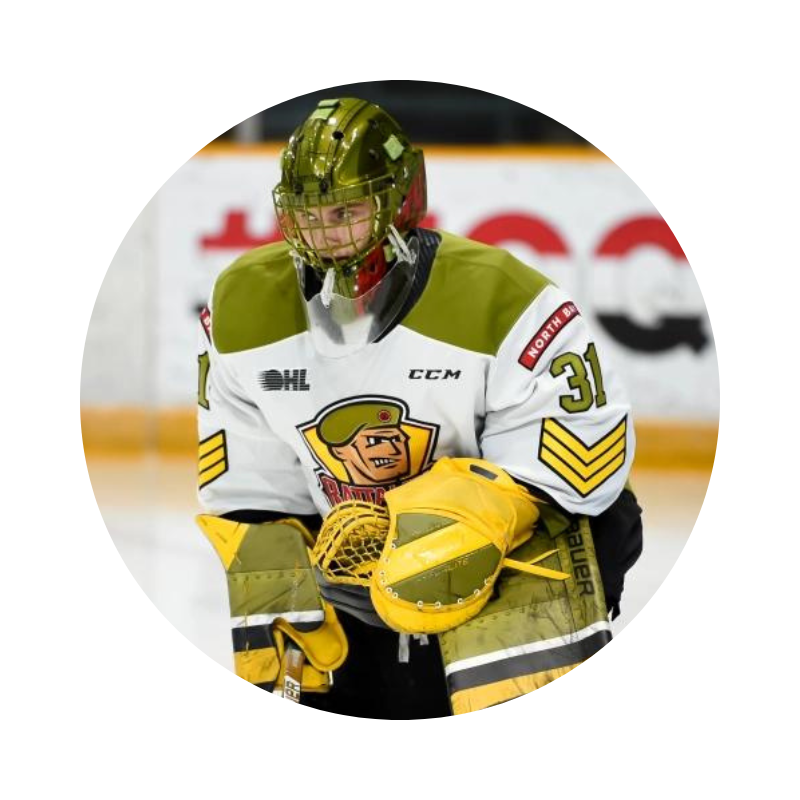 Everest Class of 2022
OHL Drafted: North Bay Battalion
NHL Drafted 2022: Winnipeg Jets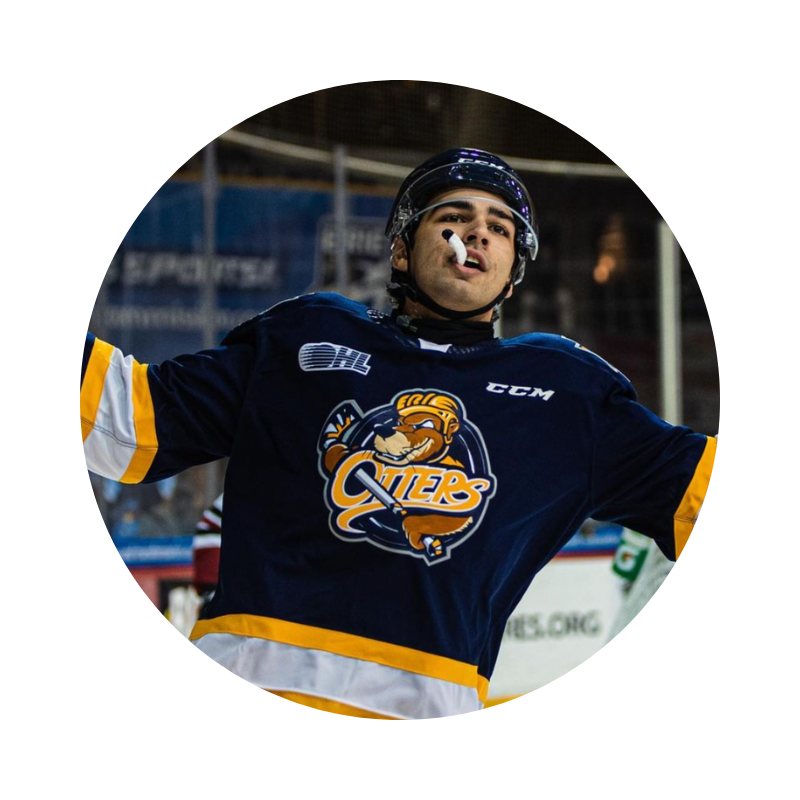 Everest Class of 2022
OHL Drafted: Niagara IceDogs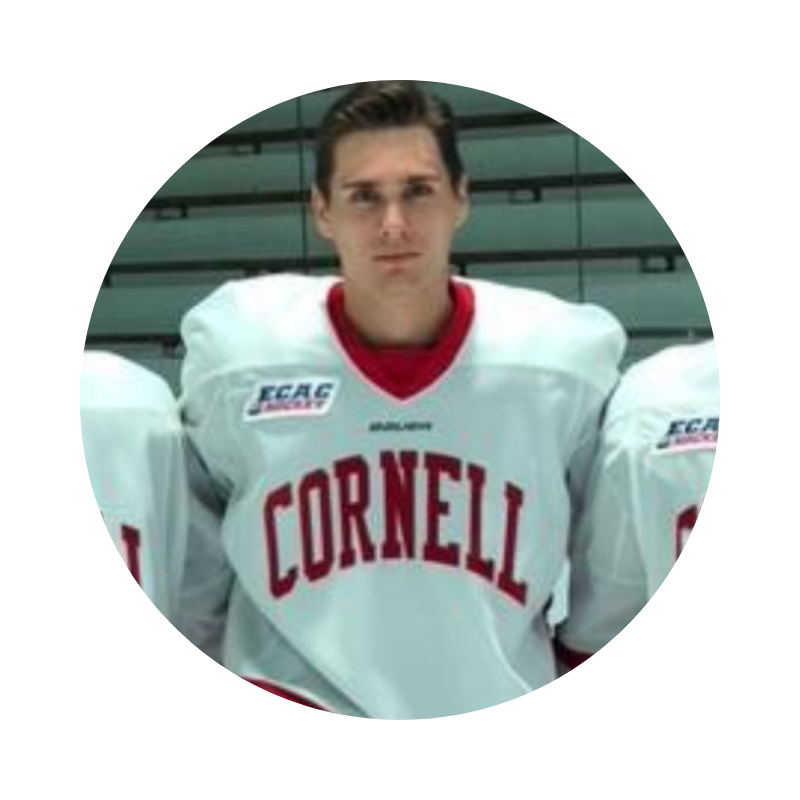 Everest Class of 2018
Cornell University (NCAA D1)
Everest Class of 2013
Florida Panthers (NHL)
Team Canada World Jrs. 2015
NHL All-Star Selection 2019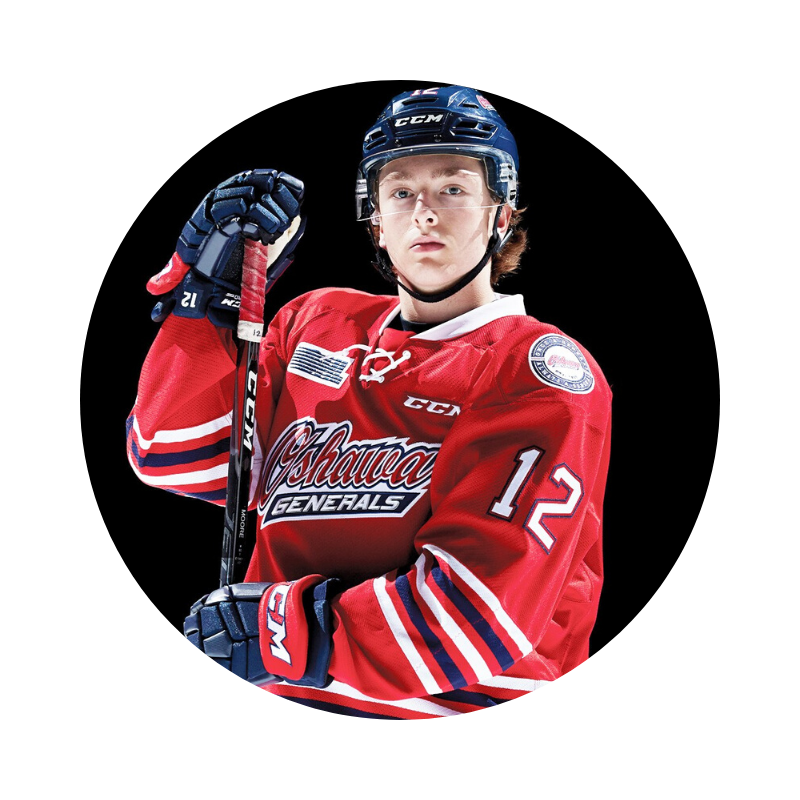 Former Everest Student
OHL 1st Round Draft Pick 2018
Oshawa Generals (OHL)